Boaz Saint-Vil
Personal Achievement Award
Thank you so much for the award , it means everything for me , I will be going to a prep school in Alabama for one semester, then I will be furthering my career to another school. Special thank you to Dr. DeSimone for helping me and fixing me throughout the seasons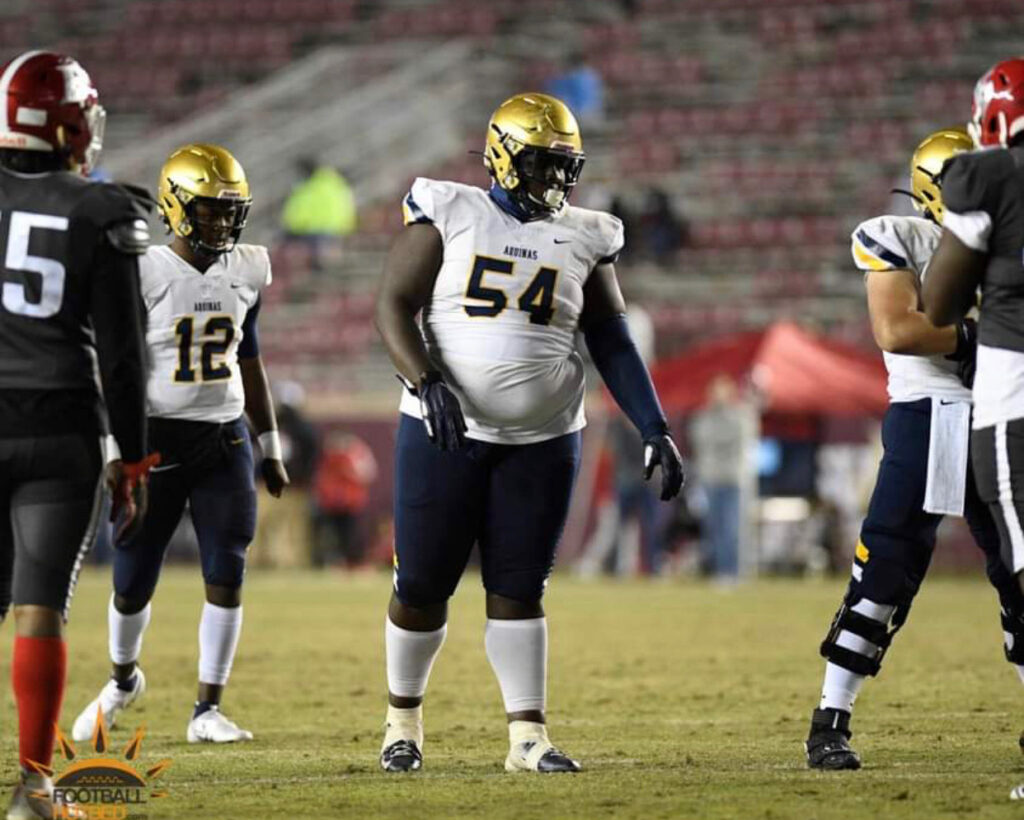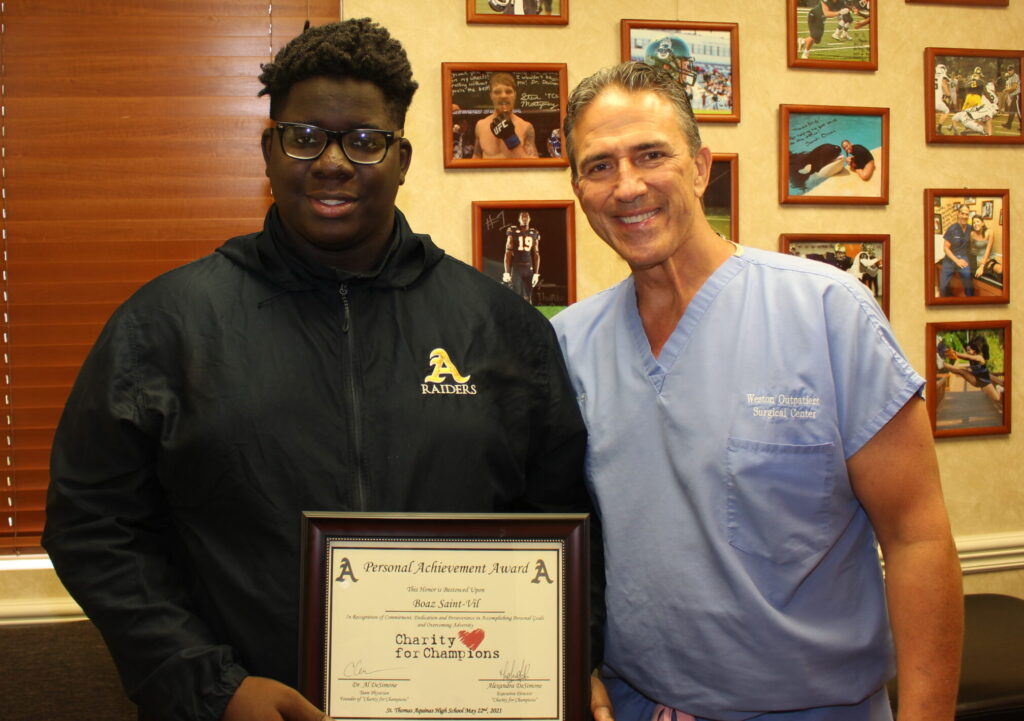 ---
Caden Martinez
Personal Achievement Award
I am honored to be the recipient of the Personal Achievement Award from the Charity for Champions Organization. I will be attending Elon University to continue my academic and athletic careers. I am currently undecided on a major, but I plan to utilize all that Elon has to offer to help me find the right career path. I am also excited to be a part of the Elon University Football team and I am thankful to Dr. DeSimone and his staff for helping me to achieve my goal of playing Division I college football.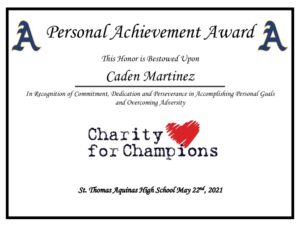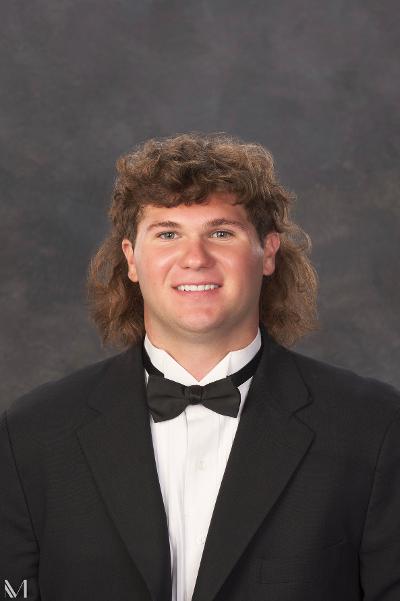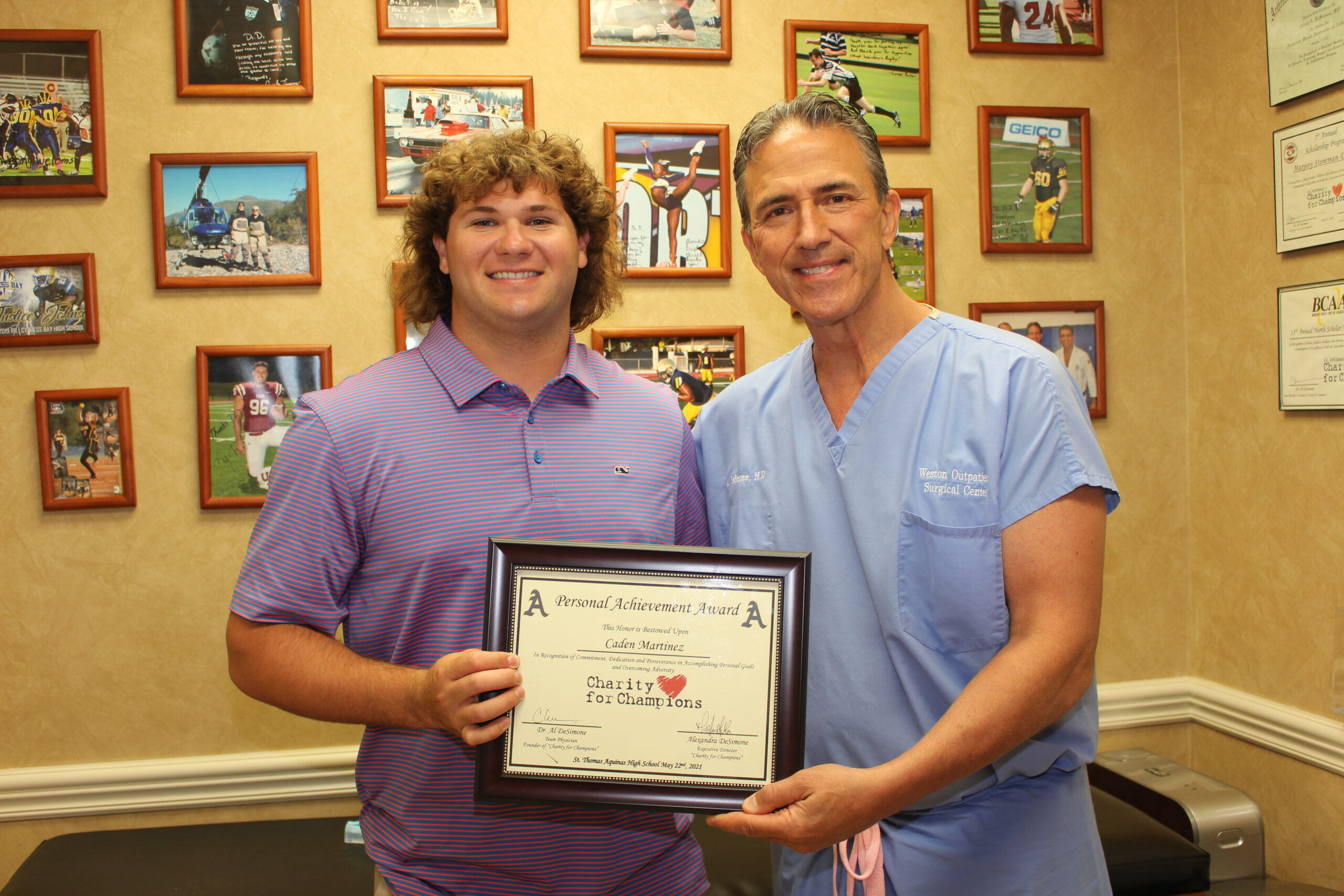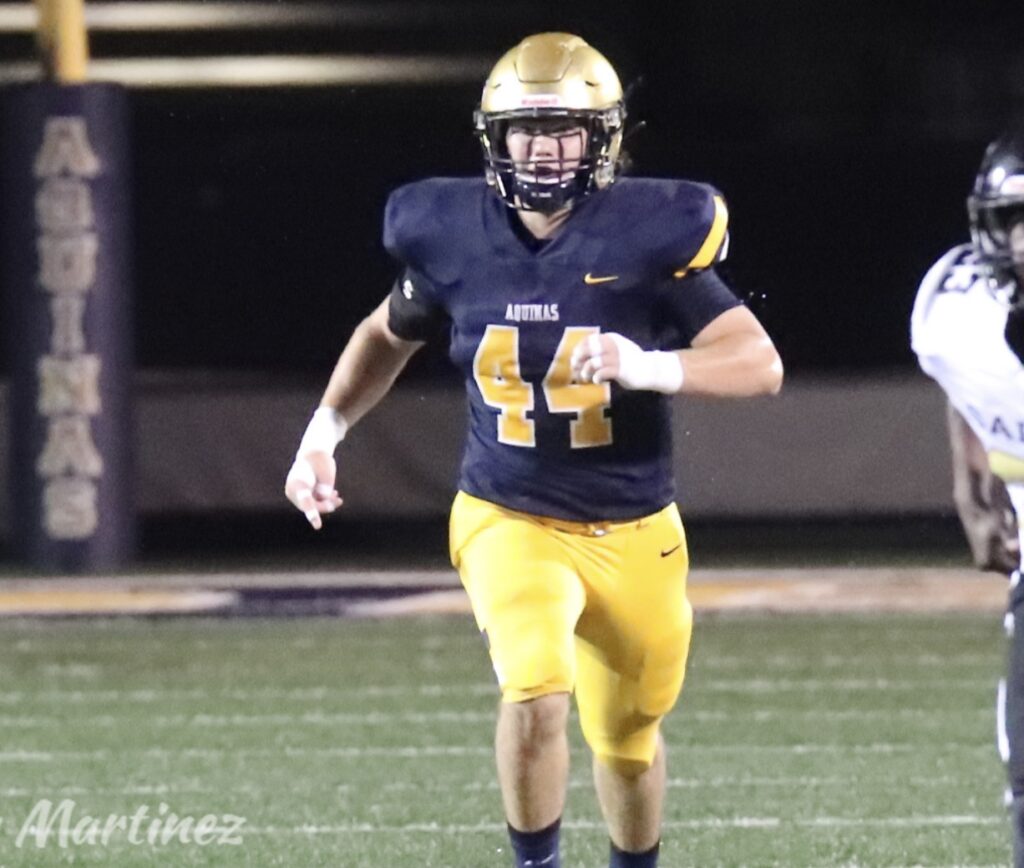 ---
Jaycee Engelhard
Athletic Achievement Award
As an athlete and playing lacrosse in an out of state university, most people think that everyone receives a full scholarship. That couldn't be farther from the truth. With the exception of football and basketball, most athletes are not at school on a full scholarship. There is definitely a cost to attend. Going out of state or even to a private university, sometimes the cost can seem overwhelming. The Charity for Champions scholarship definitely lightens some of the load that we as athletes have to bear. While at the University of Cincinnati, I am hoping not only to excel on the lacrosse field, but also in the classroom. I am currently on the pre-dental track and my hope is to attend dental school upon graduation. Thank you Dr. DeSimone and the Charity for Champions Scholarship Foundation for awarding me this scholarship.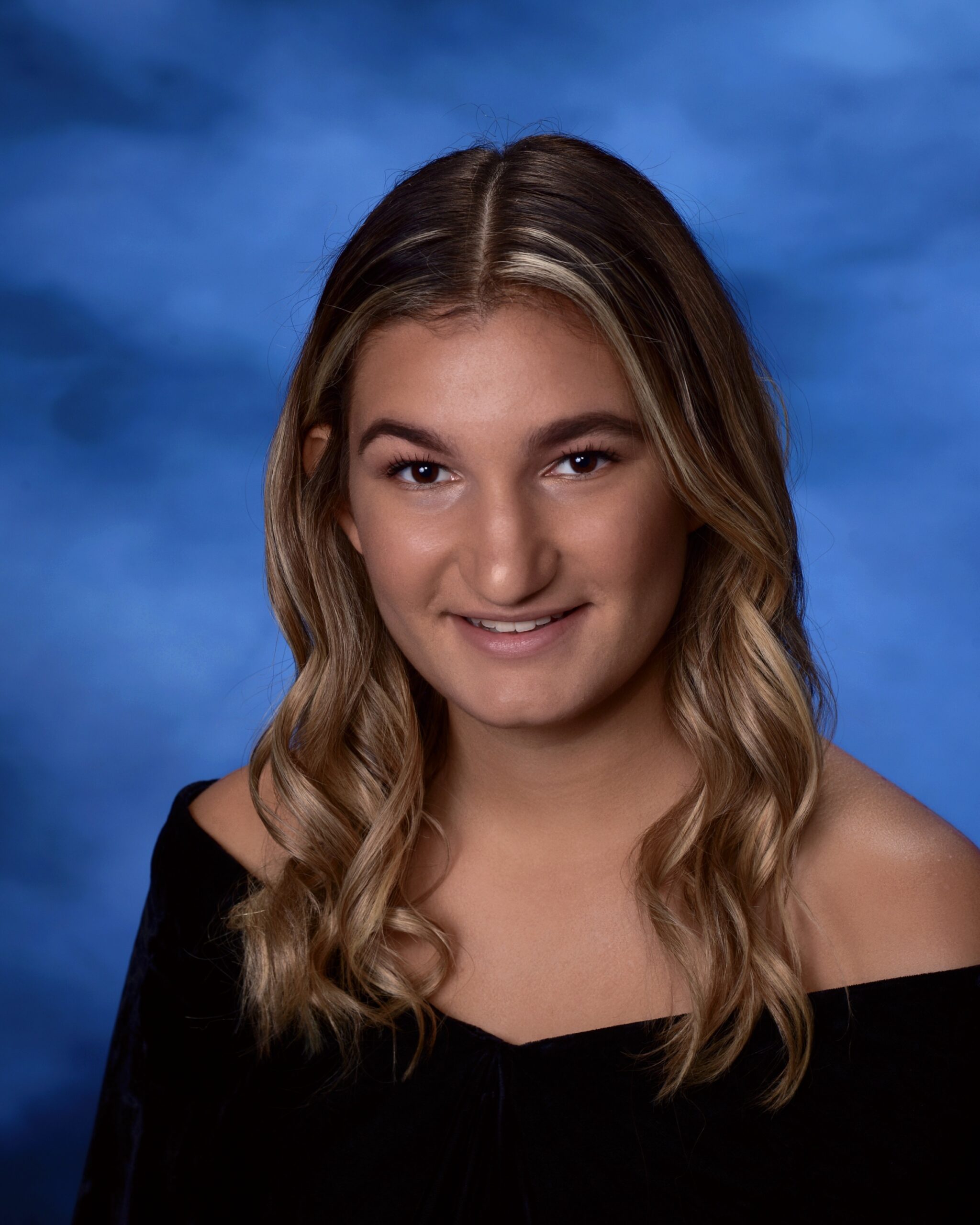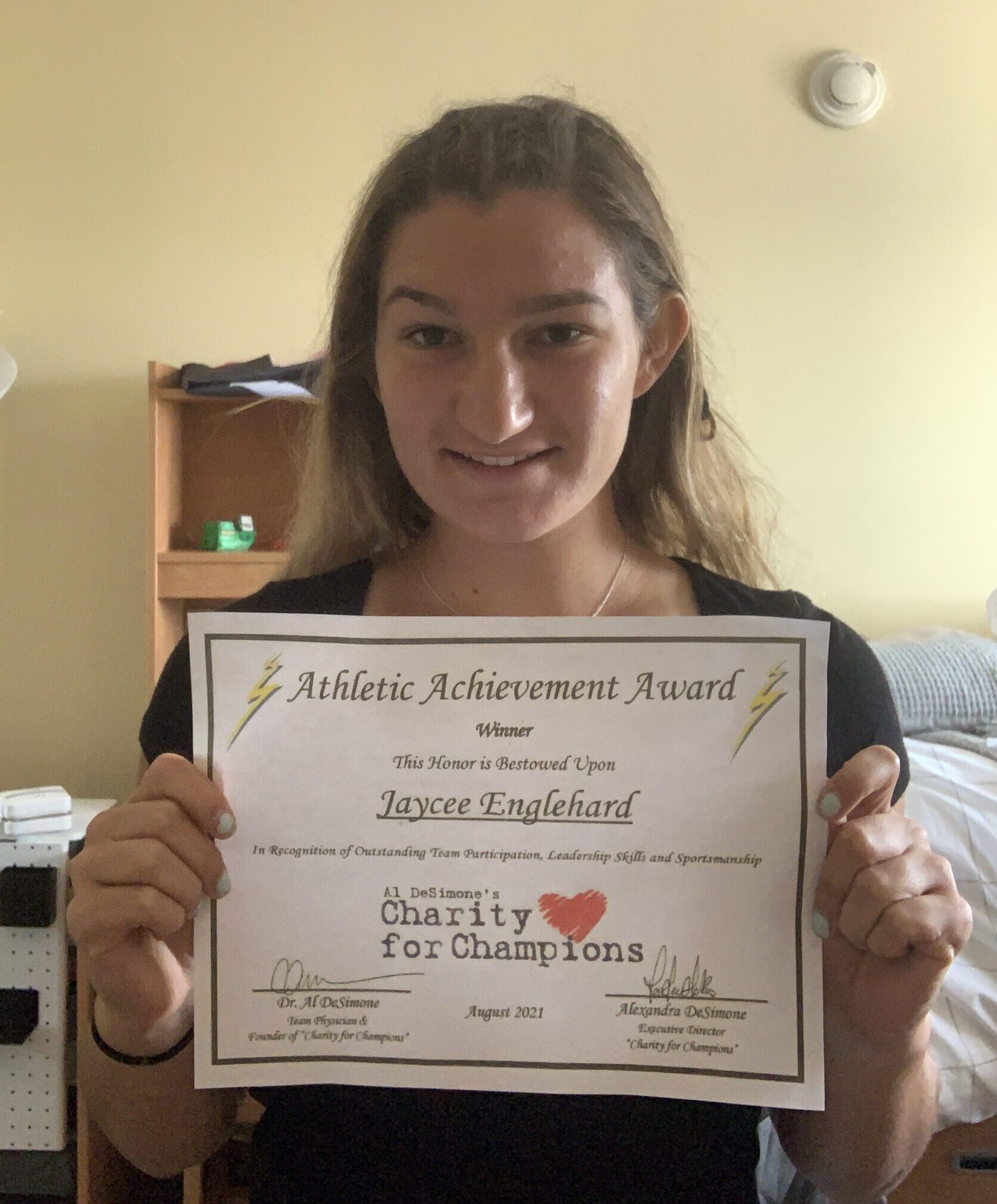 ---
Mackenzie Osher
Athletic Achievement Award
I am extremely honored and grateful to be selected as a recipient of the Athletic Achievement Award. Thank you Dr. DeSimone for the recognition and support. I have just begun the next chapter of Track and Field at Clemson University, and am majoring in Health Science and Nutrition. I will continue to strive for excellence both on and off the track, in a way that reflects the award I have received.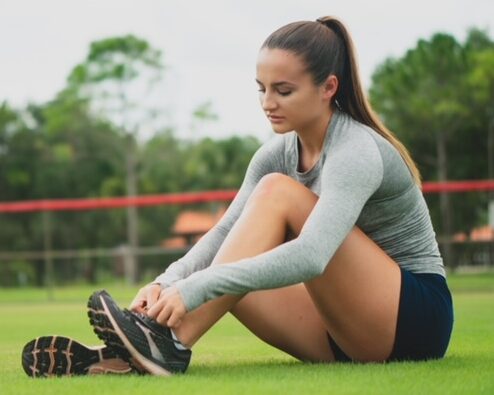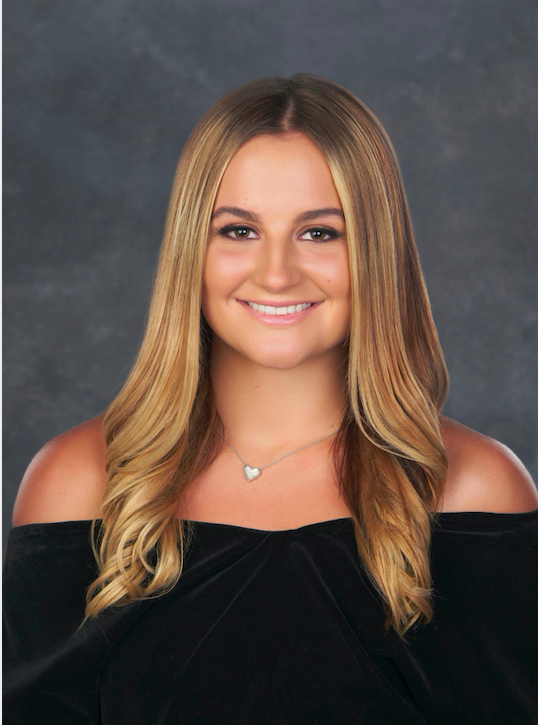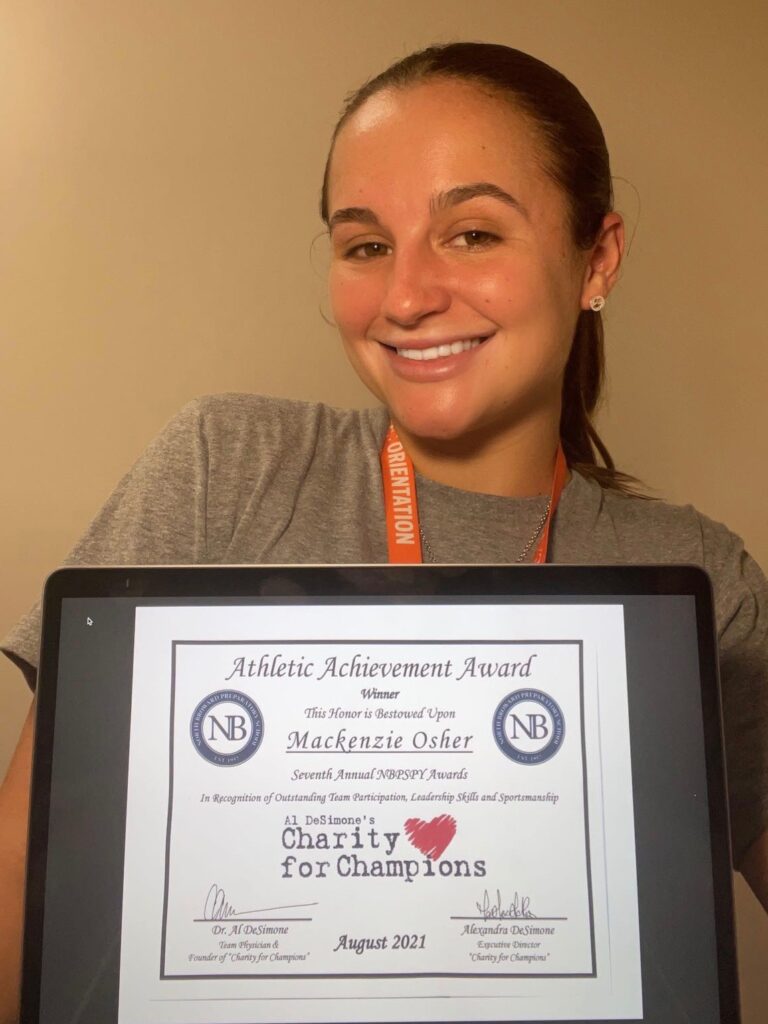 ---
Thomas Kuhn
Goodwill Scholarship
I am extremely honored to have been awarded this scholarship. I would like to thank Dr. DeSimone, Mrs. DeSimone and the scholarship committee for this gift. I believe I took on high school like a champion both in and out of the classroom and I'm happy that my effort was recognized. Through the good and bad times I always kept my head up and that's what champions do. I plan to do the same in college and to experience and beat many new challenges that come my way. This scholarship will go towards furthering my education at Purdue University and I will always be grateful to this organization for investing in my future.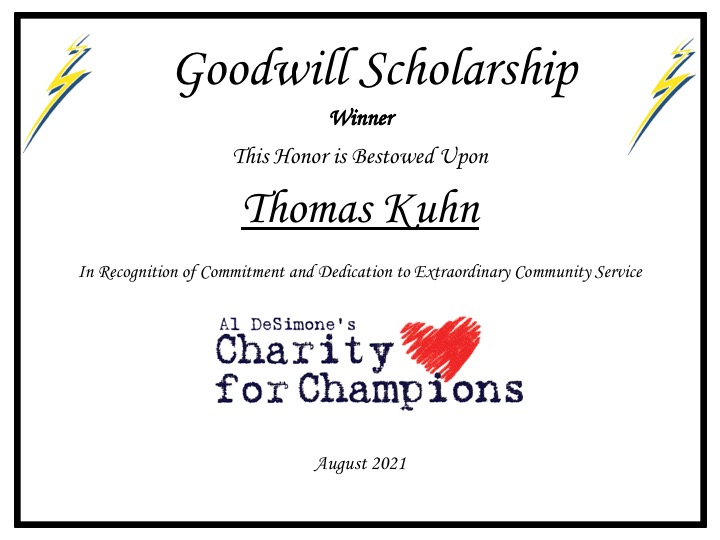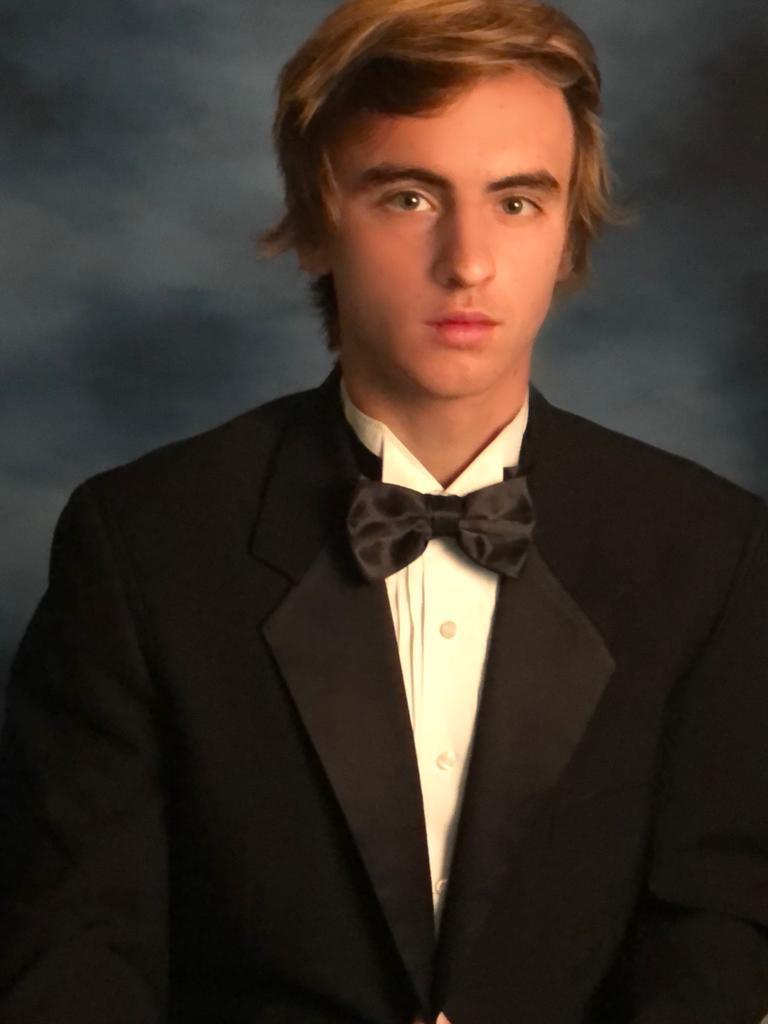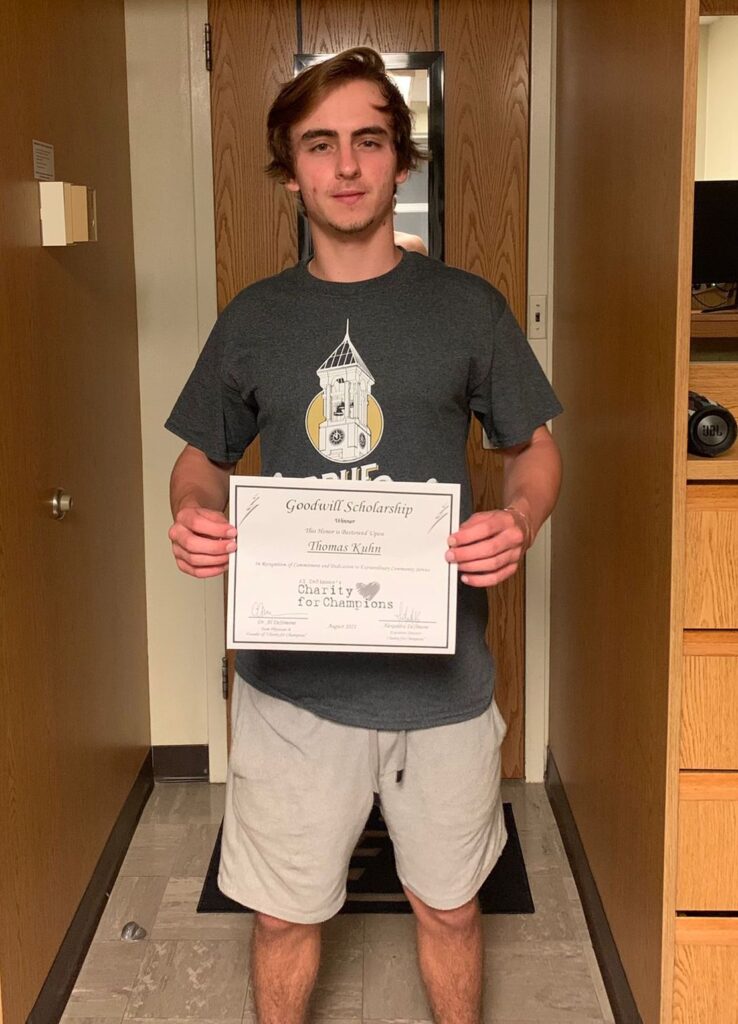 ---
Cameron Little
Academic Achievement Award
I am very honored and blessed to be named the recipient of the Academic Achievement Award. I will be studying at the University of Wisconsin-Madison with the ultimate goal of becoming a lawyer. Receiving this award truly means a lot to me as it helps me take a step further towards achieving my personal ambitions. I would like to thank the Charity for Champions committee for listening to my story and for supporting me in my career path.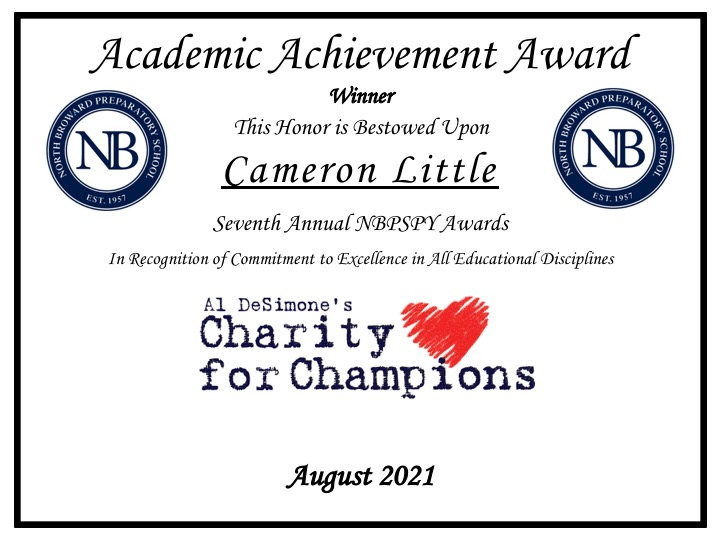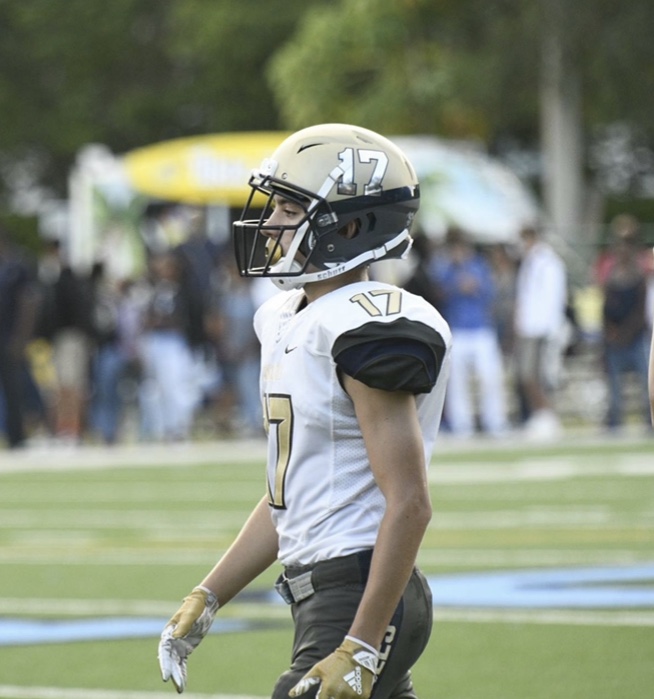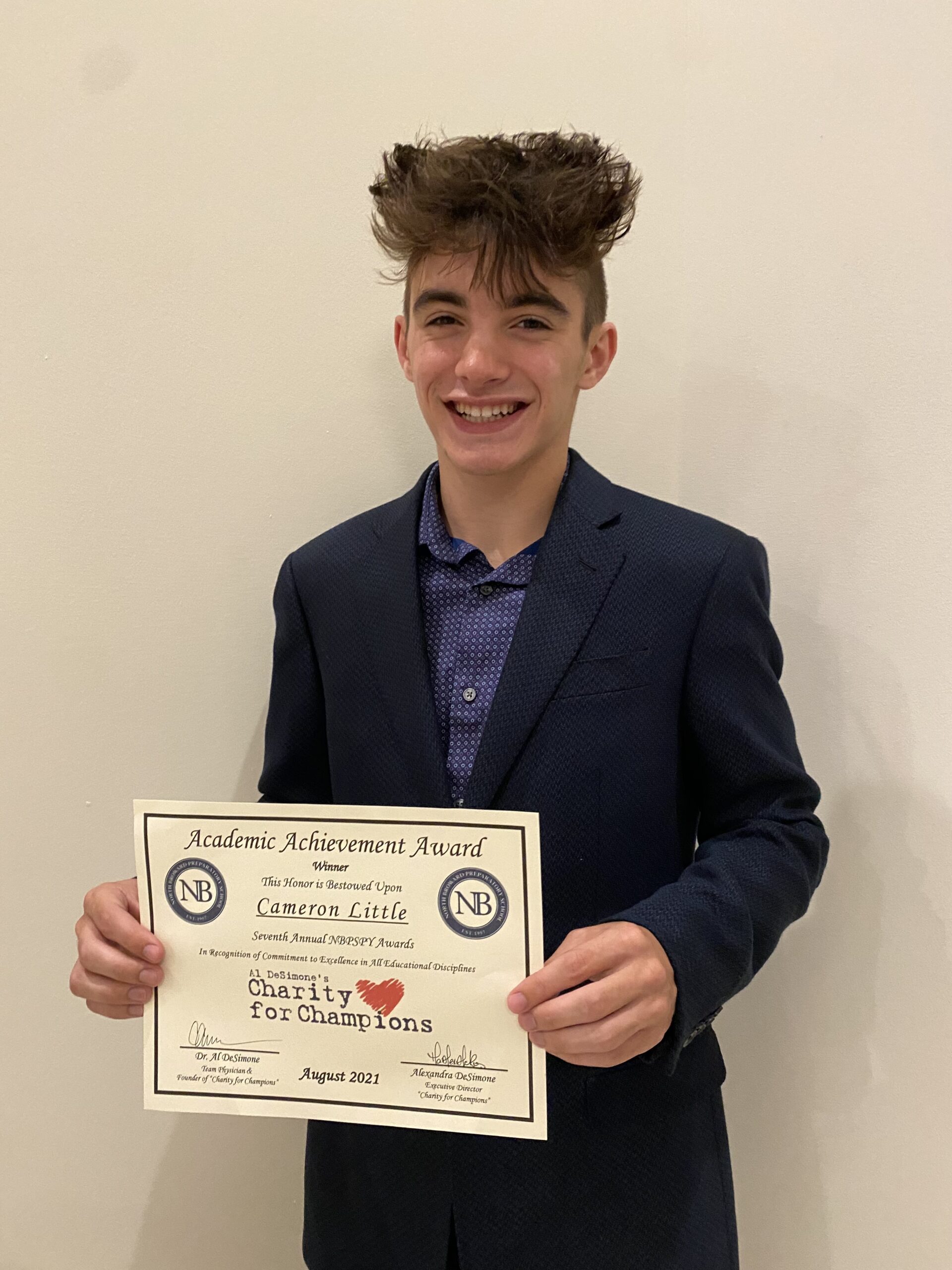 ---
Alexis Forgatsch
Extraordinary Community Service Award
I am honored to receive the Extraordinary Community Service Award from Charity for Champions. With the generous award, I will be able to pursue a degree in biochemistry at the University of Florida with greater ease. During my high school career, I had many opportunities to volunteer in several medical settings to gain experience and help others. I plan to continue volunteering at the local hospital in Gainesville and participating in more professional organizations. In these spaces, I plan on bringing and applying the life lessons I learned in cheerleading. Thank you to Dr. Al DeSimone, Mrs. Alexandra DeSimone, and the entire Charity of Champions organization for recognizing my hard work and helping my dreams to fruition.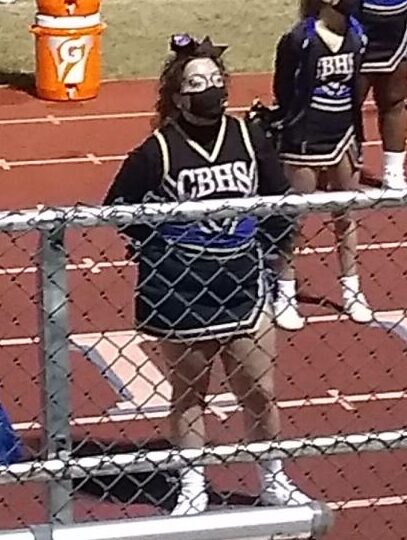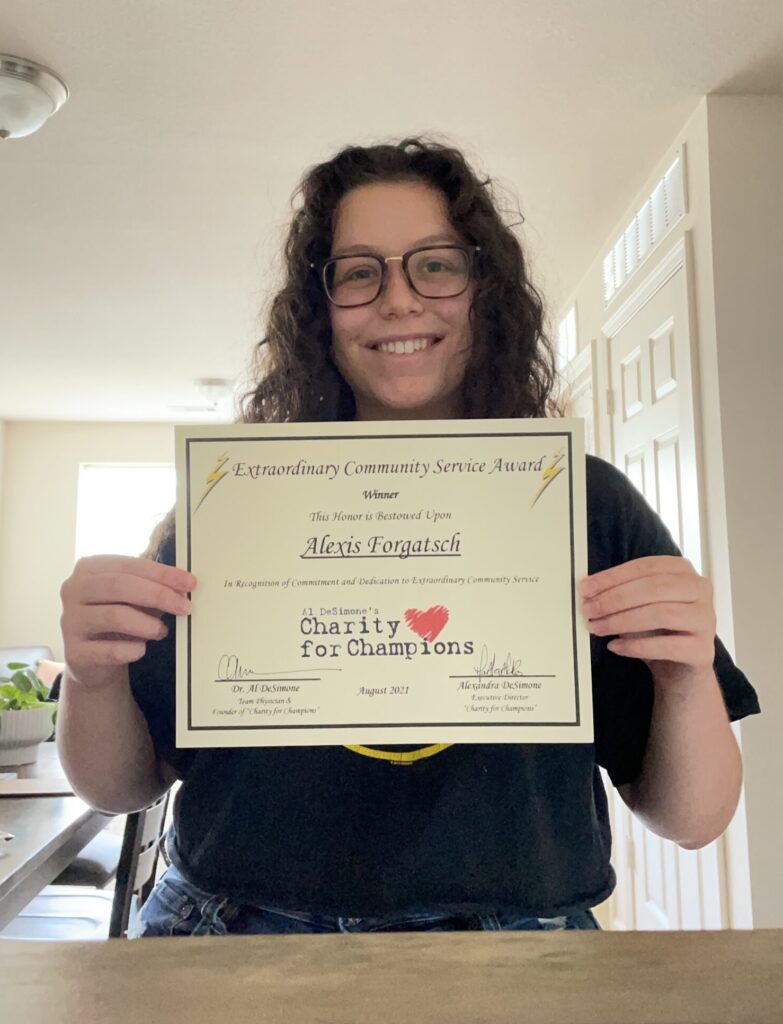 ---
Eddiyah Frye
Athletic Achievement Award
Attending an out-of-state school and being able to win this scholarship means a lot to me. Track & Field has been my passion for a long time and I am honored to be a recipient of this award. Thank you Dr. DeSimone for your support and recognition. I have started school at the University of Georgia to further my track & field career and to continue my academic career as well. I plan on studying finance while I am here.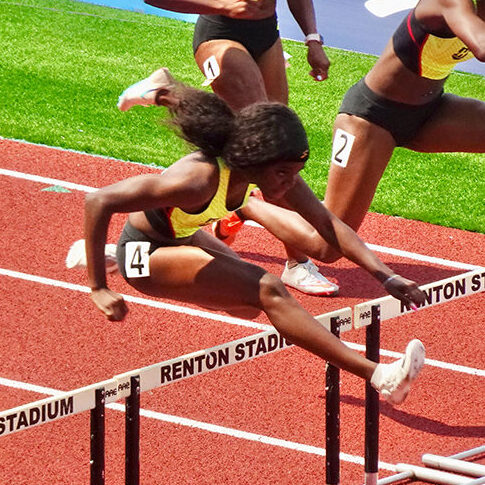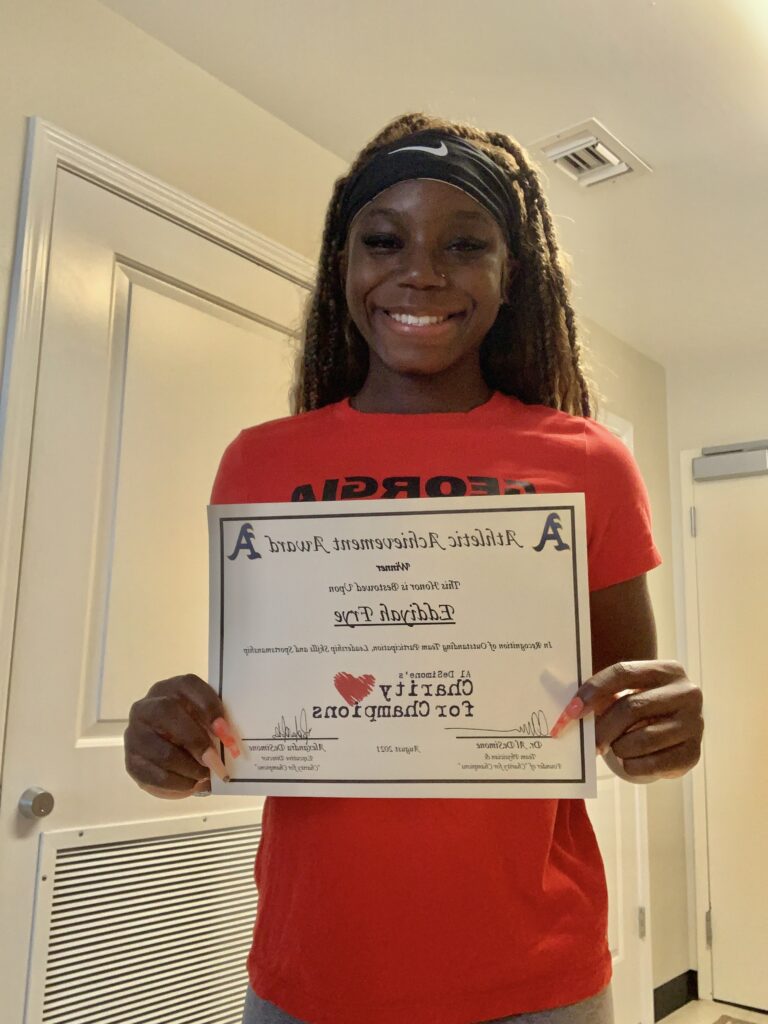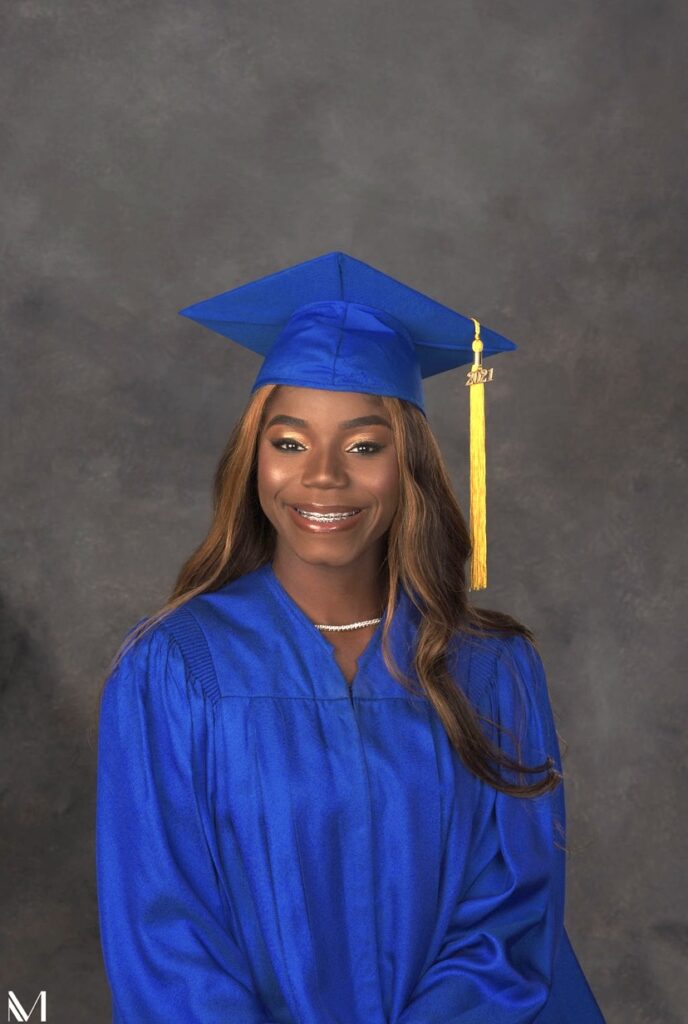 ---
David Garzon
Academic Achievement Award Winner
I am honored to be named a recipient of the Academic Achievement Award. With this award, I will continue my education at the University of Central Florida to become a Computer Engineer. I plan to continue helping my community in every way I can because that's what champions do. I want to thank to Dr. DeSimone and the entirety of the Charity for Champions organization for supporting me and my journey, as well as helping many others who always strive to help others.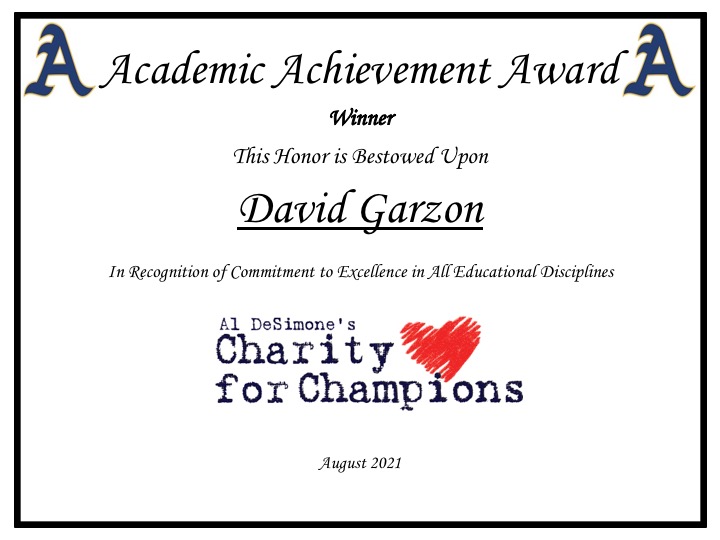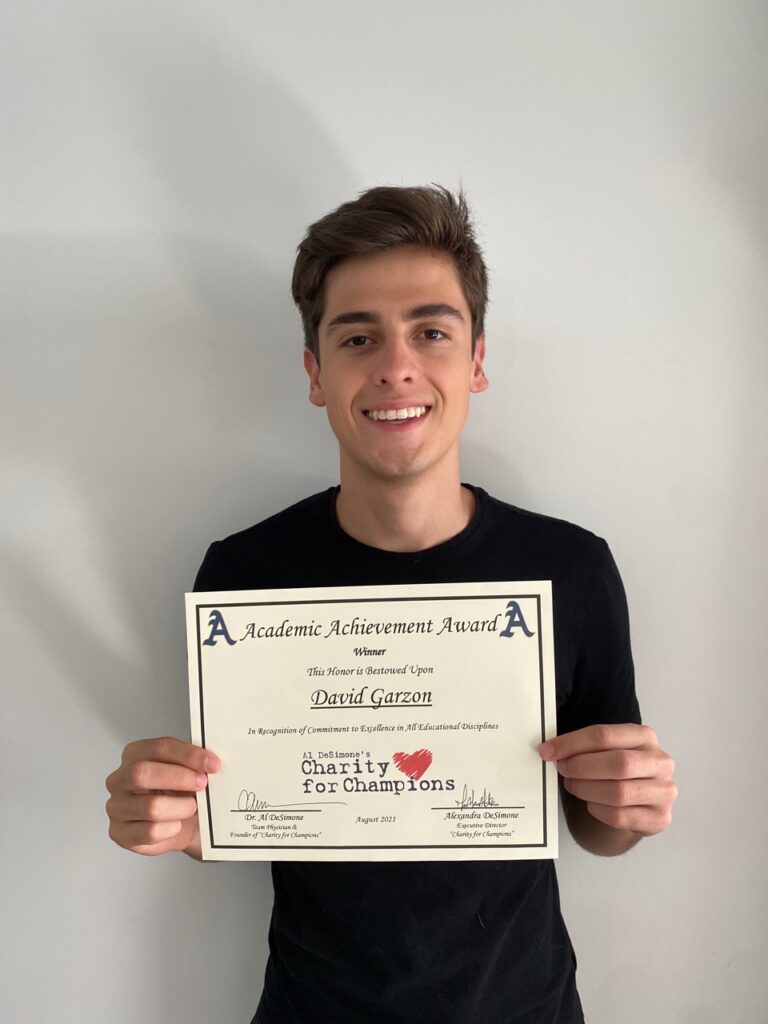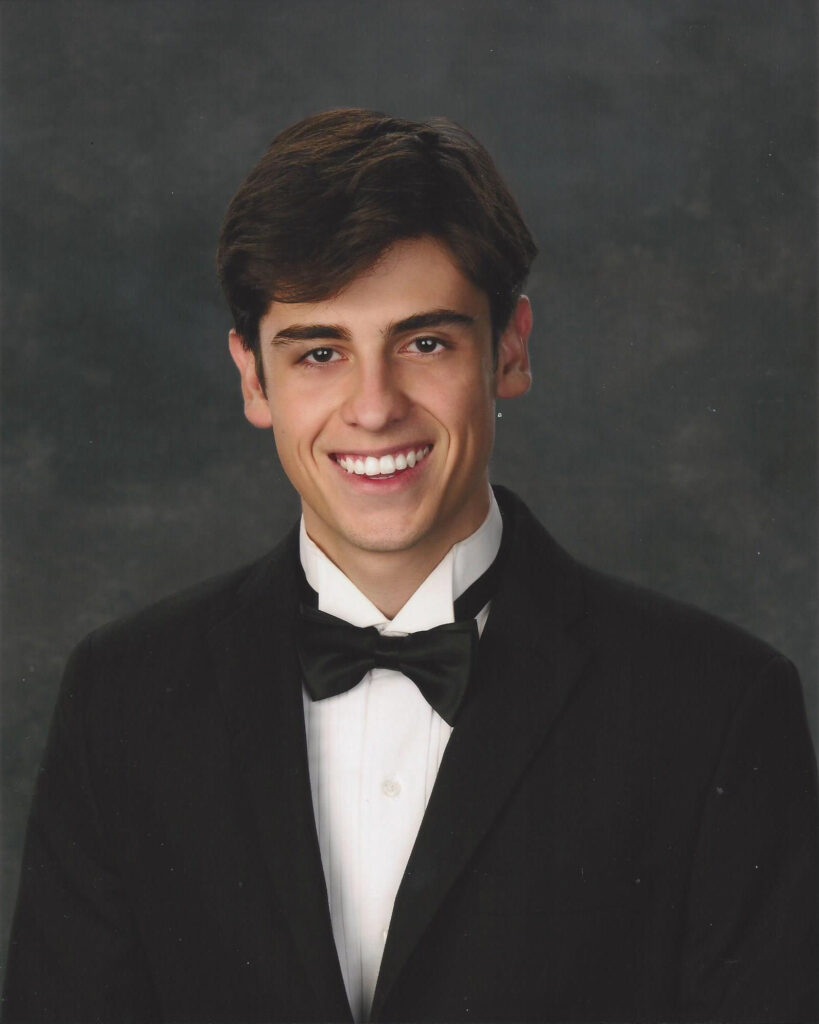 ---
Erik Rodriguez
Personal Achievement Award Honorable Mention
First and foremost, I will like to express my upmost appreciation to the committee who picked me for this awesome and honorable scholarship. This scholarship will bring me one step closer to my goal of being the first person in my family to obtain a college education and the opportunity to obtain a degree in Business Administration. In addition, because of this this scholarship and the financial assistance, I with the sport of Wrestling which I Love so much and still use the leadership skills that I learned in High School to keep me moving forward!!
Thank You so very much to Al DeSimone's Charity for Champions for the opportunity and the recognition you have given to me.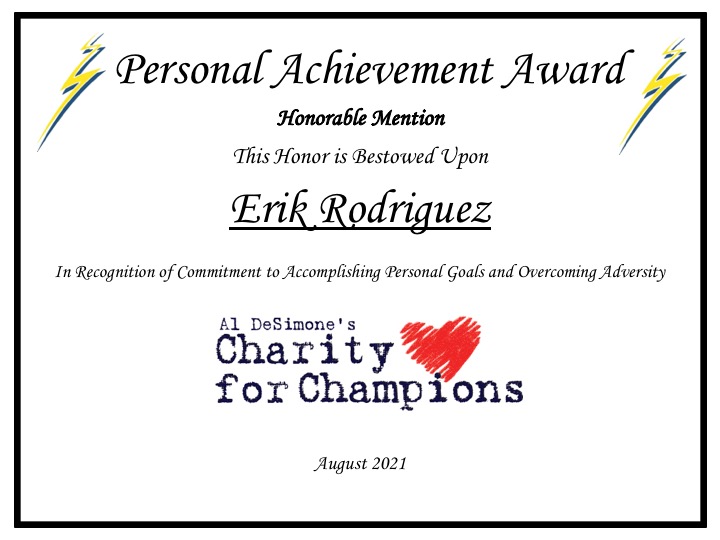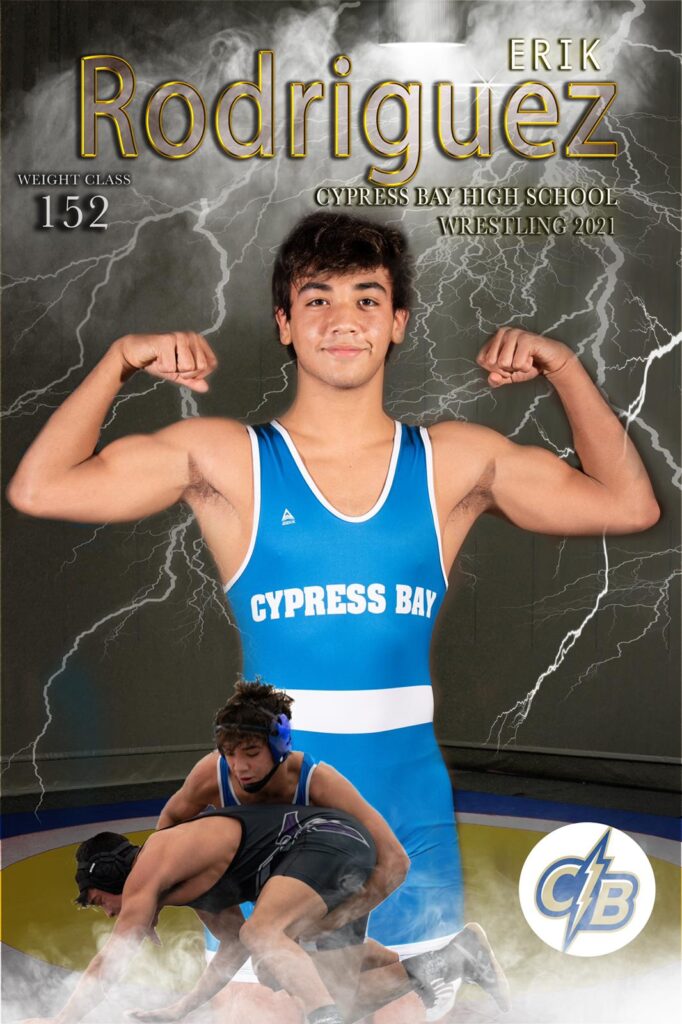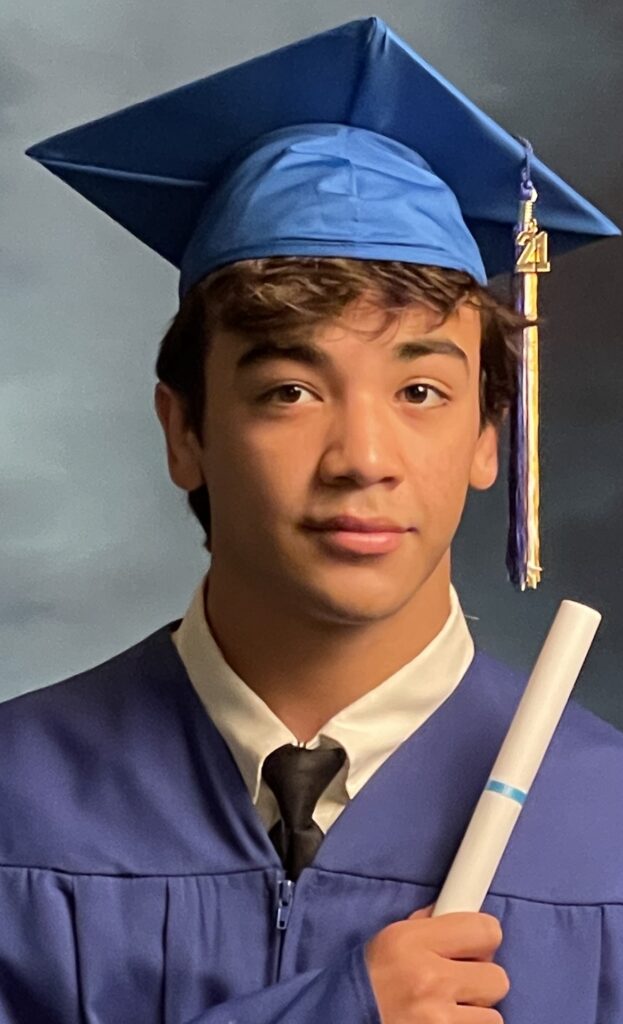 ---
Carter Bass
Team Fellowship Award Winner
First and foremost, I would like to thank Dr. DeSimone and the Charity for Champions Organization for providing scholar athletes like myself the opportunity to compete for a scholarship in recognition of outstanding achievement on and off the field. I am especially blessed to have received the Team Fellowship Award, as I prioritize the aspect of leadership in all aspects of life. In regards to my future endeavors, I will be attending Norwich University where I will pursue an Army Contract, and further my academic and athletic career. Moving forward, I will strive to excel above the standard, and continue to exemplify the traits of which this accomplishment stands for.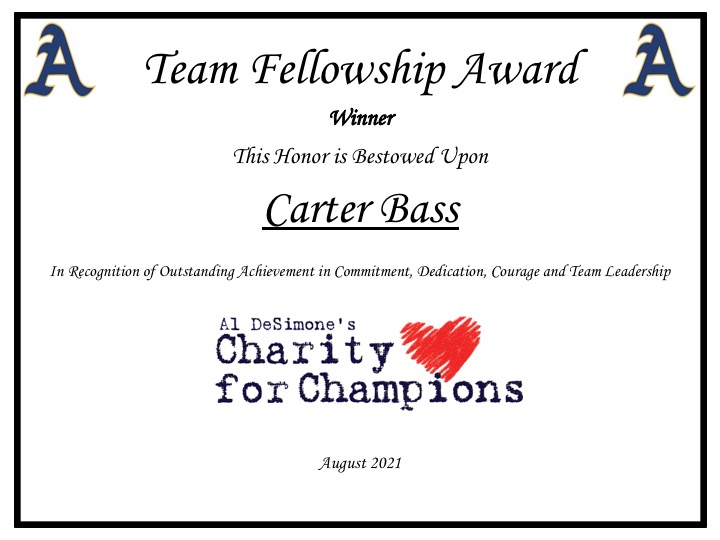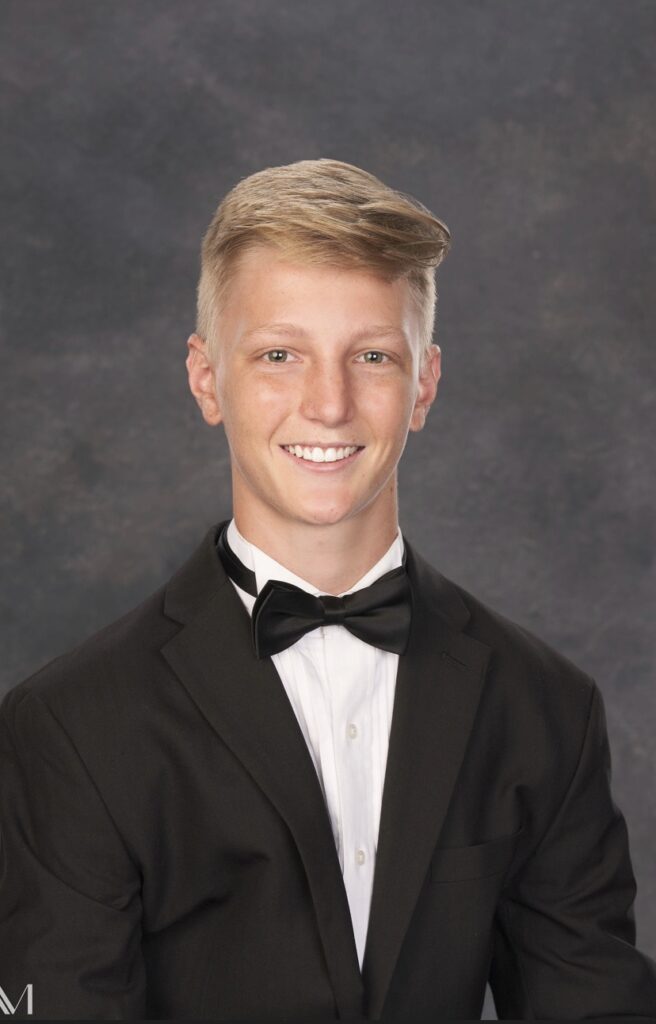 ---
Alexandra Jones
Most Improved Athlete Award Winner
I am incredibly honored and grateful for having been chosen for the Most Improved Athlete Award. I am currently attending Florida State University pursuing a nursing degree. Receiving this award means a great deal to me and brings me a lot of happiness that my hard work throughout the past four years had been recognized. I would like to give thanks to the Charity for Champions committee and Dr. DeSimone for taking the time to listen to my story.