Zachary Biggs
Extraordinary Community Service Award Winner
Since being honored by Charity for Champions my senior year of high school, I have attended the University of Central Florida in Orlando. Currently concluding my junior year of college, I have played Division 1 Collegiate Men's Soccer all three years and hope to use my senior year to play my last season and then graduate. My sophomore year, I was awarded the "Iron Award" which signifies the hardest worker and leader in the weight room, selected by the strength and conditioning staff. During the fall of 2015, I was named the starting goal keeper, after playing 6 games the previous year. Off the field, I have maintain a GPA of over 3.5. Making President's list my sophomore year(GPA of 4.0), and Dean's list my Freshman and Junior year(GPA of 3.0 or above). My plan for the future is to finish my senior year strong. I want lead my team to the NCAA tournament and graduate with a 3.5 GPA or above, in the spring of 2016. Also I plan to further my education by going to graduate school to obtain a Master's in Business Administration. What this scholarship meant to me was that not only did I have support from my family and friend, I had support from Dr. Al DeSimone and the great people who work within the charity. Who believed in my future goals, on and off the field, and helped me achieve the success I have experience throughout my college career.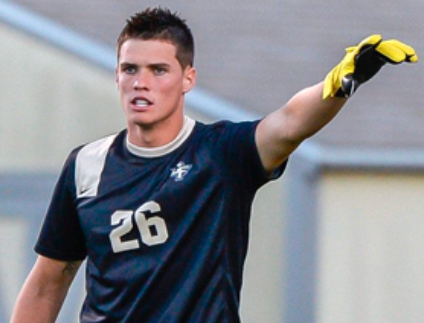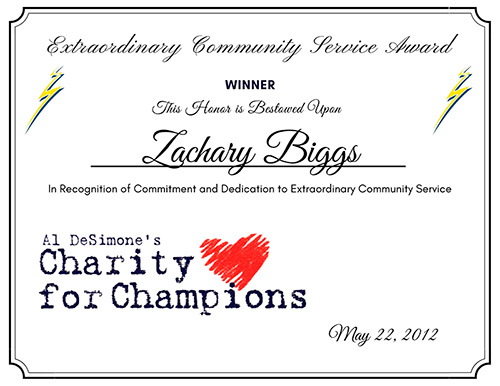 ---
Andres Alemann
Extraordinary Community Service Award Winner
Since graduating from Cypress Bay High School in 2012, I have been attending Quinnipiac University in Hamden, CT, pursuing a Bachelors Degree in Finance. I am currently spending a semester abroad in Australia. I hope to enroll in a fast tract MBA program at Quinnipiac next semester and earn this degree after my undergraduate graduation in May 2016. I am an active member of the Quinnipiac Investment Club and I participate in various intramural sports such as basketball, flag football, volleyball and softball. The Al DeSimone's Charity for Champions scholarship helped me financially to create an incredible opportunity for my future. I am extremely grateful that I was selected for this fantastic scholarship.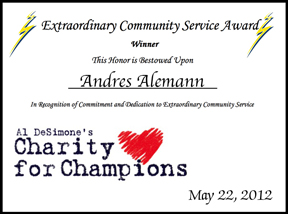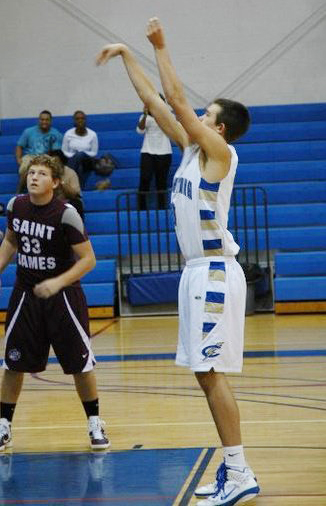 ---
Gianpiero Comuzzi
Personal Achievement Award Winner
After receiving the Charity for Champions scholarship I made my way up to Michigan to pursue my interest in the Criminal Justice field and continue my football career at the collegiate level. I am attending Adrian College and currently in the final stretch of my junior year. While completing my schooling, I have had the opportunity to play as an offensive starter in a football program that has won two conference championships in the MIAA. Following the completion of school I plan on heading back home to Florida to begin my life and find work in the law enforcement field. I would like to thank Dr. DeSimone and his Charity for Champions for recognizing my accomplishments in high school through my academics and sports career. I hope all is well down in sunny South Florida and I wish the best of luck to all future champions!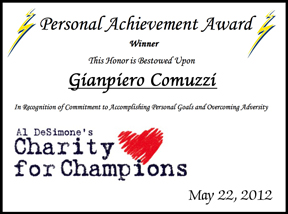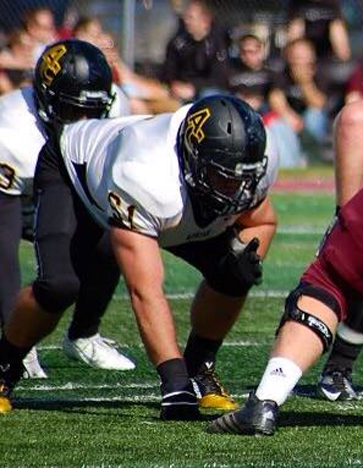 ---
Jacob Lawing
2012 Sports Medicine Interest Award Winner
The past two years have been some of the best years of my life. After graduating Cypress Bay in 2012, I went to the University of Georgia to pursue my education in Biology. That same fall I joined the university's rowing team and went on to medal in a couple of the regattas we competed in. However due to time and money, I had to step down from the team in the spring semester. Rowing was unlike any other sport I've been a part of; it was an incredible experience and I was glad to have been a part of it. I managed to make the Dean's List at UGA three of the past four semesters. I have a cumulative GPA of 3.62 and have just completed my second year at the school. I am still planning on becoming an orthopedic surgeon and studying medicine after my four years here in Athens. I appreciate everything that you did for me while I was still in high school, from allowing me to shadow your PA in the office to granting me a scholarship. Thank you for all that you've done and I hope that everything is going well down in South Florida. Thank you and God bless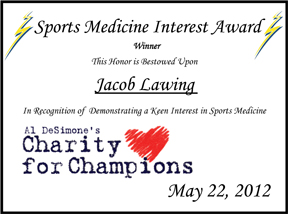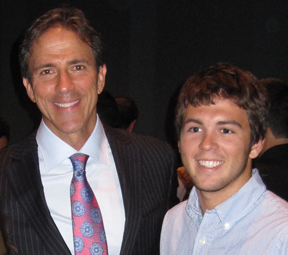 ---
Paul Klein
Most Improves Athlete Award
I am in The Honors College at the University of Central Florida. I am currently a student in the business school, working on a double major in Accounting and Finance, and contemplating a third major in Economics. I plan on completing an Accounting internship this summer. I hold an executive position in Theta Chi Fraternity, work part time at The Knights Pub, and hold membership in two honors societies. I play intramural football for my fraternity team, which enables me to stay active in the sport I love. My fraternity allows me to take part in philanthropic work and service, which to me is very rewarding. My future includes two MBA degrees, which I will start on as soon as I graduate. Being recognized by Dr. DeSimone and his Charity for Champions was a highlight of my Senior year in high school and will be forever grateful for the scholarship I was awarded.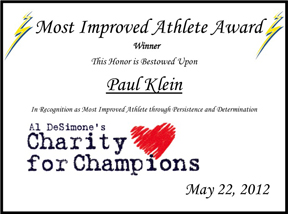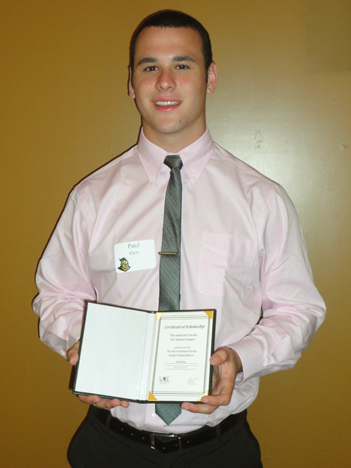 ---
Ashley Partenza
Extraordinary Community Service Award
Shortly after being awarded Dr. Al DeSimone's Charity for Champions Scholarship in 2012, I became a Knight at The University of Central Florida. Since I have left to UCF, I have maintained a 3.0 GPA while being apart of many extracurricular activities. I am a proud member of Kappa Delta Sorority where I have gained leadership through invitations to special leadership camps, as well as personally raise over $700 for the Children's Miracle Network. I am also apart of the DeVos Sports Business Management Club where I have spent time volunteering with UCF Athletics, Universal Studios, Florida Blue Florida Classic and raise over $500 for Healing the Children. I have had three internships, two of which have been sports related. I have been a Communications Intern with the Florida Panthers NHL League, a Social Media Intern with Freshman Support as well as become a Media/Public Relations Intern with the Orlando Predators AFL League. In the near future I hope to gain another internship through the College of Business for and will be graduating in 2016 with a degree in Marketing.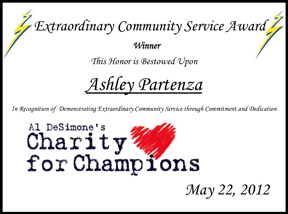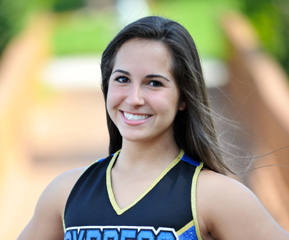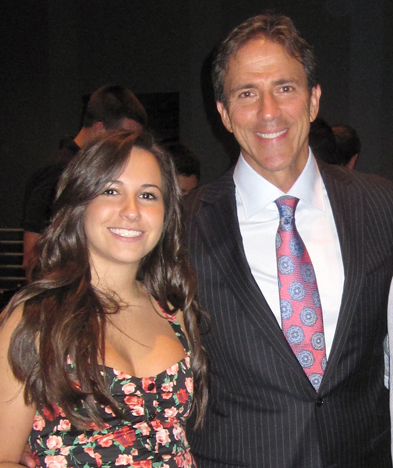 ---
Ashley A. Carraha
Personal Achievement Award
I am beginning my junior year at The University of Florida where I am studying Mechanical Engineering and maintain a 3.83 GPA. Academically, I am a member of the Honors College and The Society of Women's Engineers and have interned with B & I Contractors Inc. on multiple occasions. Coming into college I knew I would continue to pursue athletics so I joined the club water polo and club volleyball teams. Due to my rigorous course load I chose to only play on the water polo team after my freshman year. I am currently the Equipment Chair for the team and went to Nationals this past season, where we placed 8th. We had a team of only freshman and sophomores aside from our goalie, but still held our own against teams with players from California and former varsity athletes. This past season I was awarded the Coach's Award to recognize me for my commitment, attitude and coach-ability. If all goes as planned, I intend to stick with both sports for the rest of my lifetime and possibly coach in the future! I want to thank the Charity for Champions as well as Dr. Al DeSimone for the support they have provided me. Best of Luck to all other student athletes out there!