Daniel Orlan
Sports Medicine Interest Award
Since being honored by Charity for Champions, I have graduated from Cypress Bay and I now attend the University of Florida. I am a member of the honors program at UF as well the Service Chairman of my fraternity, Zeta Beta Tau. Also, I am currently a researcher for the UF Behavioral Medicine research team. I am majoring in psychology and I am working towards attending medical school. My future plans include graduating from the University of Florida, attending medical school, and eventually becoming a surgeon. After all of my experiences and involvement with Dr. DeSimone, I have developed a very strong interest in orthopedics and sports medicine. This scholarship has helped me further my education, which will allow me to pursue my interests in medicine.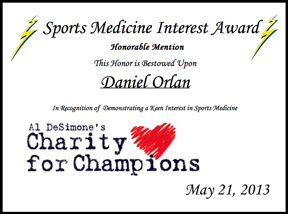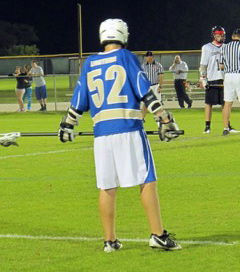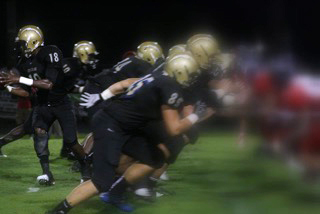 ---
Emilia Duque
Goodwill Scholarship
My name is Emilia Duque and I am an undergraduate Student at Florida State University. During my senior year at Cypress Bay High School I received a scholarship from Dr. DeSimone's Charity for Champions. I continued my interest in sports by playing in small soccer tournaments and becoming a team member of the volleyball club here at FSU. I am currently working on a biology degree with the intent of continuing on to Veterinary Medicine.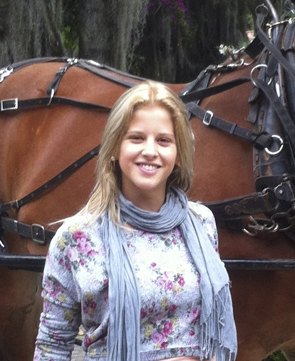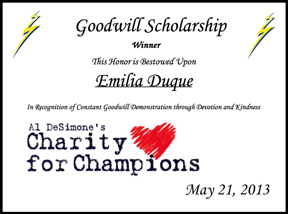 ---
Andrew Reiter
Personal Achievement Award
Since graduating from Cypress Bay High School, I went on to study at the Florida State University. I am majoring in Industrial Engineering with a minor in Pure Mathematics. Since being enrolled at FSU I have been admitted to the Honors' Program. I have managed to make dean's list just about every semester I have been enrolled at FSU and I plan to continue that success.I have also been admitted to the Undergraduate Research Opportunity Program where I am currently doing research with the top faculty Florida State has to offer. I served a term as Assistant Student Director of Hillel at FSU, which serves as a Jewish Student Union to our students. I am also an active brother of Sigma Pi Fraternity on campus. I am Webmaster and Sorority Relations Chair for Sigma Pi and plan to run for an executive board position in the upcoming year. I have also served as a committee chair for the Ignite Party, the majority political party for our Student Government. I am very thankful for Dr. DeSimone and his Charity for Champions for granting me this scholarship.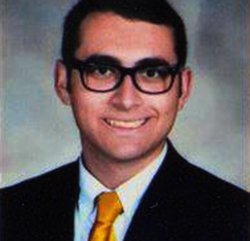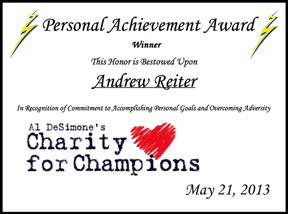 ---
Barrie Eisenberg
Athletic Achievement Award
Since being honored with Dr. Al DeSimone's Charity for Champions Scholarship, I have continued my tennis career as a member of the club tennis team at the University of Florida. Although I am not playing varsity, club tennis allows me to continue playing in a team environment, while maintaining a competitive level of play and a focus on academics. This year, I am serving on the club tennis executive board, and we are hoping to improve from our second place finish last year and become the number one team in the country. I am currently a sophomore majoring in finance with a minor in real estate. Eventually, my goal is to work in the sports world in a finance and business-oriented position. It was a great honor to receive this scholarship. Thank you for all the support, Dr. DeSimone.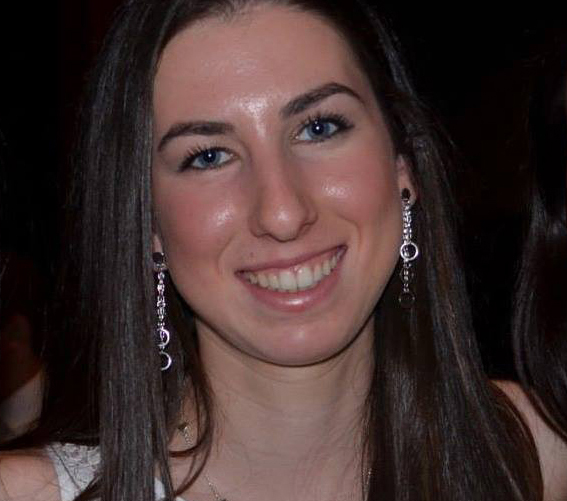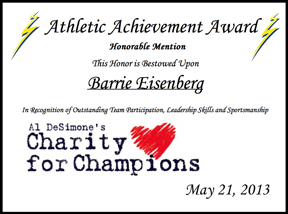 ---
Laura Ballesteros
Personal Achievement Award
The Charity for Champions Scholarship I received over a year ago has helped me in the purchase of multiple textbooks for the completion of my degree. I am currently attending the University of Central Florida and have been very successful so far. I still maintain a high GPA, I am involved in multiple organizations and have had several jobs with the university. I made the Rukus Entertainment Dance team and have been selected for the adjoining competing team where we perform all over Orlando and have won several battles. I have also become a part of the Executive Board for the organization. I am currently employed with the Office of First Year Experience and hold the position of Orientation leader where I introduce all of the incoming freshmen into the university and advise them on class scheduling. My current major is Health Service Administration and I would love to own and manage a small family clinic in the future. The Charity for Champions scholarship was a culmination of all of my hard work during High school and I want to thank Dr. Al DeSimone for his charitable donation.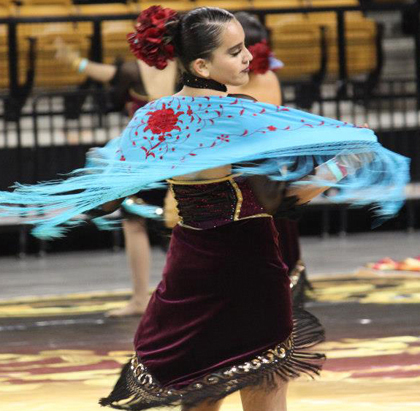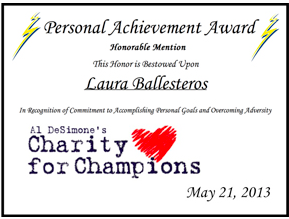 ---
Aires Rivera
Most Improved Athlete
As my senior year of high school gradually came to an end, I was blessed with the scholarship awarded by Dr. DeSimone. It was more than just a scholarship to me; it was an opportunity to achieve a higher level education with the support of more than just my family. Since receiving the award I have been attending Florida Atlantic University and was able to receive my Associates degree a semester early due to early enrollment and Advanced placement courses. Not only was I able to receive it early but I was also on the dean's list each semester. I am currently double majoring in Criminal Justice and Public Safety Administration and also a minor in Spanish. All of which would not have been possible to achieve without the support of Charity for Champions. Soon after I graduate from Florida Atlantic University, I hope to pursue a career in a government Law Enforcement Agency. I would like to thank everyone who has supported me thus far, and I would like to serve as an example for others. Keep in mind that opportunities are everywhere; it's up to you to take advantage of each one and make the best out of it. I would like to wish good luck to all student athletes who plan on pursuing their academic and athletic careers in college and I would like to thank everyone for their amazing support. Thank you and God Bless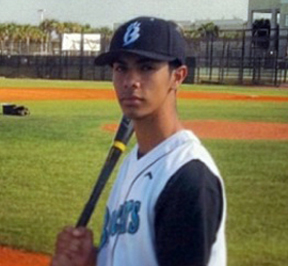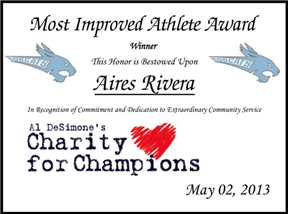 ---
Jennifer Sirianni
Goodwill Scholarship Winner
Since being awarded the BCAA Scholar Athlete Scholarship that Dr. DeSimone's Charity for Champions funded, as well as the Goodwill Honorable Mention Scholarship, I went on to attend the University of Central Florida. Currently, I am in my second year at UCF, where I am in the Burnett Honors College studying Industrial Engineering with a Minor in Business. For the past two years I have been involved with the UCF Chapter of the Society of Women Engineers (SWE), where I currently hold the Professional Development Chair position. In this position, I coordinate events to prepare our members professionally. Last fall, I attended SWE's National Conference in Baltimore, Maryland where I was offered an internship with General Electric. I spent this past summer in Fort Worth, Texas interning with GE in their Quality Department, which was one of the greatest learning experiences of my life. Once again, thank you Charity for Champions for awarding me these two prestigious scholarships. I truly am grateful.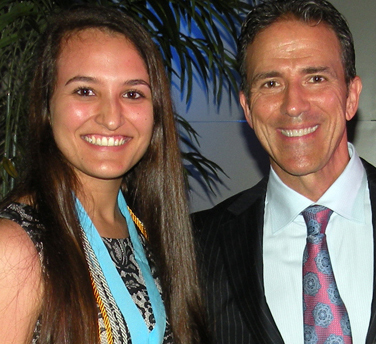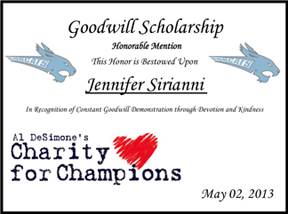 ---
Zachary A. Moreira
Artistic Achievement Award
I am truly honored and blessed to have been recognized by Al DeSimone's "Charity for Champions." On May 2nd 2013, I was given the Artistic Achievement Award which gave me the ability to truly focus on my studies rather than worry about the extra finances that come with college. I am currently going into my sophomore year at Florida International University majoring in Civil Engineering. I never thought my artistic passion would have taken me to this major but now the world is my muse. In addition to being a full time student, I work part time as a manager at Regal Entertainment Group while still maintaining a 3.61 GPA. With this being said, I have shifted all my attention to my studies rather than sports, but my athletic and competitive spirit will always be a part of my life. For those students that receive this award after me, I hope that they will appreciate being recognized for their hard work, talent, and the knowledge that there is someone out there willing to lend a helping hand like Al DeSimone. Thank You Dr. Al DeSimone for your gift and kindness.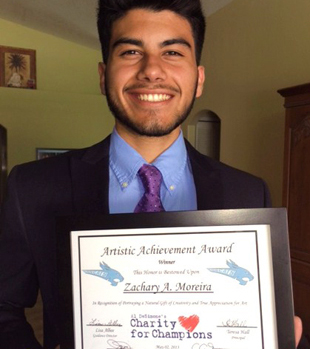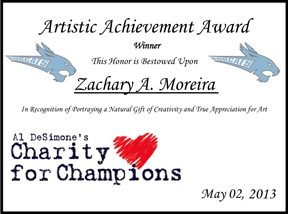 ---
Hannah Finch
Athletic Achievement Award
This is Hannah Finch again. I am home for the holiday weekend and wanted to drop you an update. It has been a busy first year and so far, a busy summer too. Spring semester the travel soccer team didn't play. We did get together for a couple of practices and scrimmages but nothing official. It turned out to be a good thing as my course load was pretty demanding.Biology, Chemistry, Statistics, 2 labs, and an honors literature course. I received my CPR / First Aid certification and got a job working at Lake Wauburg through the Sports Recreation Center to help cover some of my school expenses. Overall the semester went well (I maintained a 3.7 GPA) but Biology was a killer! During the semester I applied and was awarded a fellowship through the American Physiological Society in Bethesda, Maryland. Since early May I have been working full time on a research project here at UF in the APK department under the director. It has been a great experience. I have learned a lot though my hands on experience here and have met some very knowledgeable researchers. As part of the fellowship I will be flying to Bethesda and Washington DC to attend the national conference and present my research project. My research officially ended this week, but I am staying on through the end of July to continue my work on the project. The program director approved my continued work through an undergraduate research course offered in the college. Next fall will be busy and again my course load will be strenuous. I have completed all of my general education credits and am now working on my APK, pre-med requisite, and honors coursework. I will continue working at the lake and hope to volunteer at Shands hospital. I am not sure if I will be able to continue playing travel soccer here at school but if not, I plan on playing intramural. I will let you know. By the way, I noticed in a recent Pembroke Pines magazine ad there are no women in your practice. Maybe I can be the first!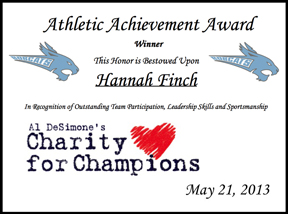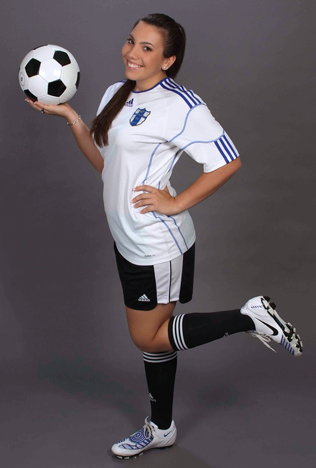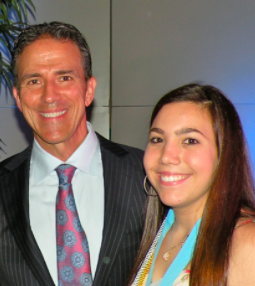 ---
Sandy Ramirez
Academic Achievement Award
After graduating from West Broward High School as a member of the top 1% of my class, I became part of the "Big Red" at Cornell University in Ithaca, New York. I am majoring in Industrial and Labor Relations, and am pursuing minors in Business, Economics, and International Relations. Academics have been, and continue to be, my primary focus as a student. I made the Dean's List for my first two semesters at Cornell and have maintained a 4.02 GPA. However, I also understand the importance of staying involved beyond the classroom and participating in extracurricular activities. I currently hold the Scholarship Chair position for the Chi Phi Fraternity, and am a worship leader for a Christian fellowship called Cornell Faith and Action. I have also continued to participate in athletics, and was involved in Club Soccer and Rugby during my first year.Due to the multidisciplinary nature of my major, I am still not completely sure of where I want to go after graduating college. Law School and Business school are appealing options for me at the moment, as well as working in the fields of Finance and Public Policy. One of my greatest aspirations is to contribute to the economic development of my native country, Colombia.
I am extremely grateful for receiving Dr. Al de Simone's Charity for Champions Academic Achievement Award, and I greatly admire his work and all he has done to impact students' lives.
God Bless!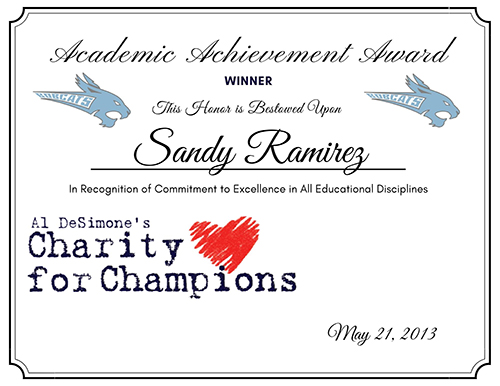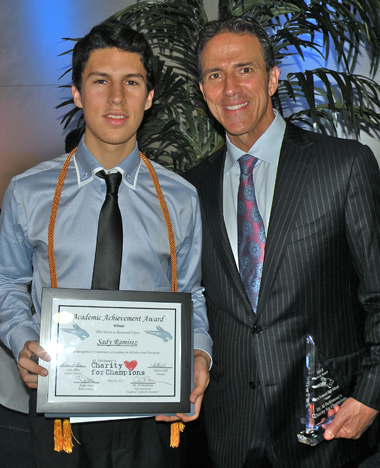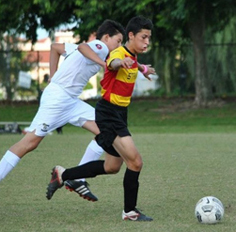 ---
David Bailey
Goodwill Scholarship
Since graduating from Cypress Bay in 2013 I have attended Florida State University. I'm currently a sophomore studying Sports Management and minoring in Business while maintaining a 3.0 GPA. I am an active member of the Baptist Collegiate Ministry (BCM) where I was selected to be part of a game day tradition here at FSU. During my next few years at FSU I look forward to working with the Athletic Department and our Football Recruiting Division. Although I'm not playing any varsity sports, I stay active by playing multiple intramural sports. Once I have graduated from FSU I want to work in Marketing for a Sports Franchise. I am very grateful for Dr. DeSimone and the Charity For Champions scholarship program. Your support has been very helpful in allowing me to pursue my dream.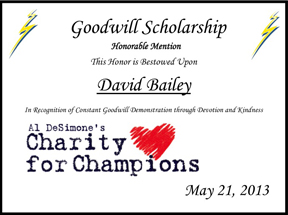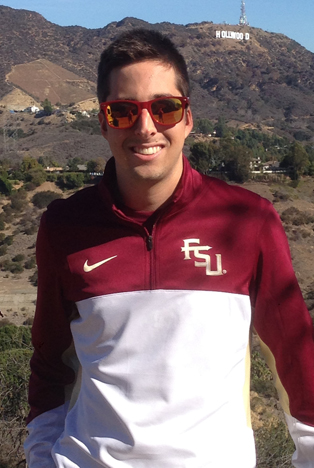 ---
Annabelle Juin
Extraordinary Community Service Award
At the beginning of my sophomore year, I decided to take 2 sport classes that will lead to a sport management major. Because of my continued love for sports as well as my work with RecSports at UF, I decided that I wanted to do more with sports. I started to really enjoy the classes, and decided after a lot of advisor meetings and research to pursue a Bachelor of Science in both Sport Management and Business Marketing. At UF, the College of Health and Human Performance (college that houses the Sport Management major) offers a 4+1 program. This program means that during my senior year, I would substitute 4 undergraduate classes for 4 graduate classes. My following year, after graduating with my two undergraduate degrees, I would spend one year to complete my masters in Sport Management. Financially this was a good decision, and I really think that academically, I will be able to handle the course load. I am really excited and am really appreciative for the opportunity that UF has offered. In addition to my academic change, I became a Supervisor for Competitive Sports this past fall and was recently promoted to a level two Supervisor. I also had the honor to be selected as an official for one of the largest Southeast Regional Flag Football Tournaments in the nation. It was my first regional tournament and I was really excited to learn more about the sport and how to become a better official. One of my greatest accomplishments this year was becoming a volunteer for the Florida Football Program. A group of 20 girls help assist with recruiting as well as help the coaches with secretarial work. On game days, we host recruits and give tours of the stadium. It is an incredible opportunity and I am one on one with some of our top players as well as the coaches. Overall, I have worked really hard, and with the financial help from the DeSimone scholarship, I will be able to continue my passion without any worry about the cost of my adventures. Thank you for all you do for our community and thank you for helping me strive for success at UF.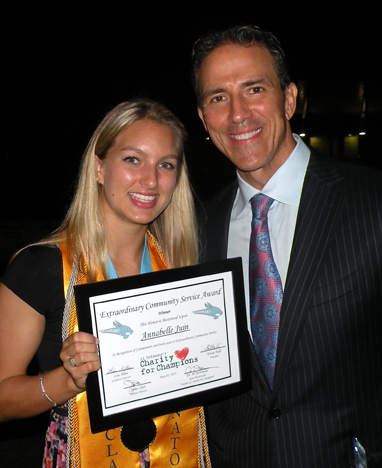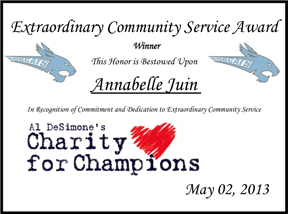 ---
Joshua Kaiser
Lightning Award
Since being honored by Dr. Al DeSimone's Charity for Champions, I have since graduated from Cypress Bay High School and now attend the University of Florida. I am in active brother in the Zeta Beta Tau (ZBT) fraternity here on campus and will be running for one of two Vice President positions next fall. I am an Applied Physiology and Kinesiology (APK) major and plan on attending medical school upon receiving my degree. I have not yet firmly decided which area within the medical field I want to enter, but I love sports, training, and competition, so I am heavily considering entering the Sports Medicine field with hopes of one day becoming the next Dr. DeSimone.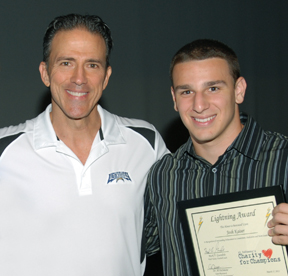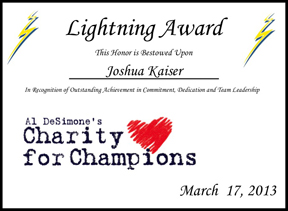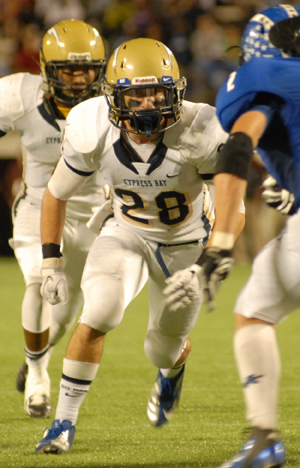 ---
Kaitlyn Stolzenverg
Sports Medicine Interest Award
Thank you so much for awarding me one of your many scholarships. It was truly an honor! I am currently a freshman at Florida State University. Although my soccer career has changed, I still participate in intramural soccer. I was recently accepted into the Sport Management program and I am also minoring in business. I hope to one-day work for a local sports team in South Florida and be in charge of Game Day Operations. I am diligently working on bringing my organization, Kait's Kleats, to Tallahassee. I hope to continue this great project and get others involved so together we can make a difference in the lives of those less fortunate.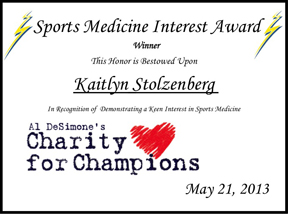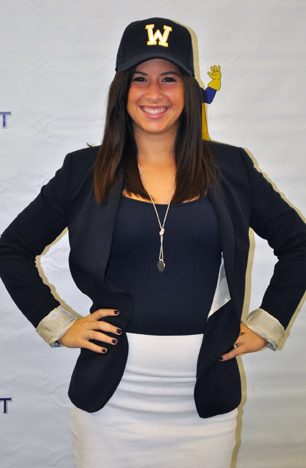 ---
Ryan Sweeney
Personal Achievement Award
I am currently a sophomore at the University of Florida. I am majoring in Accounting and looking forward to possibly working in the world of finance that surrounds sports. My ultimate goal is to one day work for the Miami Heat organization. Although I am not wrestling anymore, I still stay active on a daily basis and participate in intramural sports. As a musician, music has become a major part of my life, and I am close to completing my first album. The personal achievement scholarship has helped me a great deal and reminds me to work hard every day. It was truly an honor to receive this scholarship and I cannot thank Dr. Al DeSimone and the organization enough.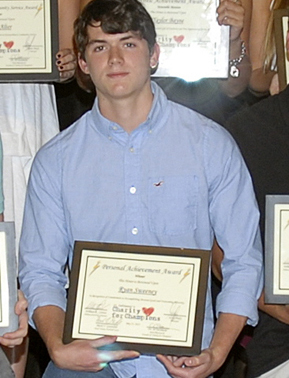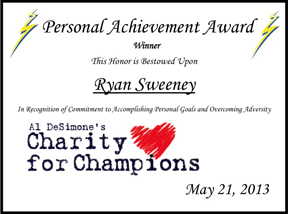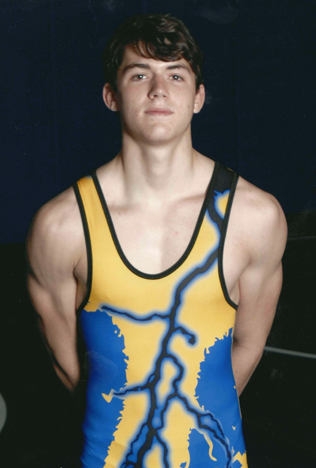 ---
Jordan Bonilla
Academic Achievement Award
Since I received the Charity for Champions award last year, I have completed 3 seasons of intercollegiate, NCAA III sports at Caltech. Water polo (fall), swimming (winter), and track and field (spring). In swimming, I had personal best times in the 50, 100 and 200 yard freestyle events. In Track and Field, I made it into the top 10 hammer throws in the history of Caltech. I am majoring in electrical engineering with specialization in biology. I secured a summer internship at Yale with the Campbell research group to study cardiac muscle tissue. My current plans for the future involve engineering devices with broad medical applications. This scholarship provided me recognition and, consequently, motivation to keep striving for academic and athletic excellence. It is a true honor to be the recipient of this scholarship; thank you for everything, Dr. DeSimone.