María Rodríguez
Extraordinary Community Service Award
After graduating from West Broward High School, I have attended The American University of Paris where I am currently studying International Relations. Being able to study abroad has opened my eyes to how magnificent it is to not only learn in the classroom, but also have the opportunity to learn from the emerging culture and environment around me. The Charity for Champions scholarship served to show me that hard work really pays off. Being recognized by this organization gave me confidence to work even harder in the future and to truly make the best of the next four years. Thank you again for the recognition, it made my senior year that more incredible!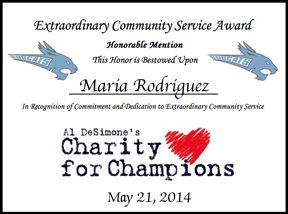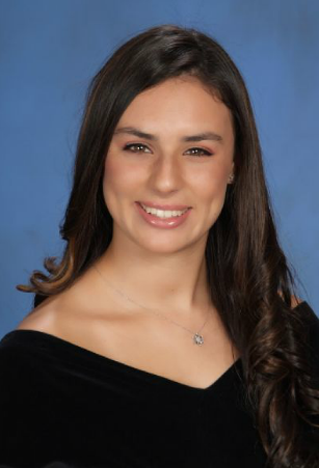 ---
Brooke White
Personal Achievement Award Winner
After just graduating high school, I will be tending Florida State College at Jacksonville then I will be transfer to University of North Florida. I will be majoring Deaf Education with the Hard of Hearing. After I graduate I will be teaching at The School for the Deaf and Blind in Rome Georgia. I love helping out with little kids and watching them sign to be about there past just tears my heart. I have played two sports in high school. I played golf and flag football. I was always the leader. When it was football season I will always willing to help the new girls with football plays. When we were down by a touchdown I will tell the team not to give up. We will fight until the end. 
Thank you Dr. Al DeSimone and Charity for Champions for selecting me as your Personal Achievement Award. My dad kept on getting on me saying why didn't you apply for this scholarship. When you guys called my name I was in shocked. It felt like I won an EPSY award. I was very grateful and very honor.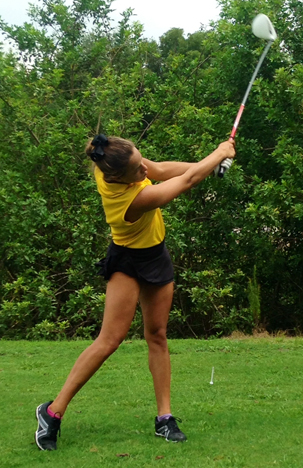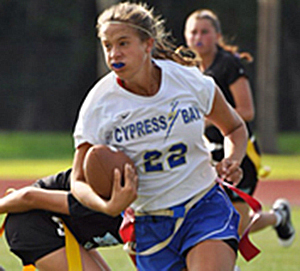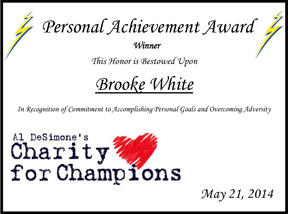 ---
Victoria Georges
Goodwill Scholarship
I would like to thank you for this opportunity. I will be going to Broward college in the fall where I will be completing the final courses for my AA degree in the fall. During spring I plan to transfer to Florida State University, where I will major in biological sciences/ pre-med. I plan to become an ophthalmologist and one day open my own practice. I am honored to receive this scholarship as it is nice to know my hard work throughout high school has not gone unnoticed. I never expected to be recognized for doing community service work out of the good of my heart. But now others can know that if they work hard and show compassion, people will notice and thank you.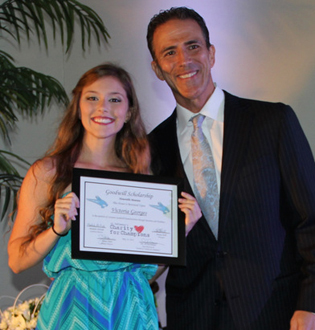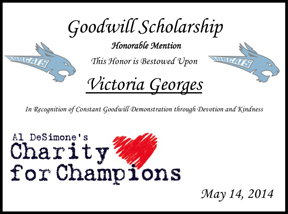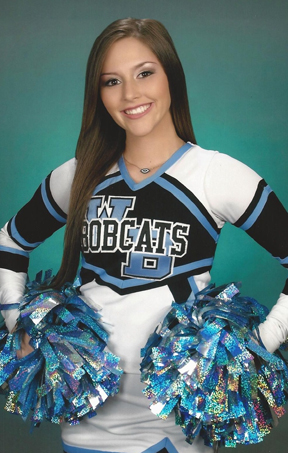 ---
Carly Srebnick
Team Fellowship Award
In high school, I participated in Cheer Buddies which was a program that gave students with special needs an opportunity to cheer alongside the Cypress Bay High School varsity cheerleading squad. I found this very rewarding, and looked forward to every practice we had with the buddies, and value every new friendship I have made throughout this opportunity. Winning this scholarship was proof of recognition of all of my many turns to give back to my community, and I encourage everyone to do the same! I now attend Florida State University, and am currently an exploratory major. I just joined a "Cheers for Children" team to represent my sorority Delta Gamma. This fundraises money to many local organizations in the local Tallahassee community.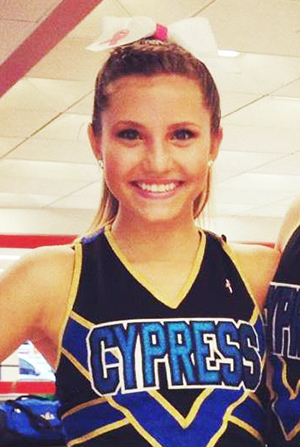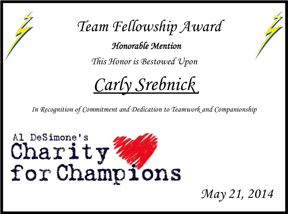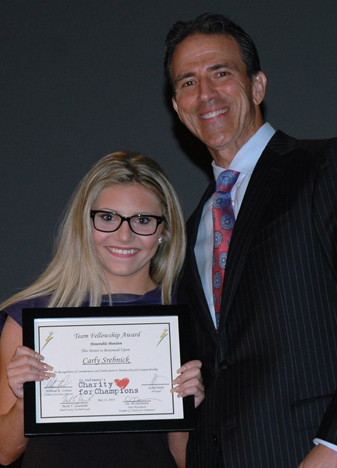 ---
Erika Iser
Extraordinary Community Service Award
In the next four years, I will be attending the University of Central Florida where I will seek a Bachelor's degree in Nursing, I plan to continue to graduate school to earn a Master's degree as well.  I look forward to meeting new people as well as learning more about my future career. My goal is to become a Neo-Natal Intensive Care Unit nurse and spend my time helping premature babies and their families. As a high school senior, I was selected to receive the Al DeSimone Extraordinary Community Service Award.  I have always known in my heart that hard work and giving to others pays off however, after receiving this award not only was this confirmed but it also showed me that when one does good things it doesn't go unnoticed.  I plan to continue to provide community service at local hospitals and or charities in the Orlando area.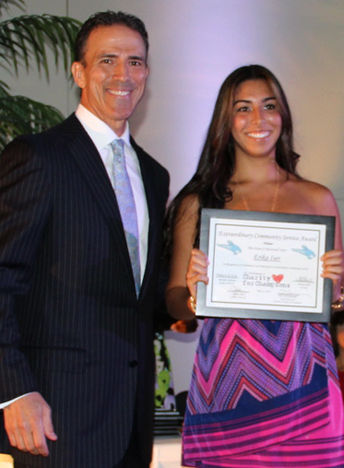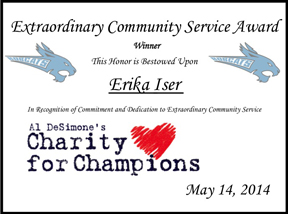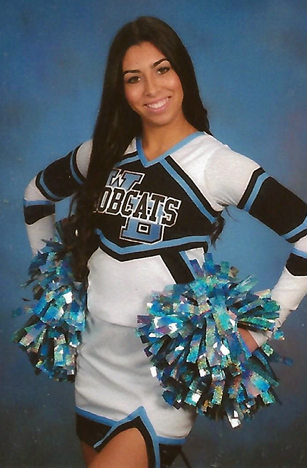 ---
Ryan Lewitt
Athletic Achievement Award
I am Ryan Lewitt a former alumni West Broward High school and also a former member of the Varsity Volleyball team. In the summer I will be attending the University of Central Florida where I will be studying Hospitality with a minor in Marketing. This scholarship will help me tremendously with purchasing all the books necessary for all my classes. Every year books get more and more expensive and this money will help a lot. When in college I will be playing many intramural sports to keep the competitive drive after leaving my high school sports. Just like in High School I will manage being an athlete and a scholar.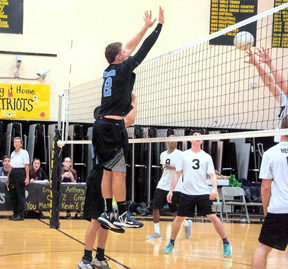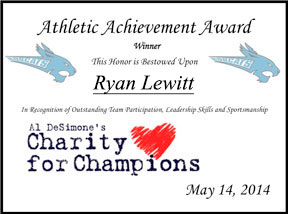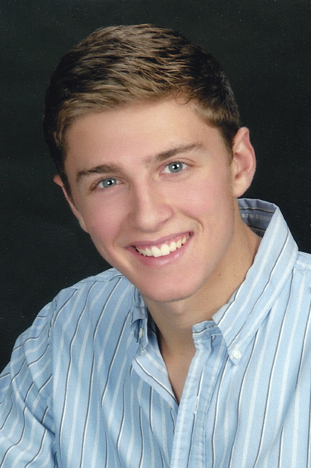 ---
Chelsea Trost
Academic Achievement Award
My future plans are to attend St. Thomas University, major in biology, and continue being a student athlete. Having been with the Academic Achievement Award Honorable Mention scholarship has been a great honor and privilege.
The recognition given to me by this scholarship expresses how all my hard work at West Broward High has paid off, and I am so happy I was recognized for this award.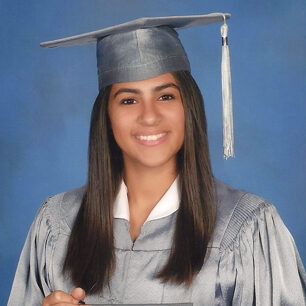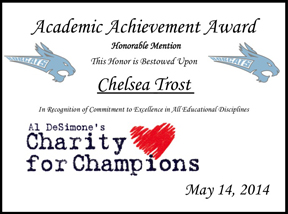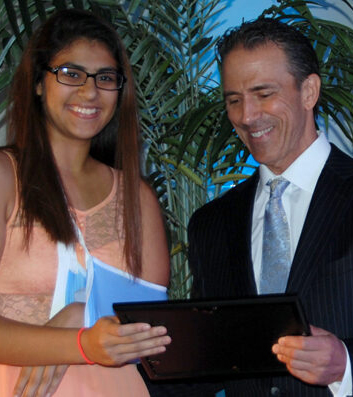 ---
Hillary Savitz
Personal Achievement Award
Thank you so much for the generous scholarship. I truly appreciate the recognition and the funds that were awarded to me. I will be attending Florida State University, where I plan on pursuing a degree in Communication and Science Disorders.  My career plans are to be able to provide clinical services to individuals with speech, language and hearing impairments. This scholarship will further allow me to pursue my degree and financially assist me in reaching my goals. Thank you for your support of my goal to further the development and communication of those in need.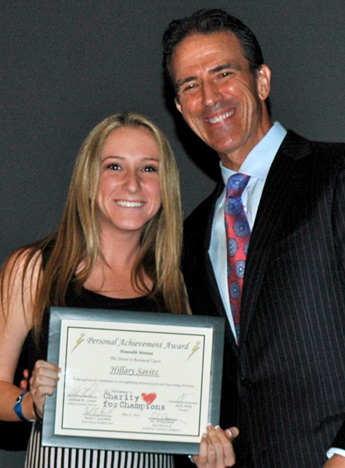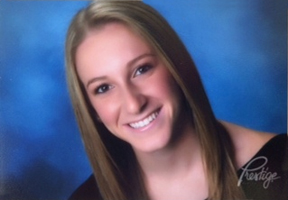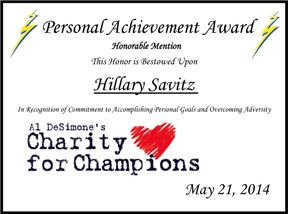 ---
Jaclyn Laiacona
Personal Achievement Award
I'm appreciative for the scholarship money I received because it means that the obstacles I overcame in athletics were recognized by someone bigger then just my teammates and family. I'm grateful to know that the goal I'm working toward is one that others think is also necessary and important for high school softball. In the future, I plan on attending Florida Gulf Coast University to study Early Childhood Education and Special Needs. This scholarship will go toward reaching those aspirations and hopefully one day earning a high degree in those fields. Thank you again!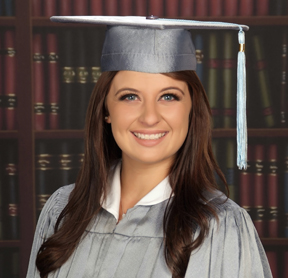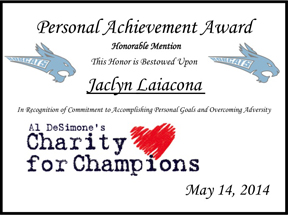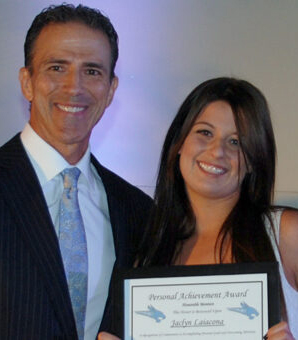 ---
Jessica Joura
Goodwill Scholarship Award Winner
I was very pleased to be selected for the Goodwill Scholarship Honorable Mention; thanks very much.  I will be attending Florida State University (FSU) beginning with the summer session on June 23rd.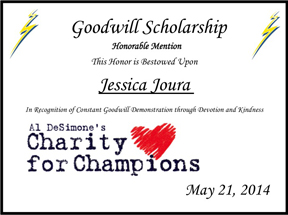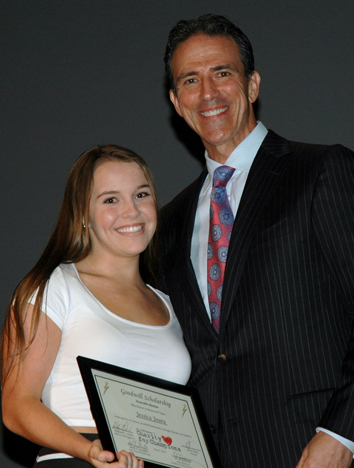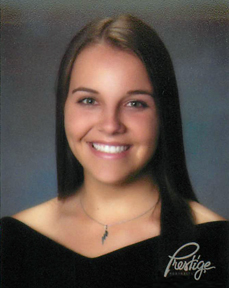 ---
Lina Calderon
Personal Achievement Award
Having been blessed with the Al De Simone Charity for Champions scholarship, I know I will be able to participate more in my community when I arrive at the University of Florida in Gainesville. Scholarships like these exalt the importance of one's physical and mental health and encourage others to get more involved in sports. I plan on continuing playing water polo at my university and am so grateful that I have such a caring and supportive community here in Weston.
Thank you Dr. DeSimone and Charity for Champions for helping me realize my dreams.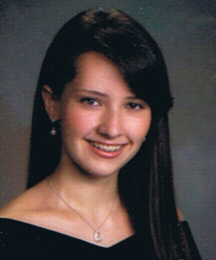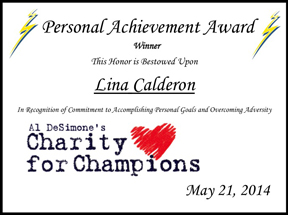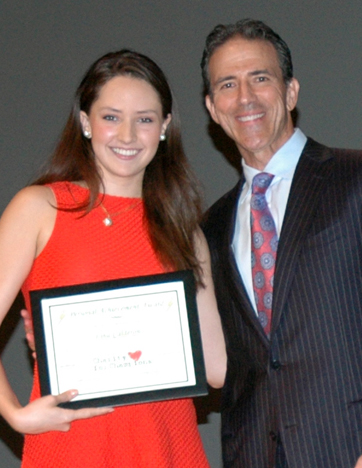 ---
Natassjia Ragbeer
Team Fellowship Award
In the upcoming years I'll be attending Florida State University and majoring in Biology with the hopes of eventually earning my Doctorates in Veterinary Medicine. Although I decided it would be best for me academically to not continue on with the recruiting process for lacrosse, I'm definitely not ready to give up playing. I plan on trying out for FSU's club team so I can continue playing the sport I love.
I'm more than grateful to have received the Team Fellowship Award because not only is it an amazing feeling to be recognized for something so important to me, but it also confirmed that I was fulfilling my duties as captain – and that's all I could ask for.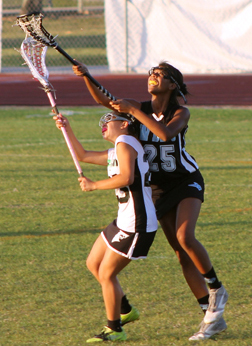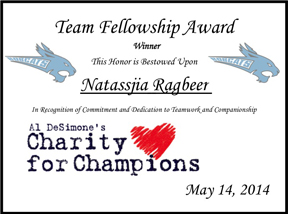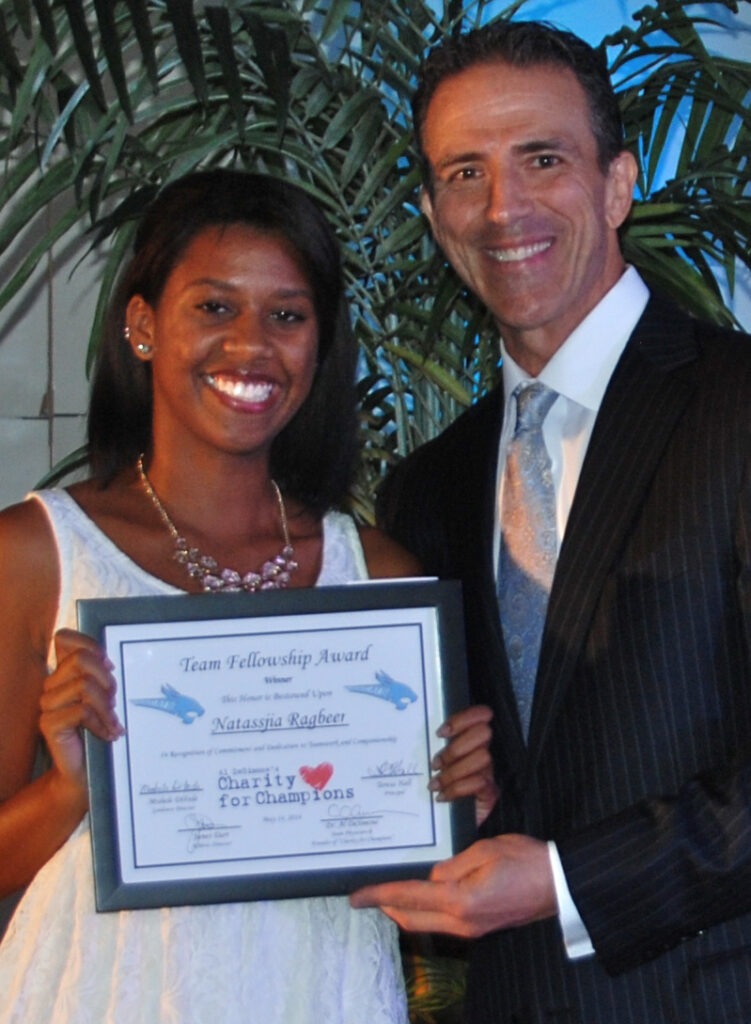 ---