Hannah Senecal
Goodwill Scholarship Winner
I am honored to receive the Goodwill Scholarship in recognition of constant goodwill demonstration through devotion and kindness. This scholarship means so much to me as I have worked diligently throughout all of high school with my charity organization, Florida Girls Giving Back. Spending two years as secretary and one year as vice president, I learned what it was like to give back to my community in a position of leadership. From building a home from the ground up with Habitat for Humanity to hosting our own fundraiser for Marjory Stoneman Douglas High School, I devoted my time and passion to every project that Florida Girls Giving Back pursued. While starting a new chapter in my life, I plan to begin a career in Nursing, and I will strive to give aid to those who are unable to afford the expenses of extremely needed medical care. I am thrilled to study Nursing and excel in many philanthropic endeavors at the University of Michigan in the fall!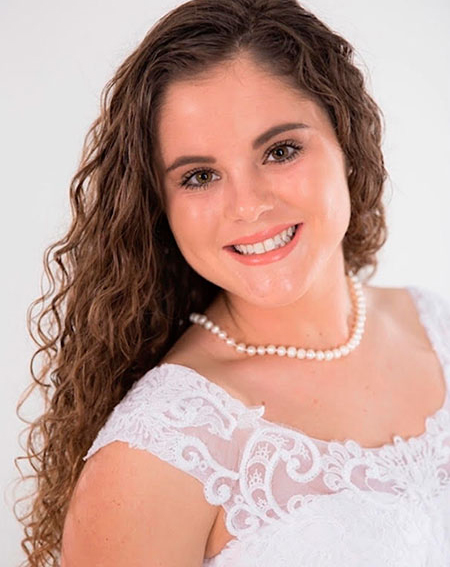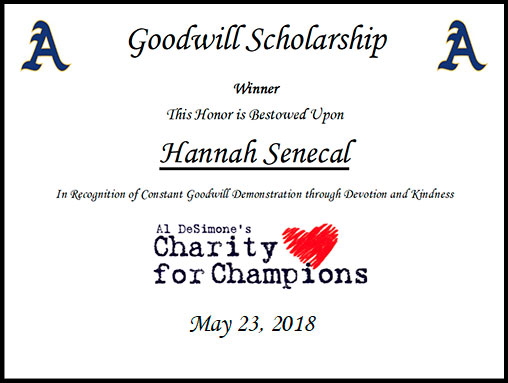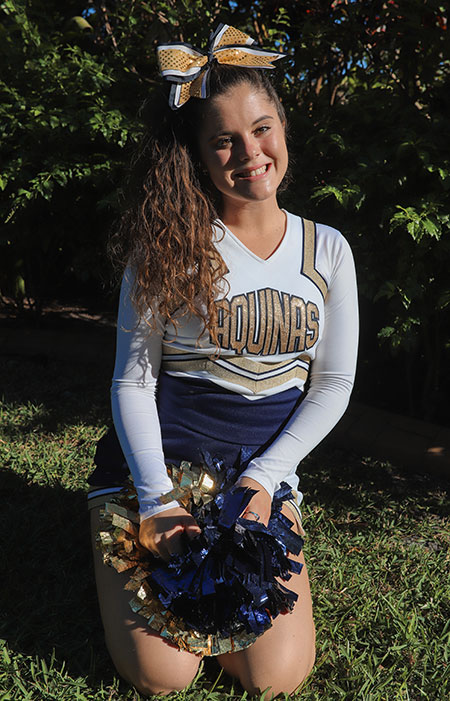 ---
Anabelle Agosto
Goodwill Scholarship Winner
I am so grateful for this recognition, and so humbled to be the recipient of the goodwill scholarship. I feel honored and hope to pay it forward as my next chapter in life begins. My future plans are to become an orthodontist and help others smile and feel confident. I would also like to start a nonprofit to help many who can't afford braces. Thank you again.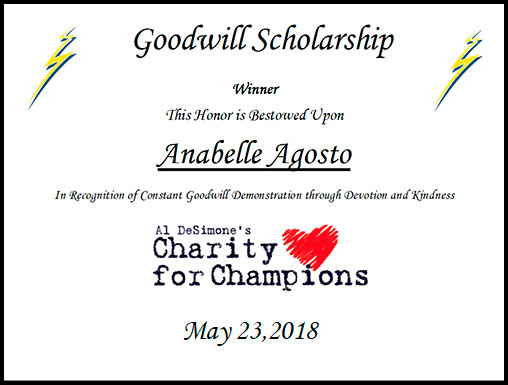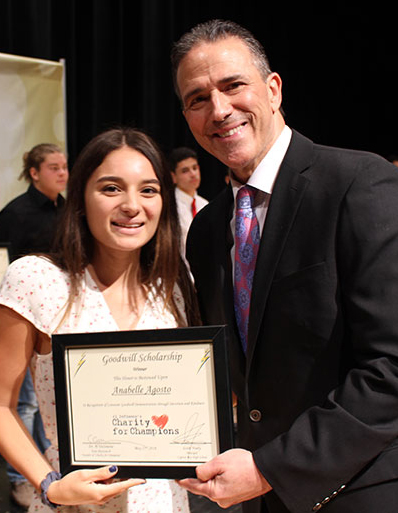 ---
Logan Shooster
Excellence Achievement Award
I am truly honored to receive this recognition from the Charity for Champions. I would like to thank Dr. DeSimone and his entire staff for this award and, more importantly, for always getting me back on the field, especially after my latest injury: partially tearing patellar tendons in both of my knees. I would also like to thank my parents, brothers, teammates, coaches, and teachers for getting me to the place where I am today by challenging me mentally, physically, and academically on a daily basis. True scholarship isn't the dollar value written on the blank line of a check, but rather the impact that you make on an individual's life each and every day. Dr. DeSimone has inspired me to follow in his footsteps and continue to change peoples' lives for the better one good deed at a time. Once again, thank you to the Charity for Champions for such a prestigious honor. I cannot wait to take what I have learned throughout this journey and transfer it over to Saturdays wearing purple and black at Amherst College. Roll Mammoths!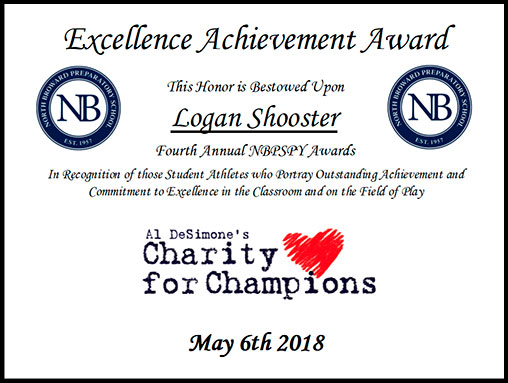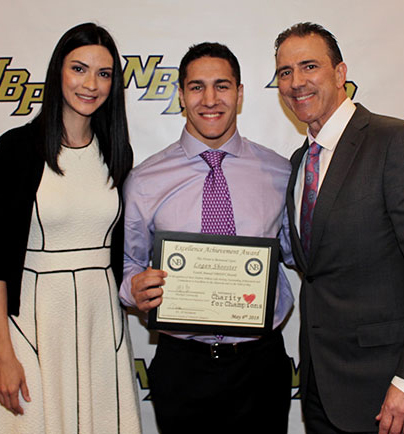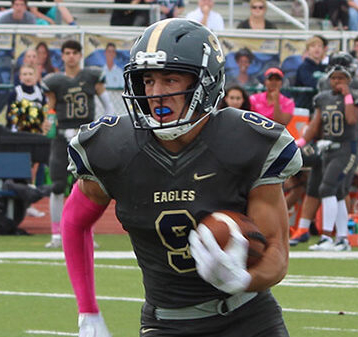 ---
Daniel Valencia
Personal Achievement Award
I am honored to be a recipient of the Personal Achievement Award from Dr. DeSimone and the Charity of Champions organization. This scholarship is very meaningful to me as it represents my motto in life "never give up". Hard work in academics has been my goal in education, but allowing myself to participate in Concert Band, Marching Band, Engineering clubs and volunteering through a diversity of programs and remarkable causes has taken me to define my character and future journey ahead. It has required from me a lot of dedication and effort but most importantly to work with others and be under the support of family, teachers, friends and a great community. I will be going to the University of Florida to pursue a career in the Engineering field. Once again, I am truly honored into receiving this award and I am excited to continue my journey to work hard in college.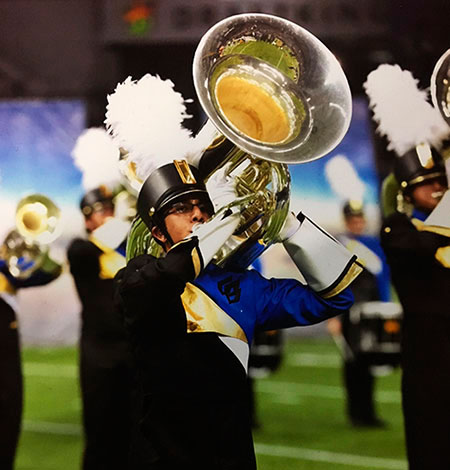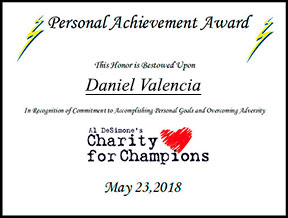 ---
Amelia McCrory
Team Fellowship Award Honorable Mention
Thank you so much for selecting me for the Charity for Champions Scholarship. Winning this scholarship is truly an honor, especially considering the tremendous achievements of my fellow applicants. Being selected as a Champion inspires me to live up to the ideals that Dr. DeSimone promotes, and to continue to strive to do my best in both athletics and academics as I transition into the next four years. This scholarship will help me pursue my goals as I attend the University of Virginia next fall. Out of state tuition is a tremendous burden and I am so grateful for these funds because they will help alleviate the stress of such a challenge. I plan to study marketing in the McIntire School of Commerce at the University of Virginia, and to focus my personal career path towards sports marketing. I hope to earn a position in the marketing branch of a professional sports team when I graduate from college.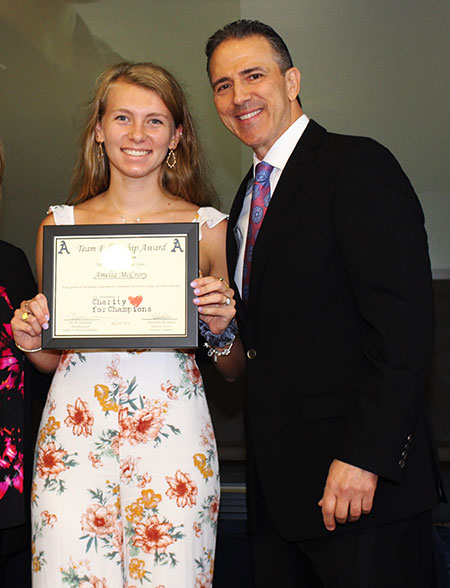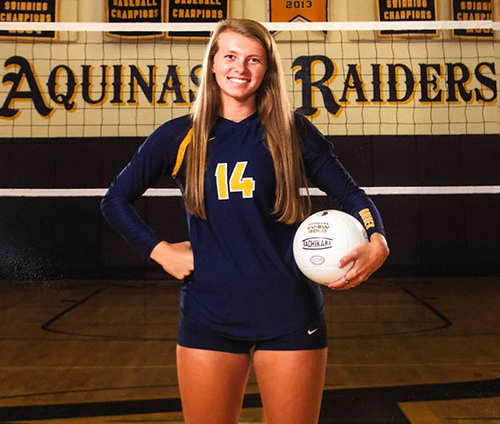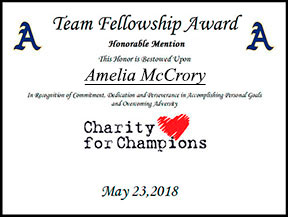 ---
Fernando Padron
Athletic Achievement Award Winner
I want to thank Dr. DeSimone for this scholarship award that will help me continue to pursue my dreams of earning a college degree. When in power it's good to empower others and that's just what Dr. DeSimone did. Thank you for this award and I promise to use it to better my future! I will be attending Florida State University as a first-generation student, and I will be studying to become a PA.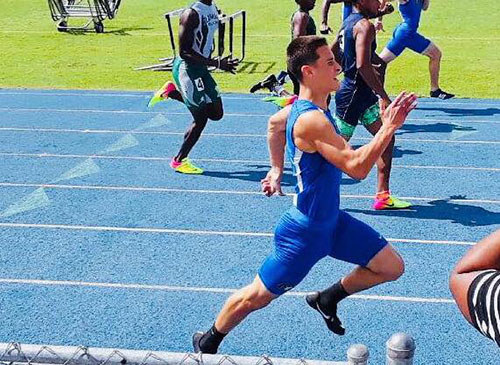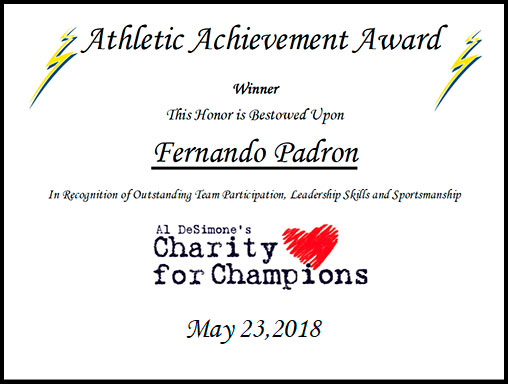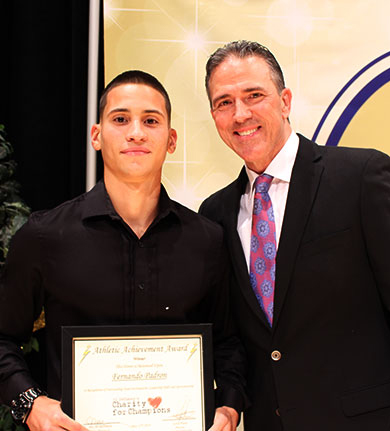 ---
Zahra Shivji
Artistic Achievement Award Winner
Thank you very much for honoring me with the Charity for Champions Artistic Achievement Award Scholarship. This fall I will be attending the Georgia Institute of Technology where I will double major in electrical engineering and economics. Additionally, I plan on continuing with my artistic pursuits throughout college and the rest of my life. At Georgia Tech I will participate in a variety of the intramural sports offered. The other award recipients and I are forever grateful to you and your team for your hard work and generosity. You are truly making a difference in the community!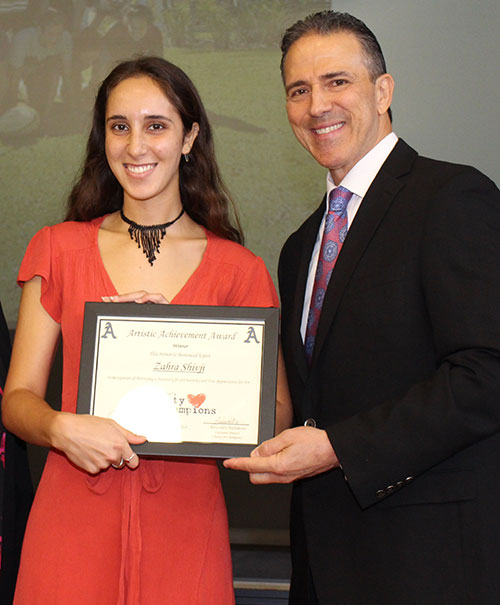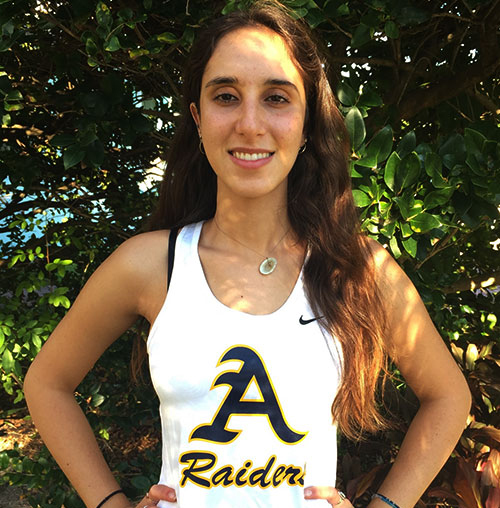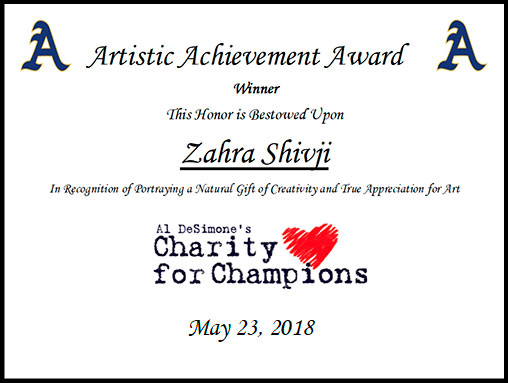 ---
Angelo Deveaux
Personal Achievement Award Winner
As a result of receiving this prestigious scholarship, some of the stress of having to find the funds to obtain my education has been lifted. The Charity for Champion scholarship will help me with achieving my goals on the collegiate level as well as help me in the future to become a successful businessman and one day my own successful business.  Again, thank you for your generosity.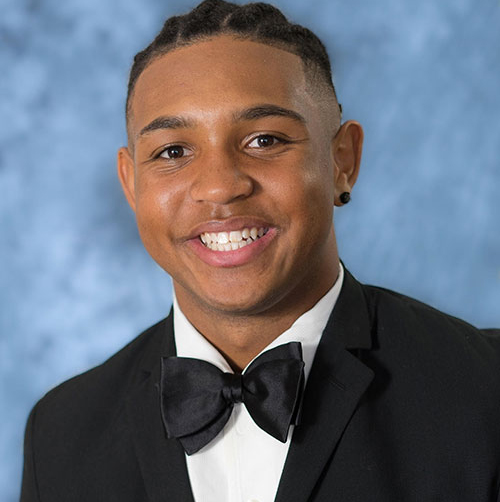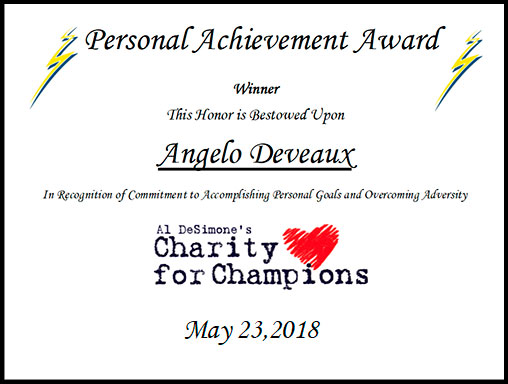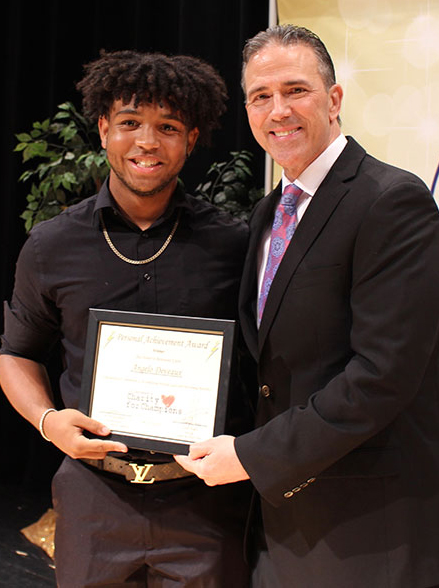 ---
Sabrina Castro
Athletic Achievement Award Winner
I would first like to sincerely thank Dr. DeSimone for bringing me closer to reaching my dreams with this amazing scholarship. With this in mind, I will continue my hard work to make sure that his contribution to my future will cause a ripple effect in the lives of others. I am attending Georgia Institute of Technology's College of Engineering in the fall. Although I do not know which branch of engineering to choose, I hope to specialize in renewable energy in an effort to decrease our impact on our environment while maintaining our high quality of life. I am also going to swim through Georgia Tech's intramural team in the pool Olympians have swam before me, which is another dream come true. Thank you again, Dr. DeSimone! You changed a life.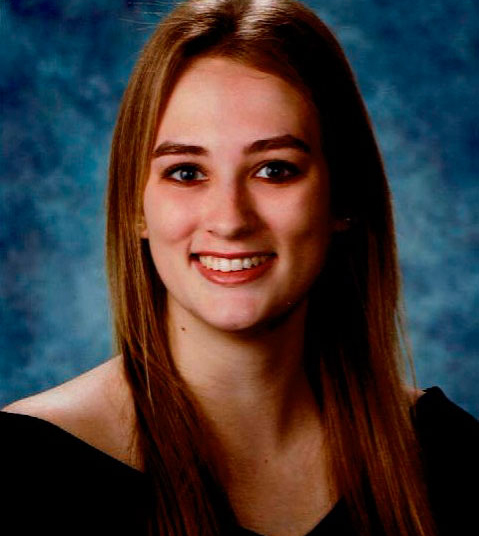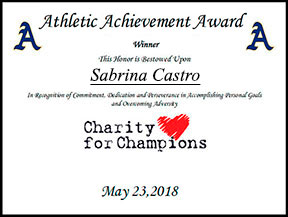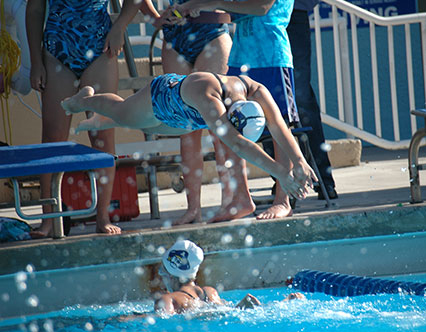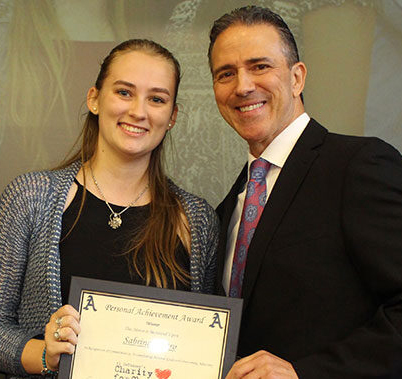 ---
William Masaro
Athletic Achievement Award Honorable Mention
First off, I would like to thank Dr. DeSimone and Mrs. DeSimone for awarding me the Athletic Achievement Award Honorable Mention. I am extremely honored to receive this award as recognition for my hard work both academically and in sports. I will be attending Florida State University in the summer of 2018, and I am going to major in mechanical engineering. At Florida State I plan to try out for the lacrosse team in hopes of becoming a starter within my first two years. Thank you so much for recognizing me with this amazing award and everything you do for the community and all the athletes.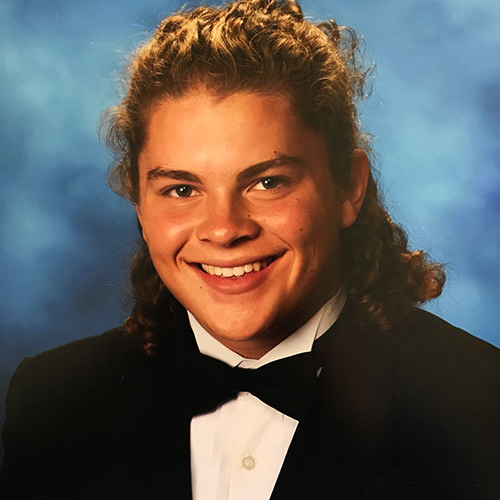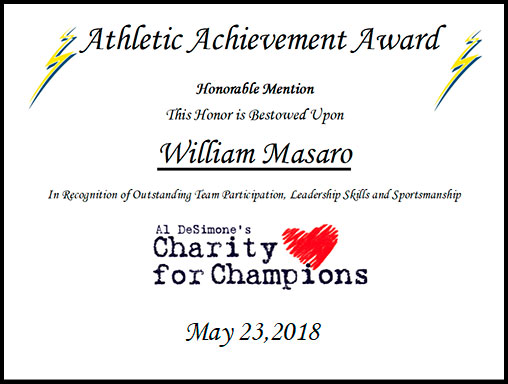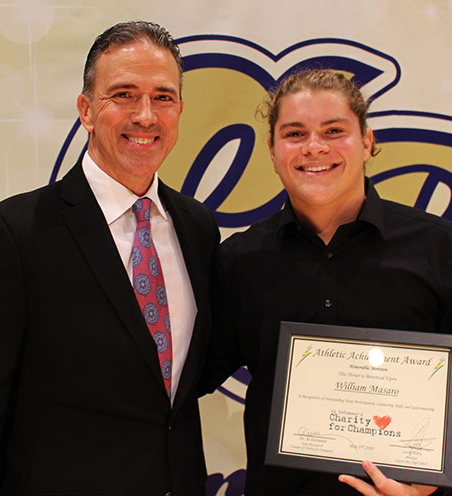 ---
Maria Estevez
Excellence Achievement Award
Next year, I'll be attending the University of Miami! I'll be entering as a Pre-Med student in the College of Nursing and Health Studies. Although I'm still exploring my options for the future, I'm hoping to use my path down medicine and work hands on with an organization such as Doctors Without Borders, providing aid to areas most affected with epidemic diseases. I'm planning on continuing my passions for volleyball and acting in school. To have had the honor of receiving the Excellence Achievement Award means the world to me. After working so hard  year after year in school and continuing my passion for volleyball, nothing feels greater than being rewarded for achievement in something you feel so passionate for. Thank you again Charity for Champions for this amazing award!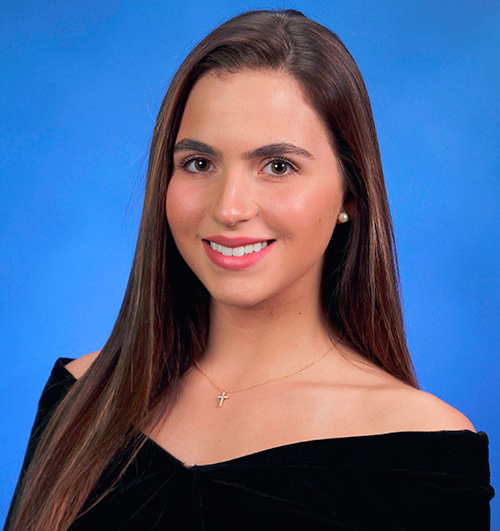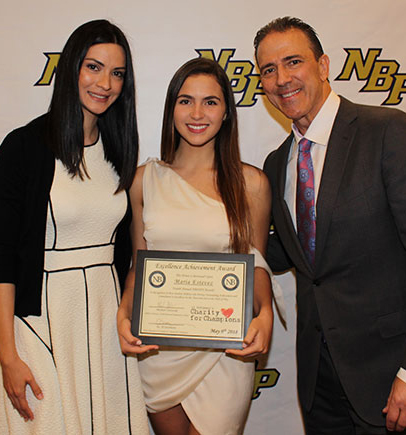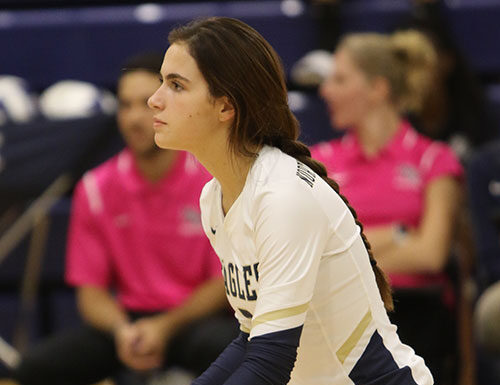 ---
Ernesto Herrero-Flores
Academic Achievement Award Winner
First of all, I want to thank Dr. Al DeSimone for giving me the opportunity to attend my dream school. The work that you put in to reward athletes for their accomplishments is incredible and I am grateful for that. I will be attending the University of Michigan at Ann Arbor to double major in Mechanical Engineering and Statistics. After I obtain my bachelor's degree, I plan on attending a top engineering school to get my Masters' degree. Soccer has meant a lot to me in my life and being rewarded for it in some shape or form means a lot to me. I hope one day I can be as successful as you have been and do the same thing, reward young athletes and help them chase their goals.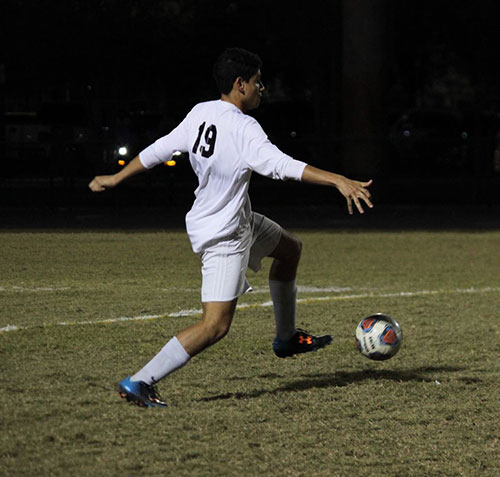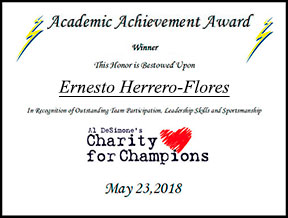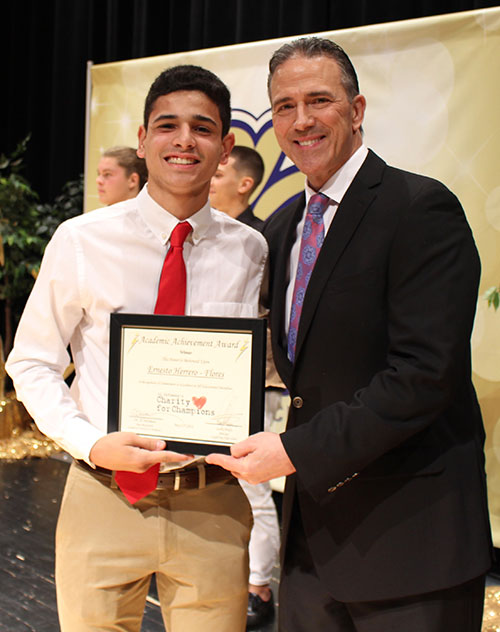 ---
Tyler Gottlieb
Personal Achievement Award Honorable Mention
I am so honored and thankful to have been awarded the Personal Achievement Merit Award.  It serves as a sense of fulfillment for all the hard work I have put in on the track, the cross country course, and in the classroom. To Dr. DeSimone and the entire team with Charity for Champions, I am so grateful and would like to say a heartfelt thank you. I will be attending the University of Florida, where I plan to study Business Management. I plan on running, albeit not for the varsity team, whether it is club, intramural, or just staying in shape, it is something I love and plan to continue.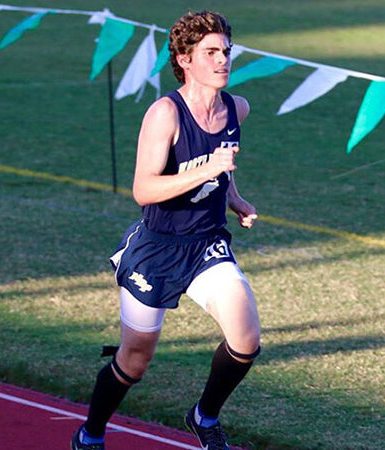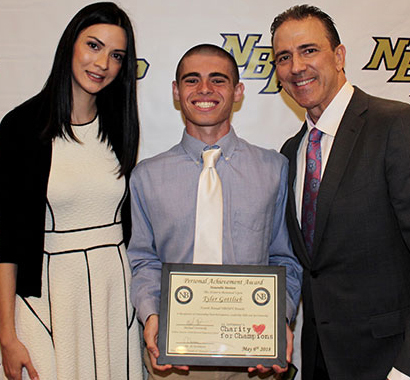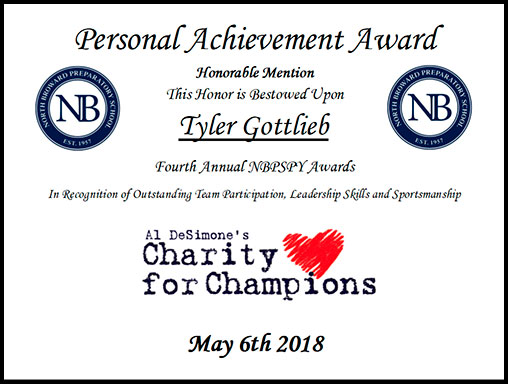 ---
Rachel Friedman
Personal Achievement Award Honorable Mention
Thank you Dr. DeSimone, Mrs. DeSimone, and everyone involved in the recipient selection process for awarding me with this scholarship; it means the world to me to have my efforts be recognized.  Throughout my four years in high school, I have worked extremely hard to be successful, and hearing my name be called for your scholarship was truly rewarding. This award made me realize that all of my late nights, hours of studying, and tons of homework were worth it, and I have you to thank for that. I plan on attending the University of Florida starting this summer, and I will be pursuing my passion  for journalism  there  in the College of Journalism and Communications. Thank you again for awarding me with this scholarship; I think I can speak on behalf of every recipient when I say that your generosity is truly amazing and we really appreciate it immensely.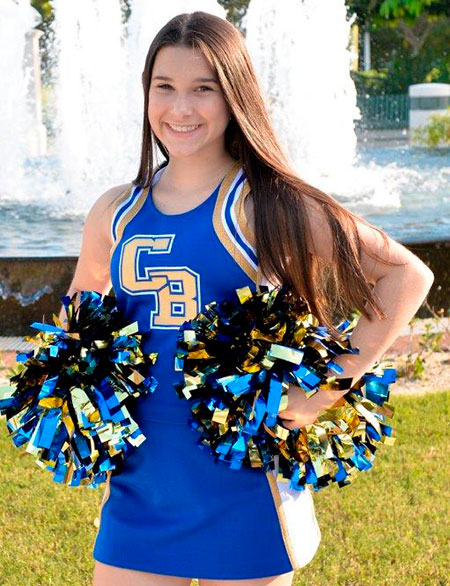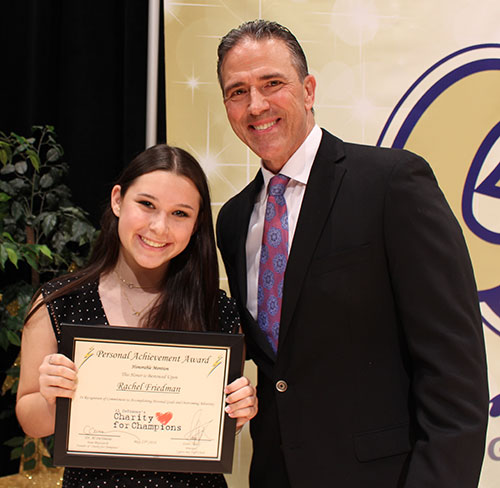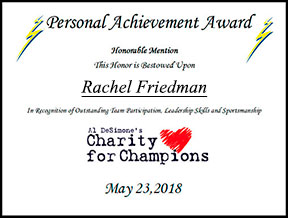 ---
Emilio Fernandez
Personal Achievement Award Honorable Mention
I will be attending the University of Central Florida starting this summer and I will be studying Mechanical Engineering. My plan for the future is to be a successful entrepreneur while I grow as a person and be able to find new ways to give back to my community and all who are in need. The Al DeSimone's Charity for Champions scholarship is a wonderful blessing I have the honor of receiving and is going to help me tremendously on my voyage to become the best person I can be. Thank you so much for this wonderful scholarship.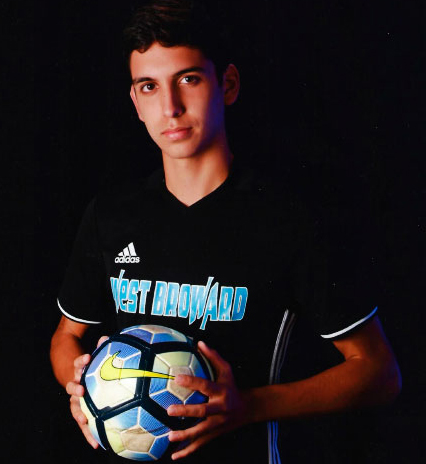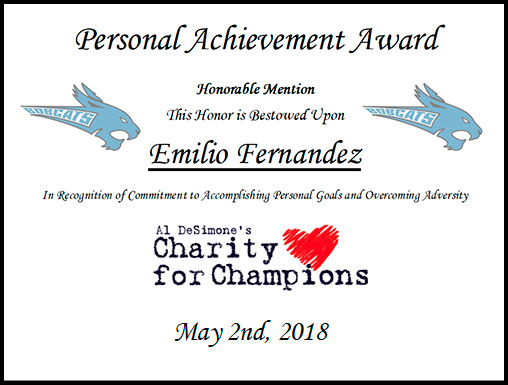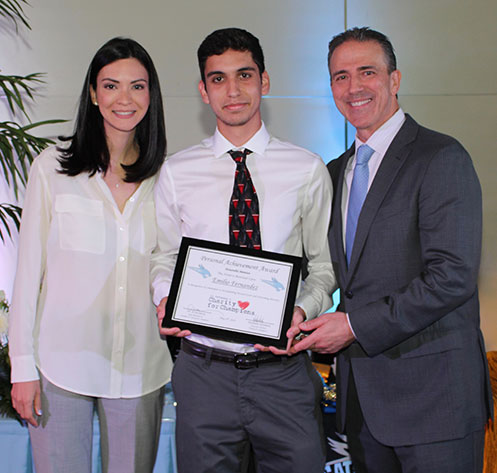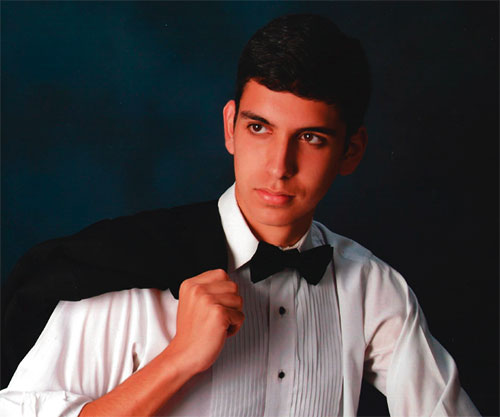 ---
Benjamin Paz
Most Improved Athlete Award Winner
First of all, I would like to let you know how thankful I am to be recognized by the Charity for Champions scholarship program. It is truly an honor to know that someone of your importance in your community believes in me enough to invest in my future. I gave it my all throughout the journey with all the hours spent in the classroom, in the gym and on the field. At the end of the journey, I never thought that I'd be rewarded for the hard-work I put in and I'm extremely blessed that I've been recognized for my efforts. My future plans are to major in Marketing with a concentration in Sports Management at the University of South Florida in their Business Honors Program. My dream is to one day become a Professional Sports Agent, and hopefully one day I can be successful enough so I can help others pursue their dreams just like you helped me pursue mine. Once again, thank you so much for selecting me for this award and helping me turn my dreams into reality.