Jean-Pierre Merlet
Athletic Achievement Award Winner
Meeting with Dr. DeSimone and his wife Sasha was fantastic, and gave me the opportunity to share with them all my hopes and dreams for my future. With great honor I am the recipient of the Champions Scholarship, which will allow me to contribute more towards my Tuition at University of Charleston in West Virginia; pursuing a degree in Sports Medicine specializing as a Physical Therapist and my inspiration came as a matter a fact from attending Dr. DeSimone's Office during a sports injury I had and their service and professionalism inspired me to serve and help others. My goal in the future is to reciprocate the same to others since I truly believe in giving and serving others as I was taught by my mother throughout my life. Thank you again Dr. De Simone and Family; for the great opportunity and looking forward to meet you again in the near future with an update of my life.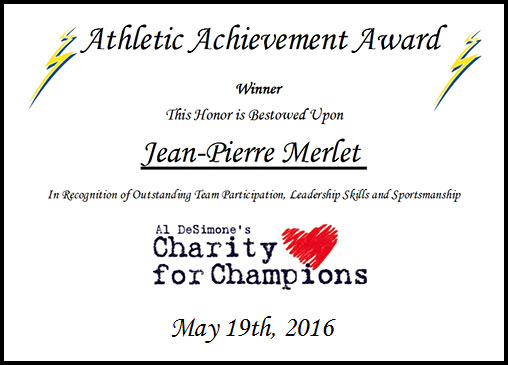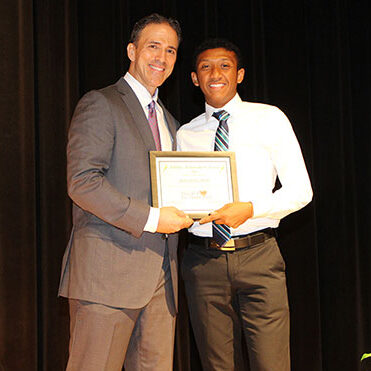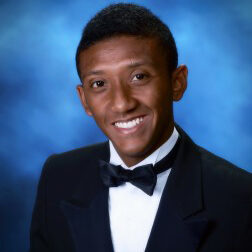 ---
Samanta Arenas
Academic Achievement Award Honorable Mention
Thank you very much for this award. I am extremely grateful and honored to have received such a scholarship. I will be attending Cornell University in the College of Arts and Sciences as a Biological Sciences major with a concentration in Neurobiology and Behavior. With this degree, I hope to pursue a career in medicine where I can later become a Neurologist. With the long path ahead of me of schooling and studies, I know very well the financial aspect on myself and my family will not be an easy challenge to overcome. This scholarship means a tremendous amount to me and my family because it will be a great contribution and help to the expenses I will need to cover in order to continue my studies. It also is significant to me such that it proves how through hard work and dedication, some form of greatness or happiness will come in one's life. Thank you for helping me in my journey in pursuing interests in my studies.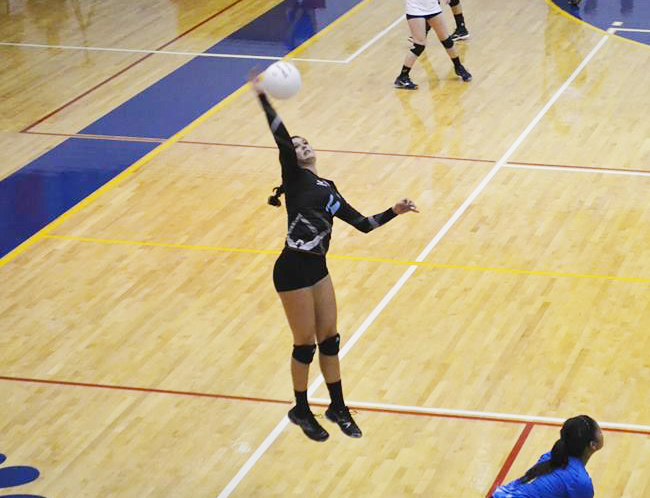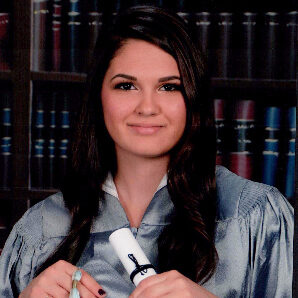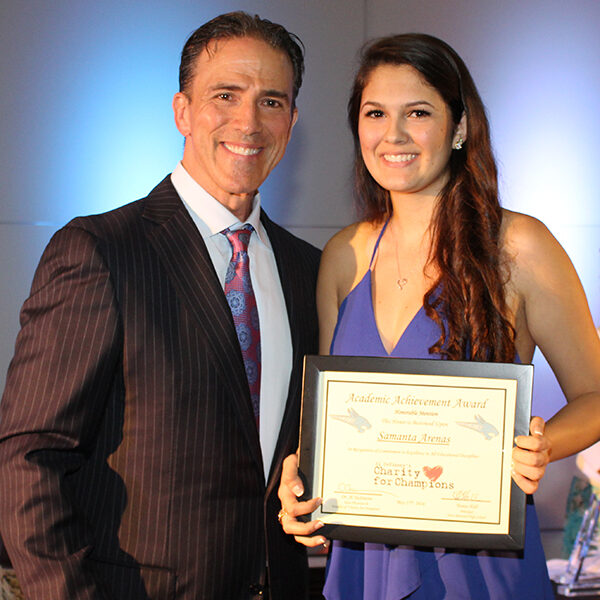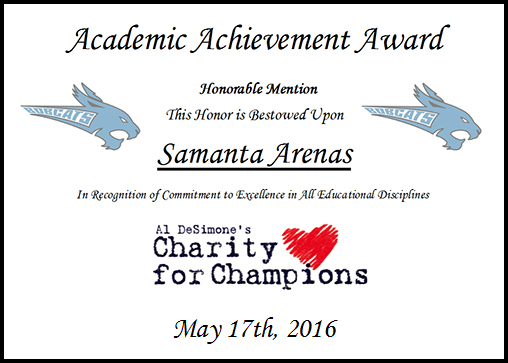 ---
Brett Kaiser
Team Fellowship Award Honorable Mention
Dear Dr. D,
I wish to thank your organization for awarding me a Charity for Champions scholarship for 2016. I am appreciative of this honor and for being recognized as a member of our hometown community who has the courage and determination to be my best and isn't afraid to risk failure, knowing that setbacks are lessons to be learned from. I am also grateful for having had the opportunity to meet you and spend time together over the past four years as a member of the CBHS football team. I will be attending the University of Florida this fall and am excited to apply the disciplines I learned "on the field" – determination, commitment, perseverance, solid work ethic and respect – as I pursue an education in the areas of business and innovation. Kindest Regards.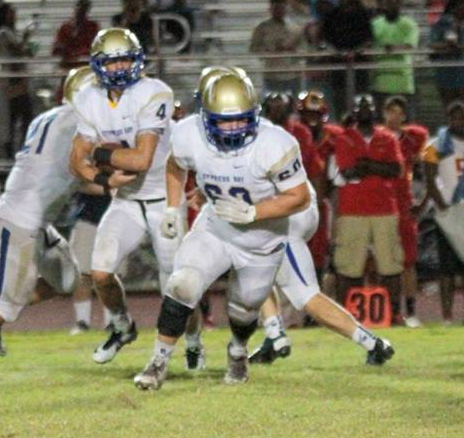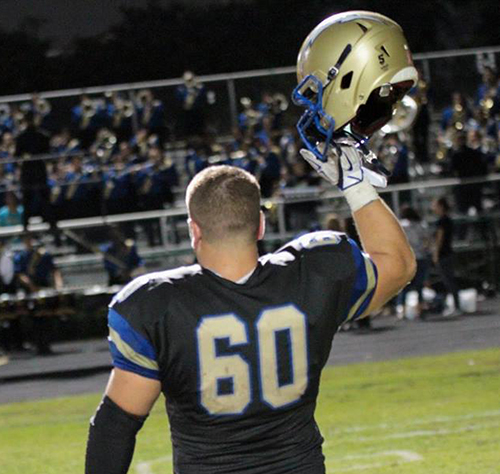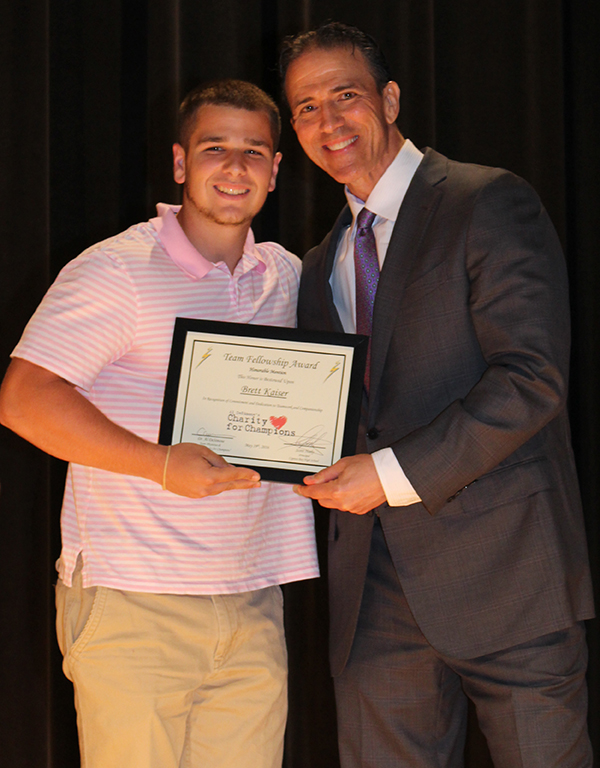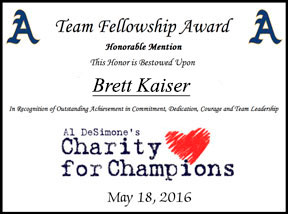 ---
Ji Pak  
Academic Achievement Award Winner
My future plans are to double major in Neuroscience and Computer science at Johns Hopkins University. With these two majors I plan on going into the field of neuroproesthetics and find a way to make them more readily available for the masses. This scholarship is an aid for me to achieve these goals since it will help cover some of the financial costs of schooling. After undergraduate school I plan on attending medical school and earning my medical degree.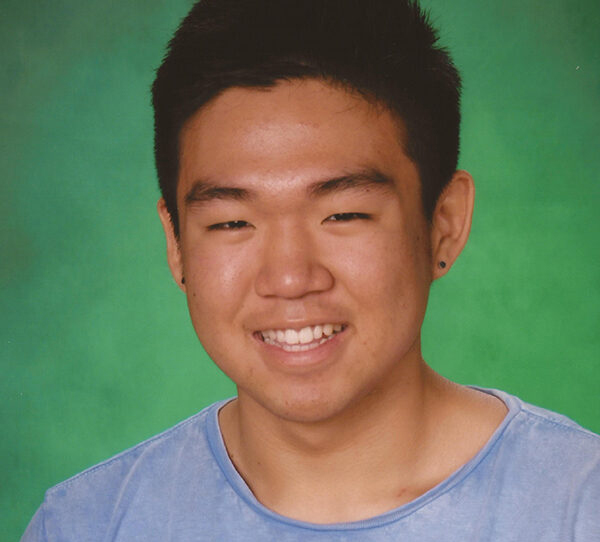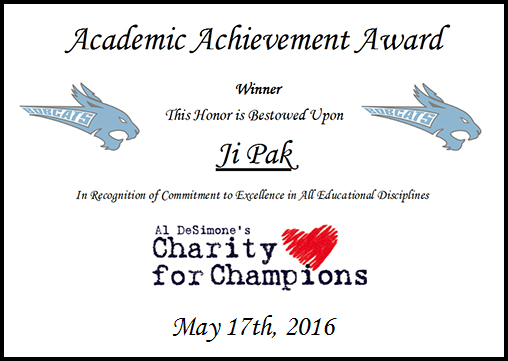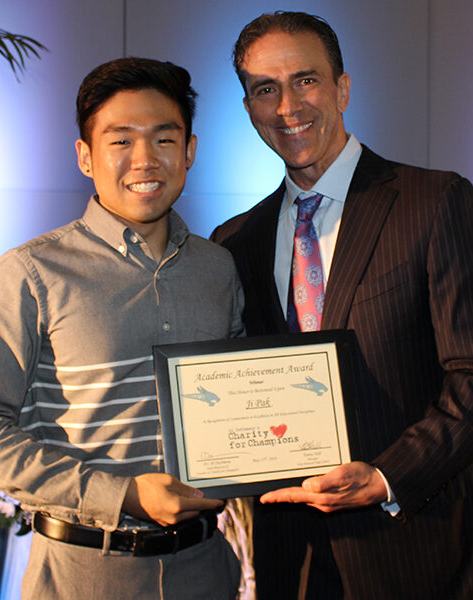 ---
Annika Ramnath
Academic Achievement Award Winner
Dear Dr. DeSimone and Sasha DeSimone,
Thank you so much for honoring me with this scholarship.  Swimming has played such a tremendous role in my life, teaching me responsibility, time management, and discipline.  Had it not been for the time confusing nature of this support (ironic as it seems), I would not be half as successful as I am today.  I plan on continuing my athletic endeavors at the University of Florida this year by joining the club swim team, as well as pursuing a BA/MA degree in Political Science and Economics before (hopefully) attending law school.  So every penny is helpful, and my family and I are eternally grateful for your assistance.  Thank you!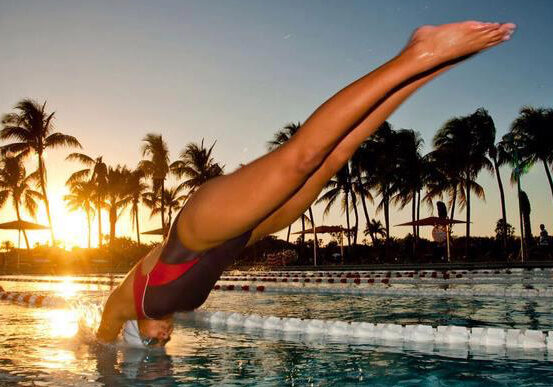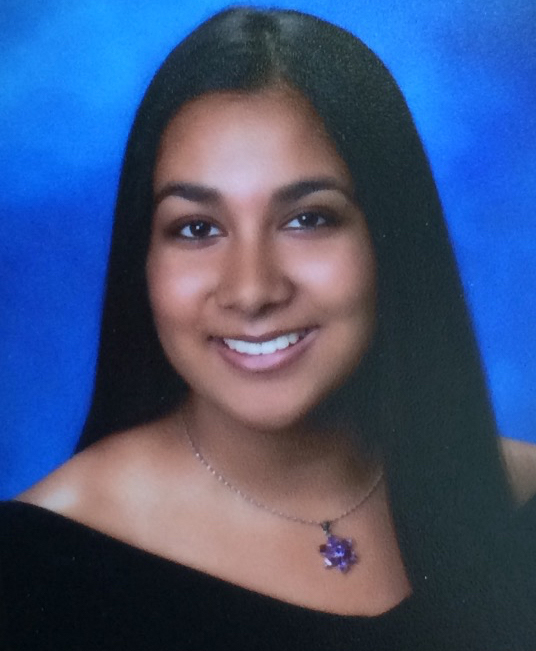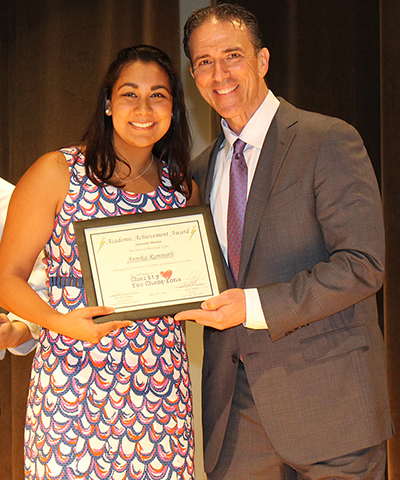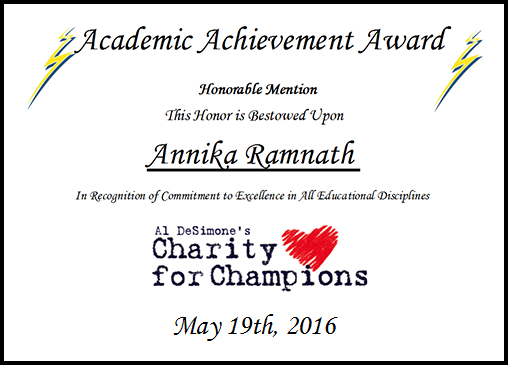 ---
Drew Davis
Goodwill Scholarship Award Winner
I would like to begin by thanking the Charity for Champions foundations foundation for their immense generosity to myself and all other scholarship recipients. I am currently enrolled at the University of Florida, where I plan to major in Construction Management. I am so excited to have received this scholarship, it is truly a great accomplishment. After all the hard work I have put in throughout my high school career it feels like a blessing to be recognized for my efforts. I would like to once again show my gratitude to the Charity for Champions for this great honor.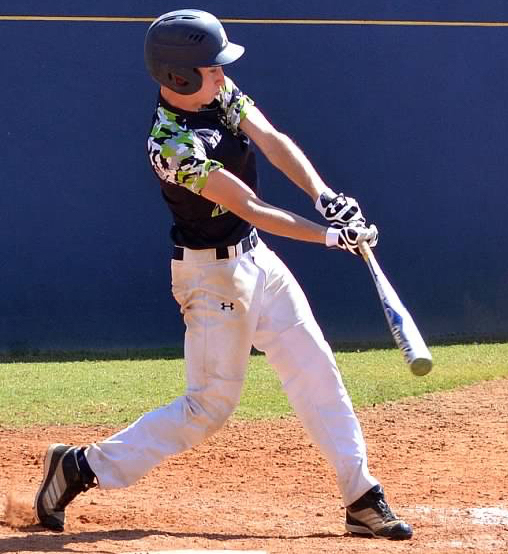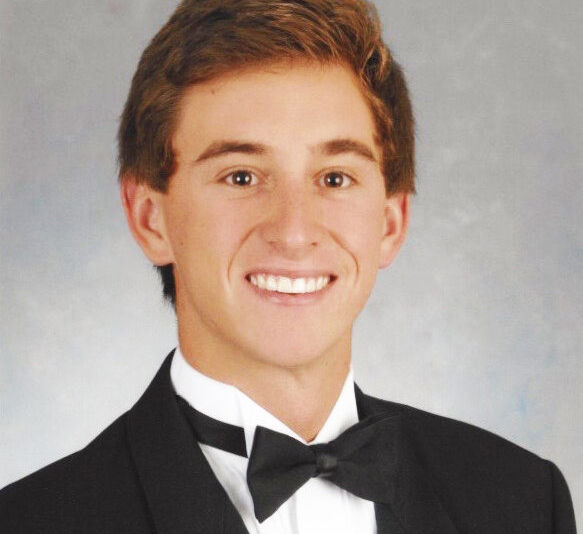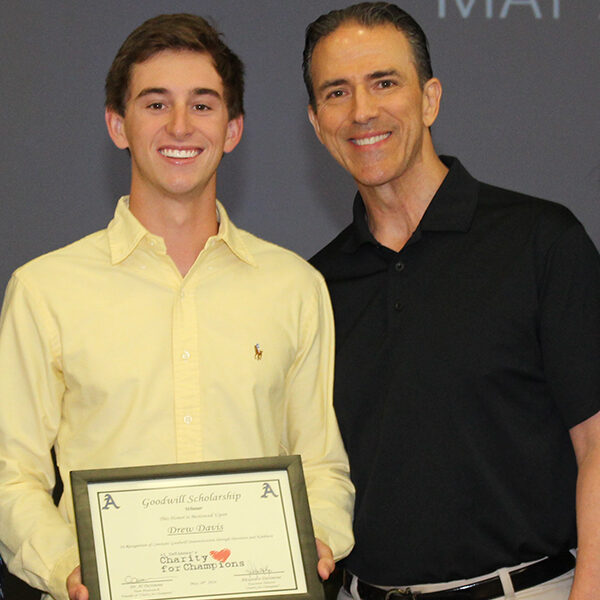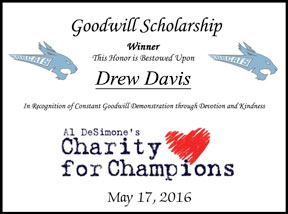 ---
Blake Meyerson
Personal Achievement Award Winner
I just wanted to let you know how humbled I am to have been recognized by your scholarship program. After all the long hours I spent in the classroom, on the field, and pursuing other interests, it is an honor to have received praise for my achievements. I pushed myself in school and on the field because I wanted to succeed in those two aspects of my life. But I never imagined that, one day, somebody would reward me at the end of that journey. It isn't the spotlight or the recognition of my peers that felt so fantastic. Rather, I feel blessed that people of your stature were impressed and moved by my actions. It tells me that I must be doing something right. As for the future, I intend to double major in Finance and Mathematics at the University of Miami. My dream is to one day obtain enough financial security so that I can pursue research endeavors in the field of medicine. I believe that utilizing statistical techniques as it pertains to medicine may equip its practitioners with a better understanding of their respective fields of study. And, maybe one day, I can give back to my community the same way you give to yours. I will try my absolute best to put myself in a position to do so. Thanks for everything.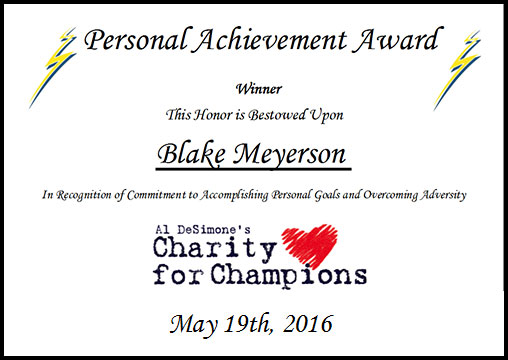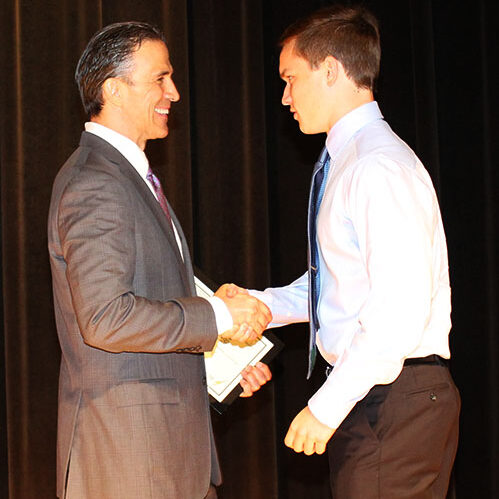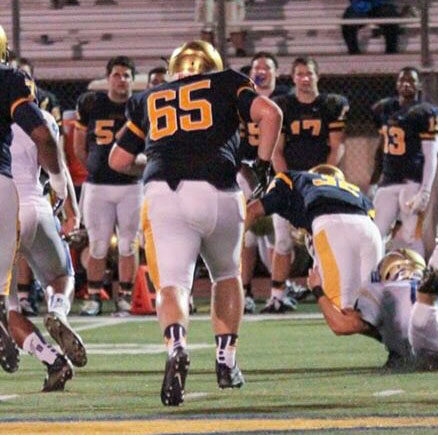 ---
Savannah E. Buckley
Personal Achievement Award Winner
Dear Dr. DeSimone, I am truly honored to be a recipient of the Personal Achievement Award. Being recognized for your hard work and dedication gives me the encouragement to continue my dream of becoming a Physical Therapist. After you performed surgery on my mother's knee and shoulder, I accompanied her to her physical therapy across from your office. That is where I became so inspired by the work your physical therapists provided. Getting people back to feeling well and functioning at their best abilities is what I would like to provide others. Watching people regain their quality of life from physical therapy is the most rewarding career I could imagine. I am looking forward to starting college this Fall 2016 at Broward College and hopefully finish my education at Nova Southeastern University. This is an exciting time for me and thanks to you and your organization you have helped me strive to do my best and accomplish my dreams and ambitions.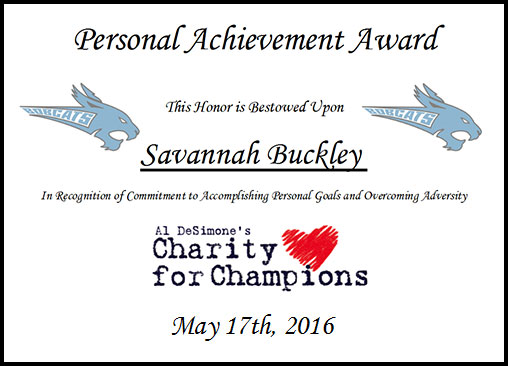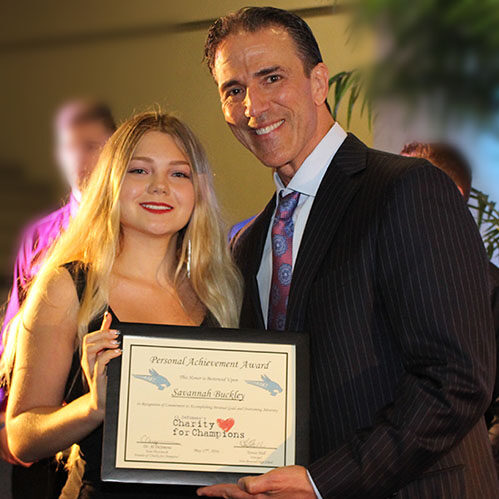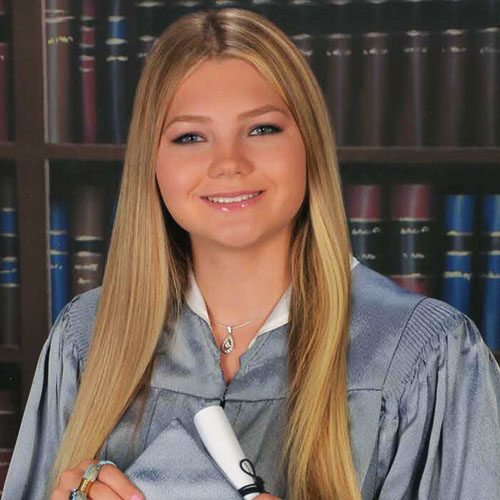 ---
Alemy Barreto
Extraordinary Community Service Award Winner
Dear Mr. and Mrs. DeSimone, Because of my environmental fervor, Marist College was brought up with great attention. I will continue my dream of swimming competitively in college. When I am finished with college, my goal is to work as a Water Resources Engineer. I am extremely grateful of receiving this scholarship as I will be using it towards my textbooks. This scholarship has helped my parents and I financially especially because the university I will be attending is over 40K a year. I thank Dr. DeSimone for giving me this opportunity and for considering me as the winner of the "Extraordinary Community Service Award."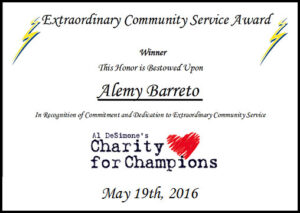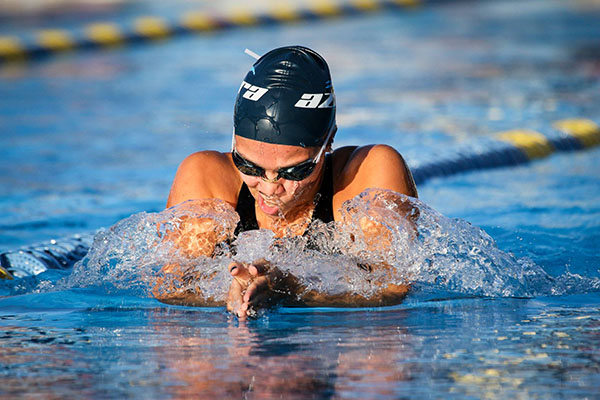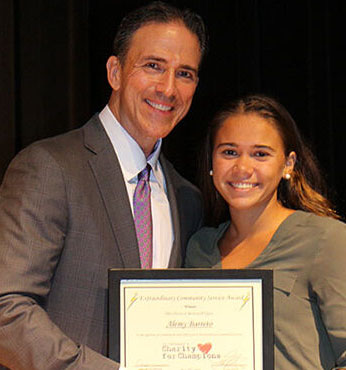 ---
Katherine Thais Gonzalez
Goodwill Scholarship Award Winner
The wonderful work of Dr. Al DeSimone and Mrs. DeSimone will continue to inspire me to not just work hard for myself and my family but also to give back to my community. I am very grateful and proud to have received this scholarship.  I have been playing softball all my life and it has had a tremendous impact on my character and work ethic. I believe this work ethic translated to the classroom and pushed me to challenge myself academically. I will be attending the University of Michigan this fall, where I will continue to play softball. I am excited to study with students from all around the world at the renown Ross School of Business.  While my career path is still undecided, I aspire to find new ways to reach out and help others, just as Dr. Al DeSimone and Mrs. DeSimone have done for me.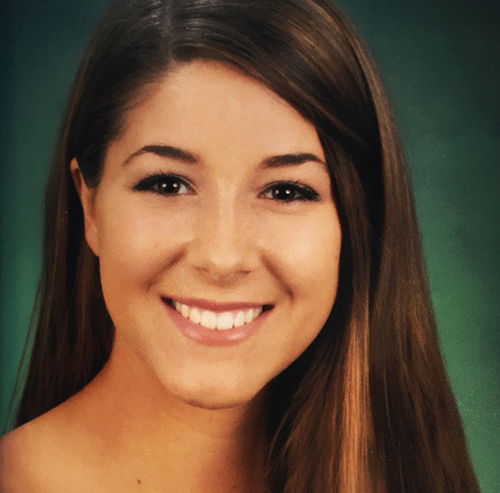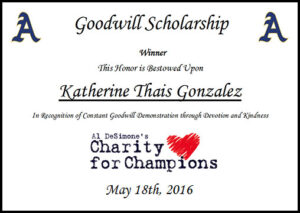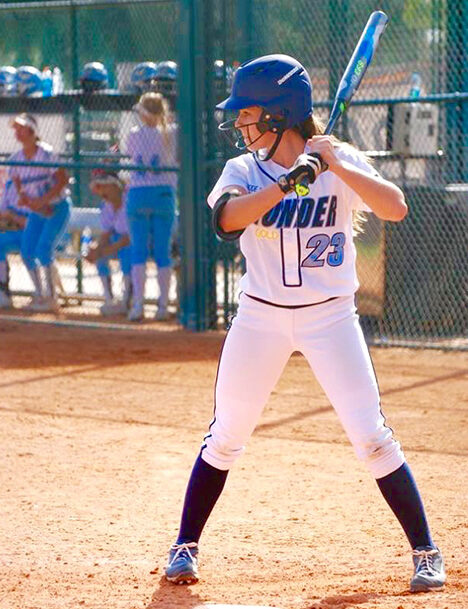 ---
Samuel LaNeve
Goodwill Scholarship Award Honorable Mention
This scholarship means that I get the opportunity to pay for more of my classes and credits while balancing athletics and extracurriculars. I plan on getting my degree in Business Administration with a major in management and afterwards I plan on attending Medical School to become a physical therapist. This money will help provide for the necessities of college life will balancing out a very full plate.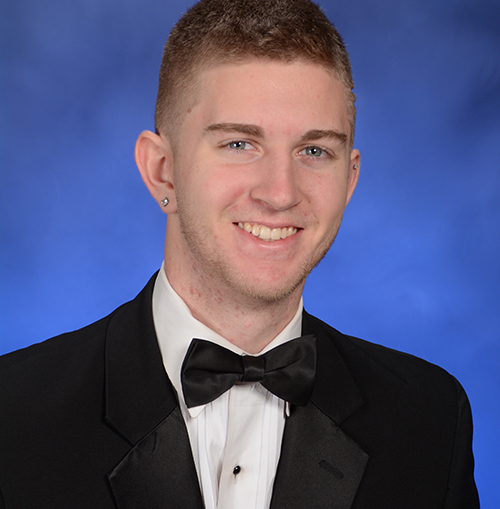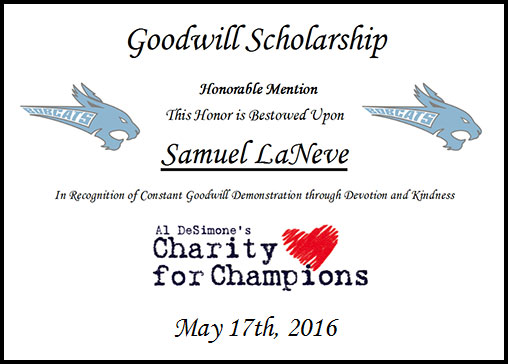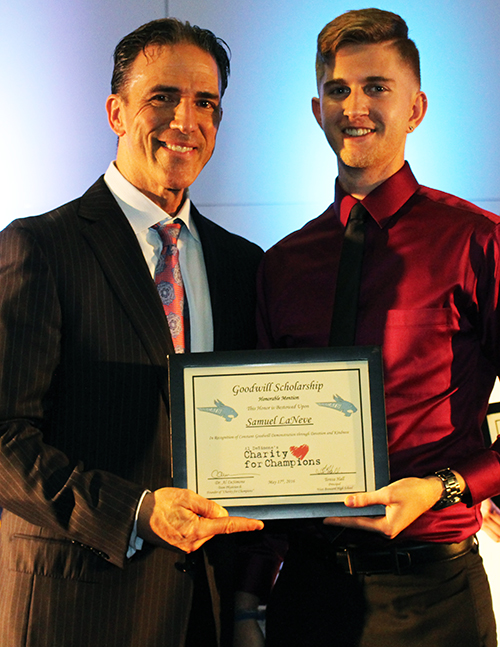 ---
Stender Von Oehsen
Excellence Achievement Award
I have played baseball since the age of 5, and gaining discipline has been my biggest takeaway from the game. That discipline helped me focus in the classroom throughout high school, and motivated me to be the best student I could be.  This award means a lot to me, as it recognizes both my athletic and academic accomplishments that I worked so hard to achieve. It was an honor to receive the Charity for Champions Excellence Achievement Award, and I am excited to continue my academic pursuits this fall at Northwestern University to study political science.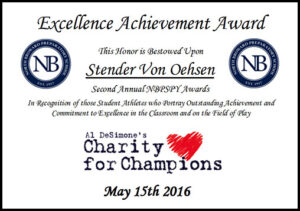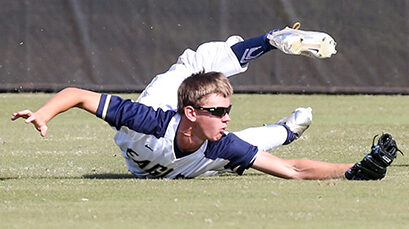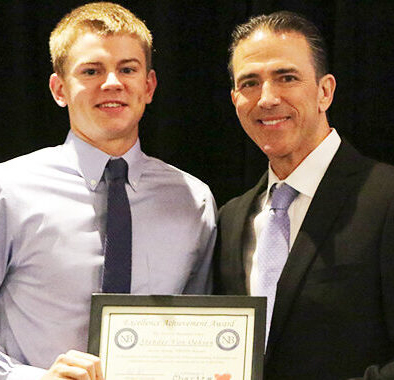 ---
Claventz Louima
Athletic Achievement Award
I want to thank Mr & Mrs DeSimone for awarding me this scholarship. When I heard my name announced that I had received the Athletic achievement Award Scholarship I was so excited because to me this was more than just a scholarship this is gonna help me and my family also to help to continue playing the game I love at the college level. I mean they could've picked anybody that they wanted and they chose me. I am forever thankful to both Mr & Mrs DeSimone. Being awarded the Athletic achievement Award Scholarship meant that I was more than just a football player I got the award because I'm a great teammate I'm a good person never even try to do bad things that can jeopardize my life I always try and do my best in everything I do and winning this scholarship proves that I have a lot more potential that I think I do I have goals and with the help of the scholarship I will be able to achieve them. Once again thank you Mr & Mrs. DeSimone for helping with my education financially now I go and get my degree. "I can do all things through Christ who strengthens me."­ Philippians 4:13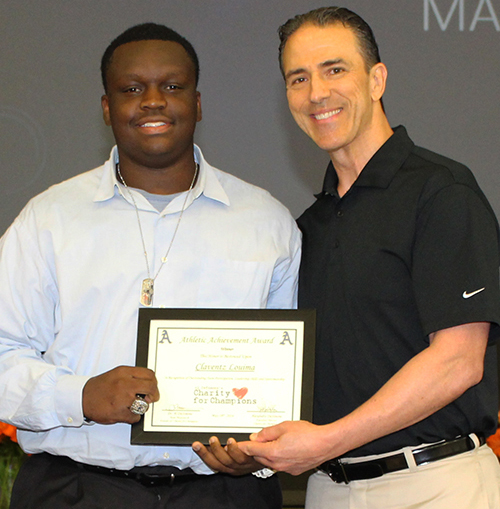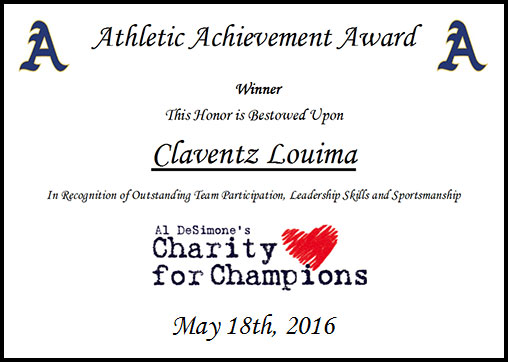 ---
Danielle Molloy
Excellence Achievement Award Honorable Mention
I cannot express how grateful I am to have received this scholarship from Dr. DeSimone's "Charity of Champions". Athletics and academics have always been a huge part of my life, and I was fortunate enough to be able to play Varsity level basketball throughout high school. I am currently studying at the University of Florida, pursuing a major in Biology and a minor in Nutritional Sciences. I plan to continue my education to achieve my career goal of being a Physicians Assistant. This scholarship serves not only as a financial help, but also a motivation to achieve my goals and continue to help those around me. Thank you so much for this recognition and scholarship, I cannot wait to continue my hard work as I pursue my education and career in the future.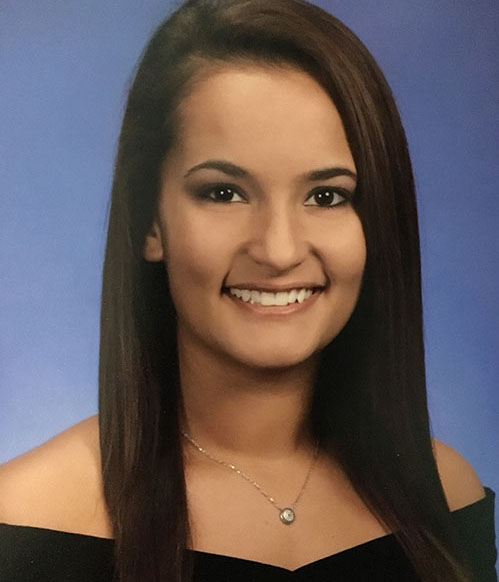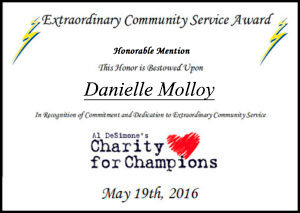 ---
Nicole De Brigard
Extraordinary Community Service Award Winner
Dear Charity for Champions, It is with great honor that I send you all my regards with extreme gratitude and appreciation. I take this scholarship not for the monetary value it holds but for the investment it is within my future. I am currently in the process of completing my first semester for the summer at the University of Florida. I have been accepted among a select few to be a student of the University of Florida Honors Program. I plan to double major in Political Science and Criminology to pursue my life­long dream of being a lawyer. I also plan to become greatly involved within my school community through many clubs and societies, one of the most important one being the Service Scholars program "for the Gator good." Once again, I am beyond thankful to be a Charity for Champion Scholar and I will fulfill this title with pride, honor, and integrity.