Kaylee Jordan
Extraordinary Community Service Award Honorable Mention
I am honored to be the recipient of the Extraordinary Community Service Award Honorable Mention from the Charity for Champions Organization. I am attending Auburn University to continue my academic career with a major in Agricultural Business and Economics. With this degree I hope to help small farming businesses grow and one day open an agricultural business of my own. I'm so excited to get involved with Auburn University's extracurriculars and make a difference in the community! There are already so many clubs and fundraising programs I wish to be part of and I cannot wait to get to work. I am so grateful that Dr. DeSimone and his staff saw something in me and are helping me achieve my degree and make a difference at Auburn. War Eagle! And thank you so much for this award.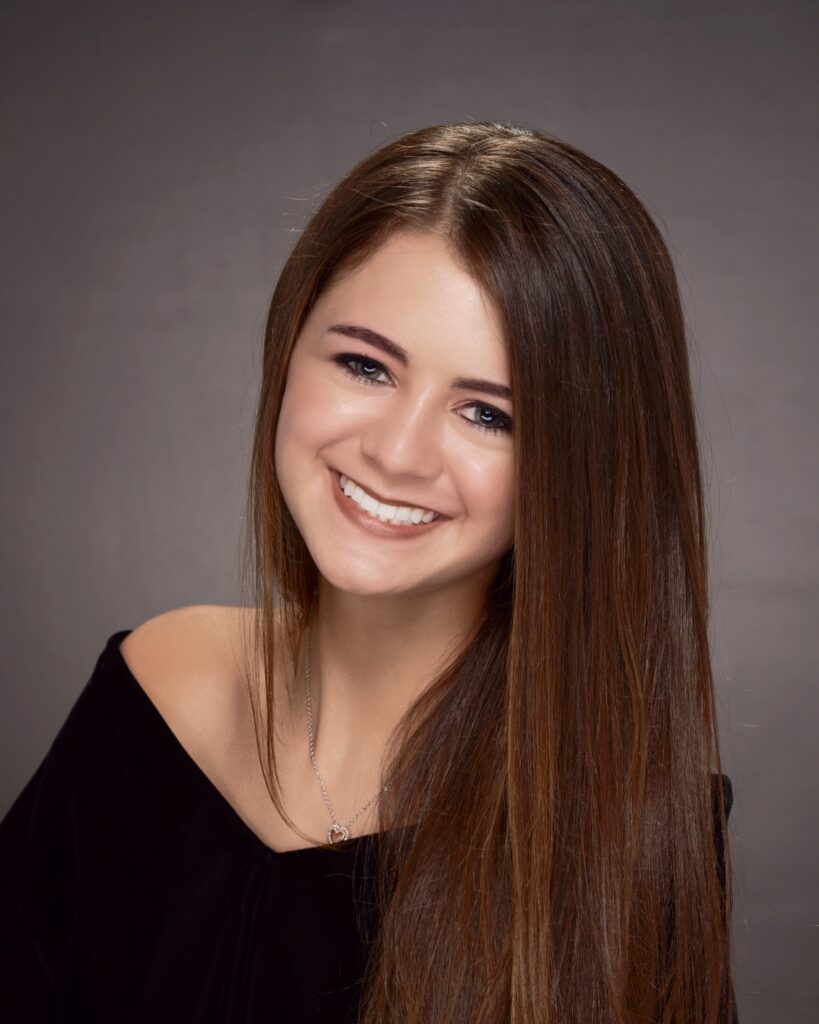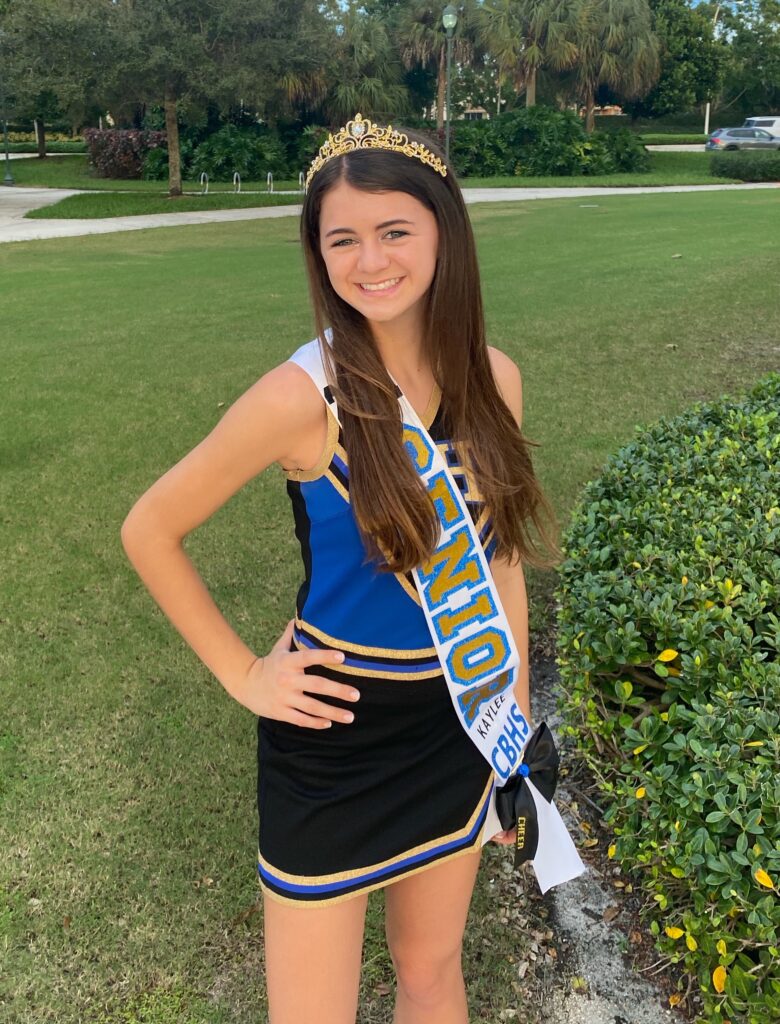 ---
Dylan Lessem
Academic Achievement Award Winner
I am enrolled at the University of Florida majoring in Business Administration with the hope of either double majoring or specializing in sports management. For as long as I can remember, sports has had a huge influence on my life, and I am eager to continue learning and implementing my knowledge and passion for sports in the future. While I have always known that I wanted sports to be incorporated into my daily life, the movie Jerry Maguire confirmed my dream of becoming a sports agent. With that in mind, I plan on attending law school after 4 years of undergraduate school at the University of Florida. With the scholarship, I will have the opportunity to take some weight off both mine and my parents' shoulders as I work hard to one day attend graduate school. Not only will I eventually be able to pursue my dreams in school, but I can also enhance my knowledge in the sports agency work field by gaining more experience and learning new perspectives.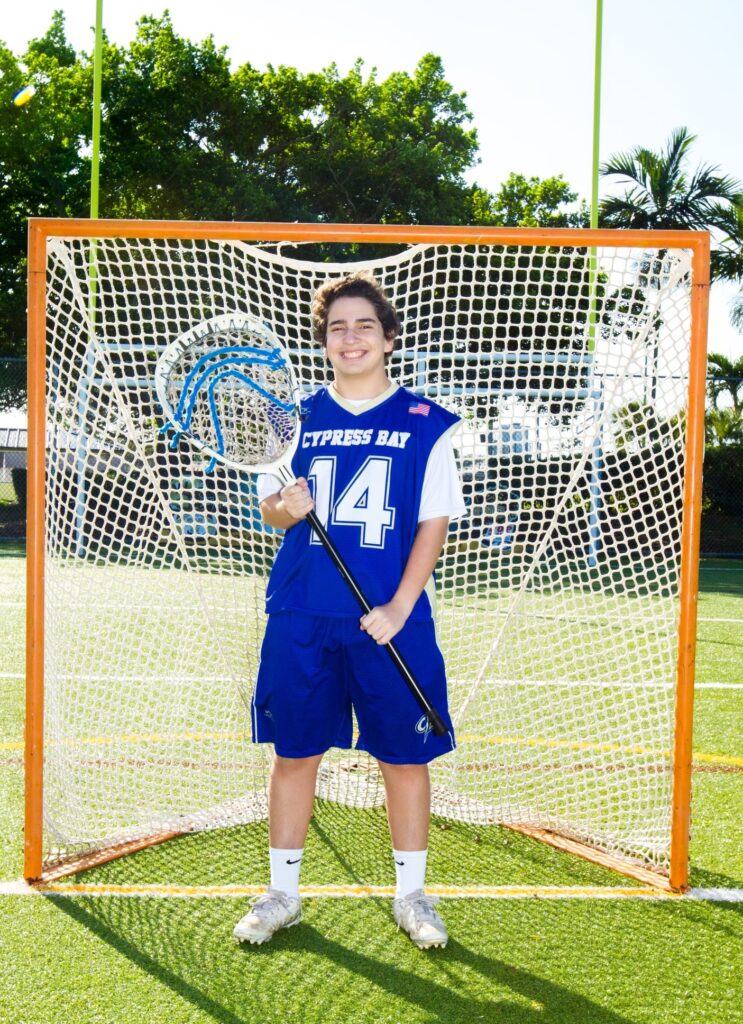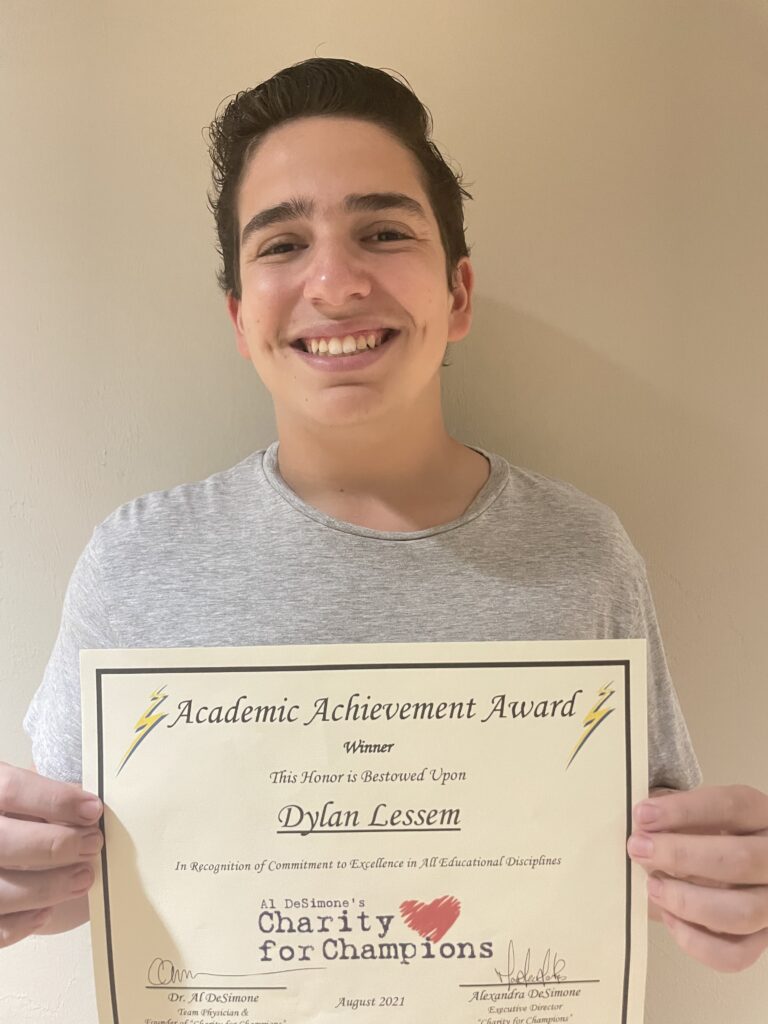 ---
Julia Van Arsdale
Medical Interest Award Winner
I am currently a freshman at Florida State University. My intended major is exercise science with a minor in nutrition. My future plans include attending physical therapy school after I graduate. In the future, I intend on owning and running a geriatric physical therapy office in south Florida. Winning a Charity for Champion Scholarship means that I am able to remain active in my passions while in college. This semester I was able to join extracurricular activities such as intramural volleyball and club softball. I am able to continue to play the sports I love because of Charity for Champions and I am extremely grateful!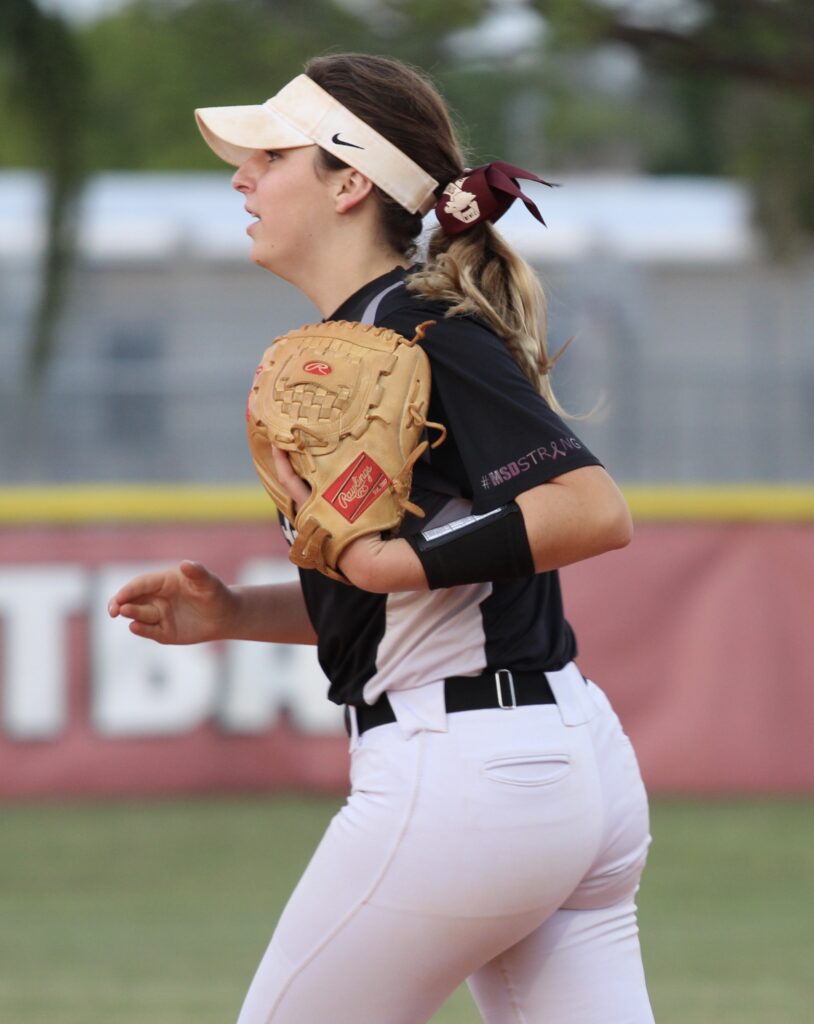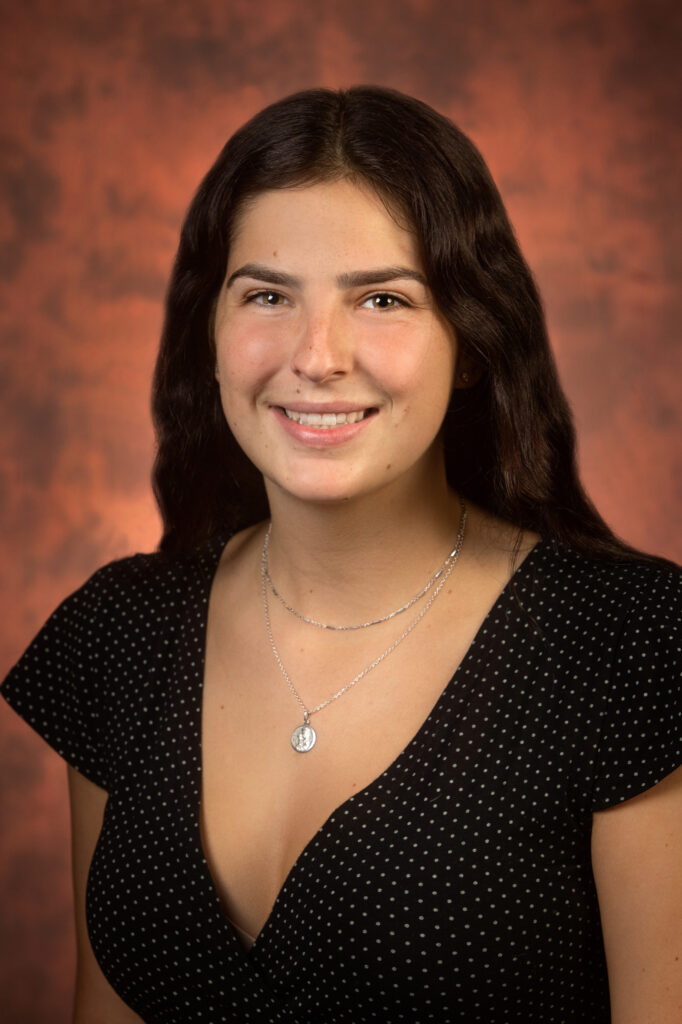 ---
Sam Noli Davis
Personal Achievement Award Winner
I want to start off by thanking Dr. DeSimone and the whole organization for rewarding me this scholarship. I know that all the recipients have extreme gratitude as we continue on to our next chapter of life. Personally, I will be attending the University of Central Florida where I will be looking to get a degree in finance. My goal is to get an MBA in finance in a more prestigious school. I am looking forward to the challenges my future holds.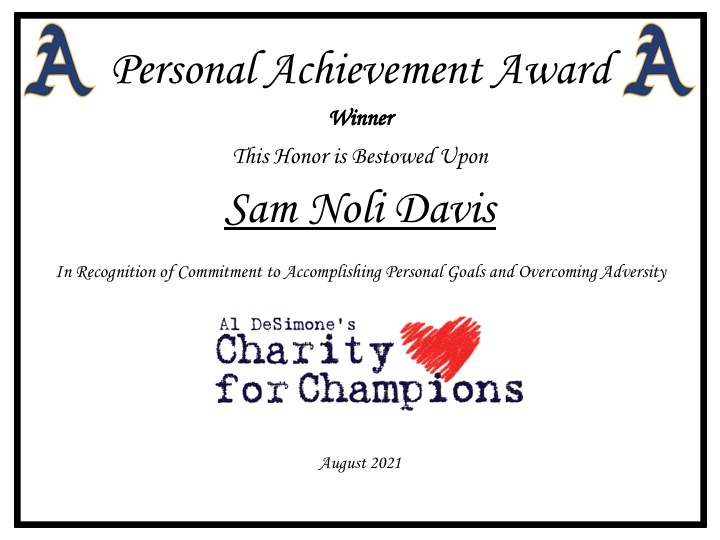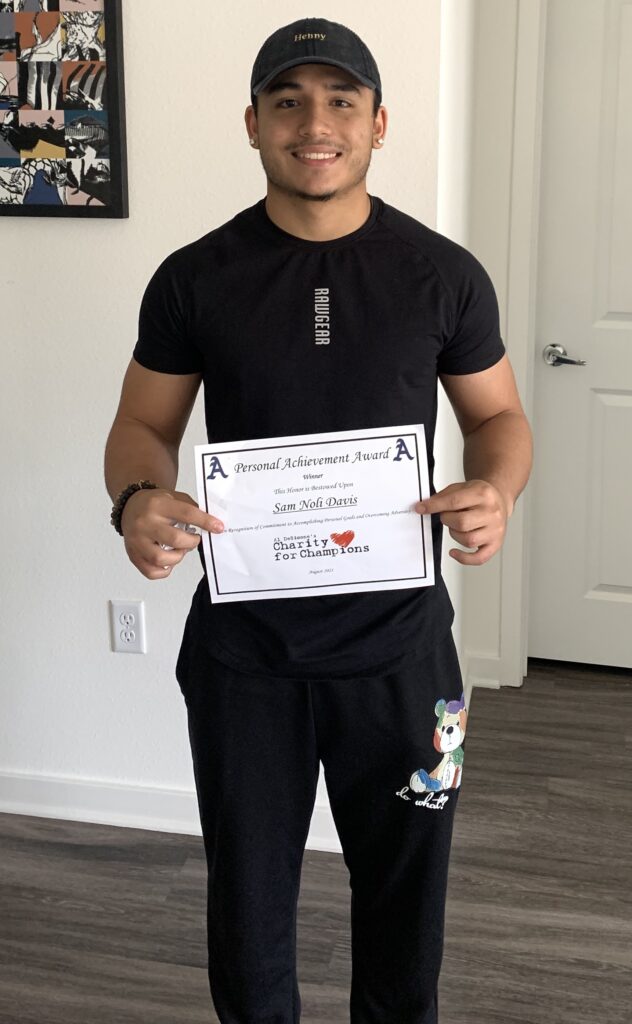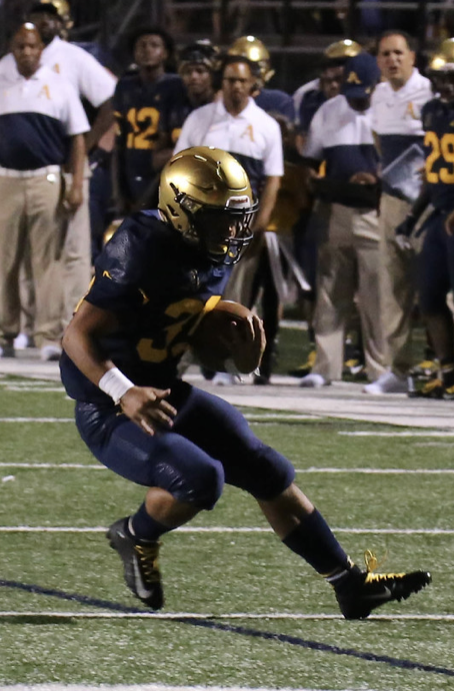 ---
Isabella Flanagan
Goodwill Scholarship Honorable Mention
I am very honored to be named the recipient of the Goodwill Scholarship Honorable Mention. I will be attending the University of Central Florida studying Business Management and then further my degree with an MBA. Thank you Dr. DeSimone for your recognition and support. Receiving this scholarship made me feel I was recognized for my hard work and accomplishments throughout my high school years. I have learned that giving it your all is worth it at the end, and I will continue to do so in every aspect of my future endeavors.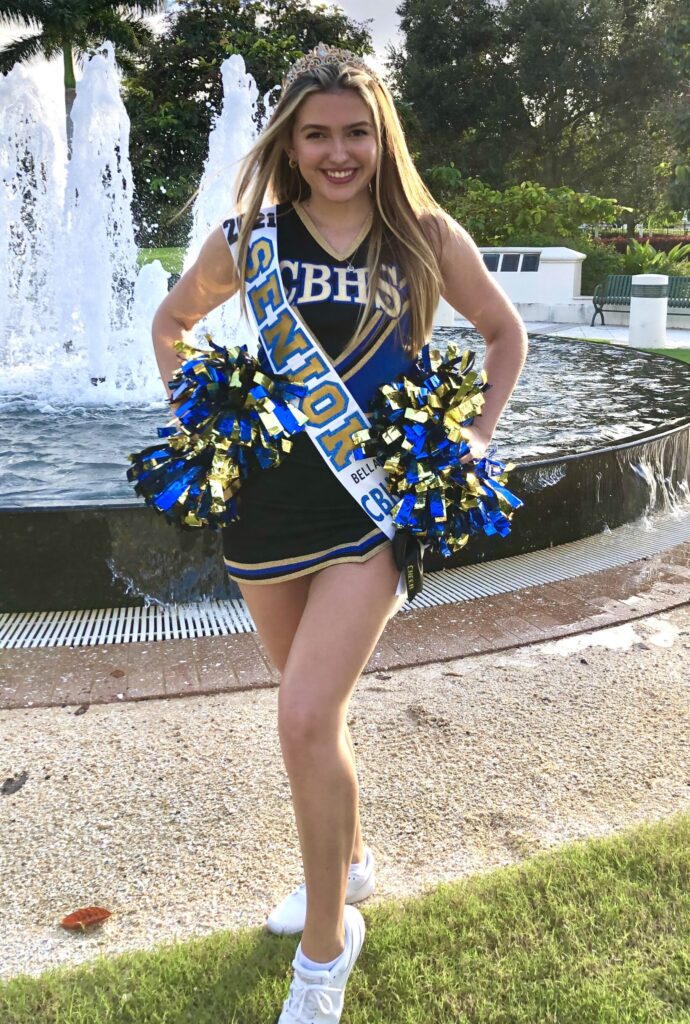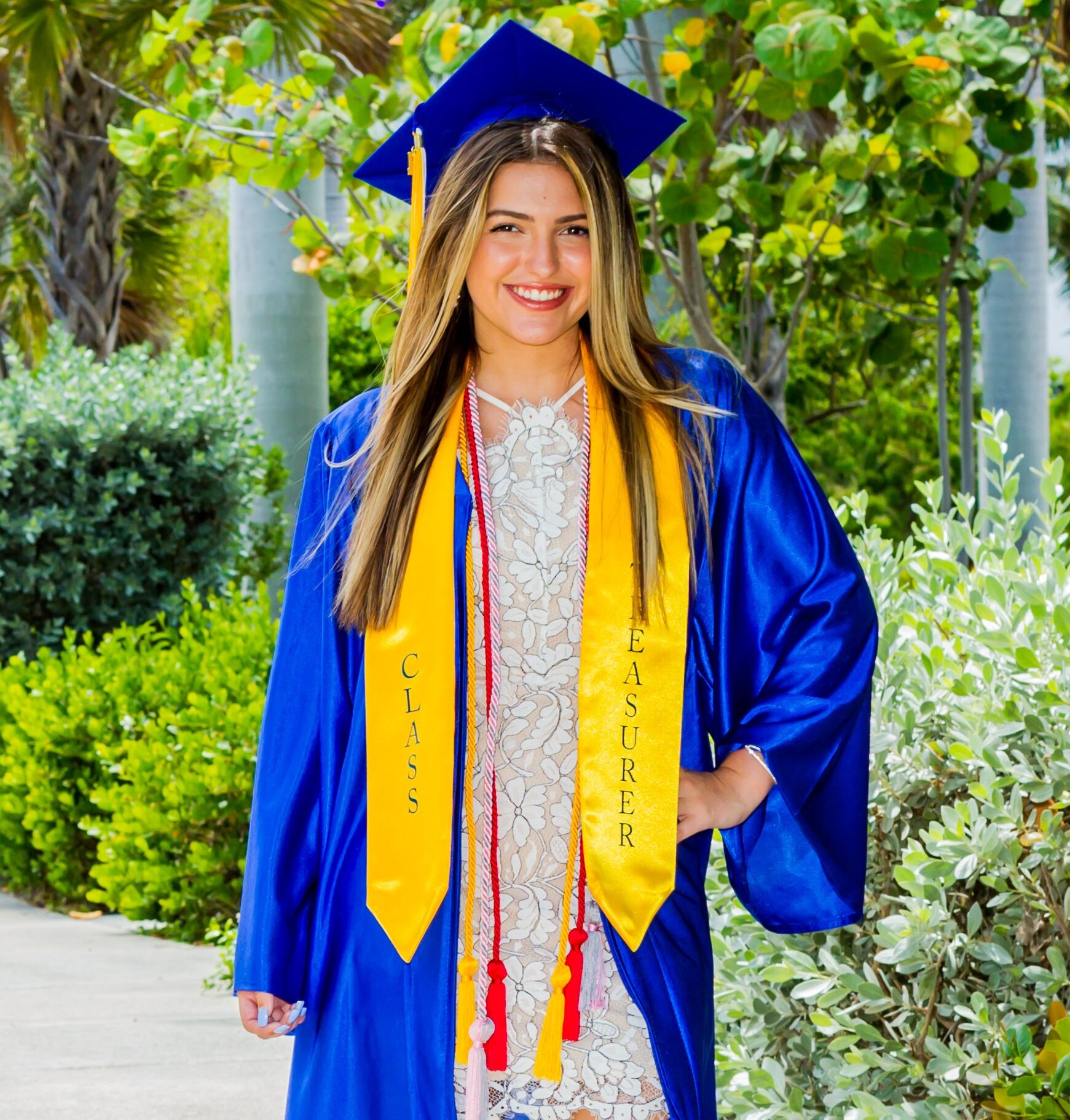 ---
Marco Schiano
Academic Achievement Award Honorable Mention
First and foremost I would like to thank Dr. DeSimone and the Charity for Champions organization for giving me this amazing opportunity to achieve this scholarship. I am honored to have been nominated as an Honorable Mention for the Academic Achievement Award, as it recognizes the hard work and time I put into my academics, while also balancing being a high level athlete during high school. I am continuing my education at the University of Florida, and plan on majoring in biology and pursuing a career in dentistry. Once again I am honored for this recognition, and look forward to continue approaching life as a champion!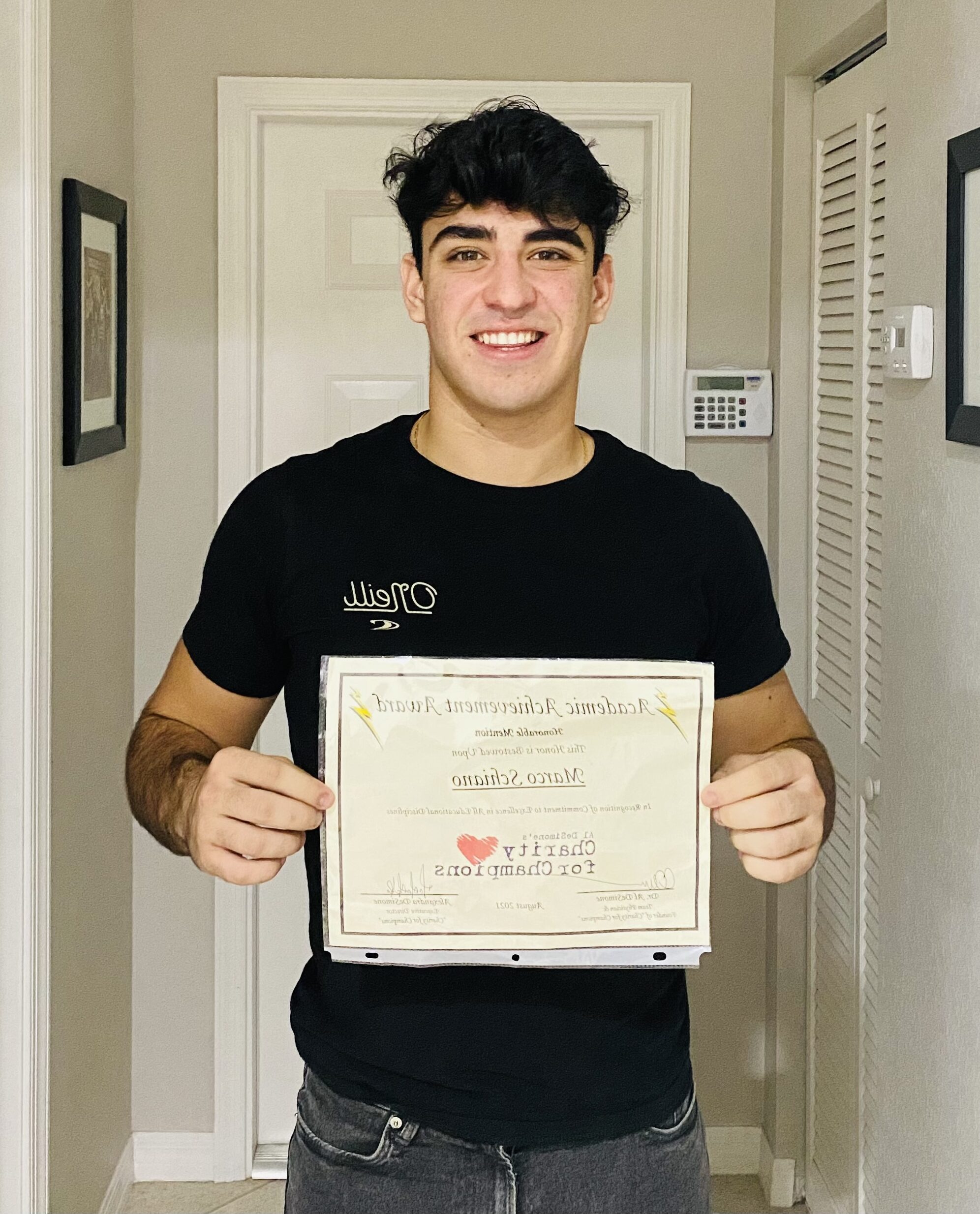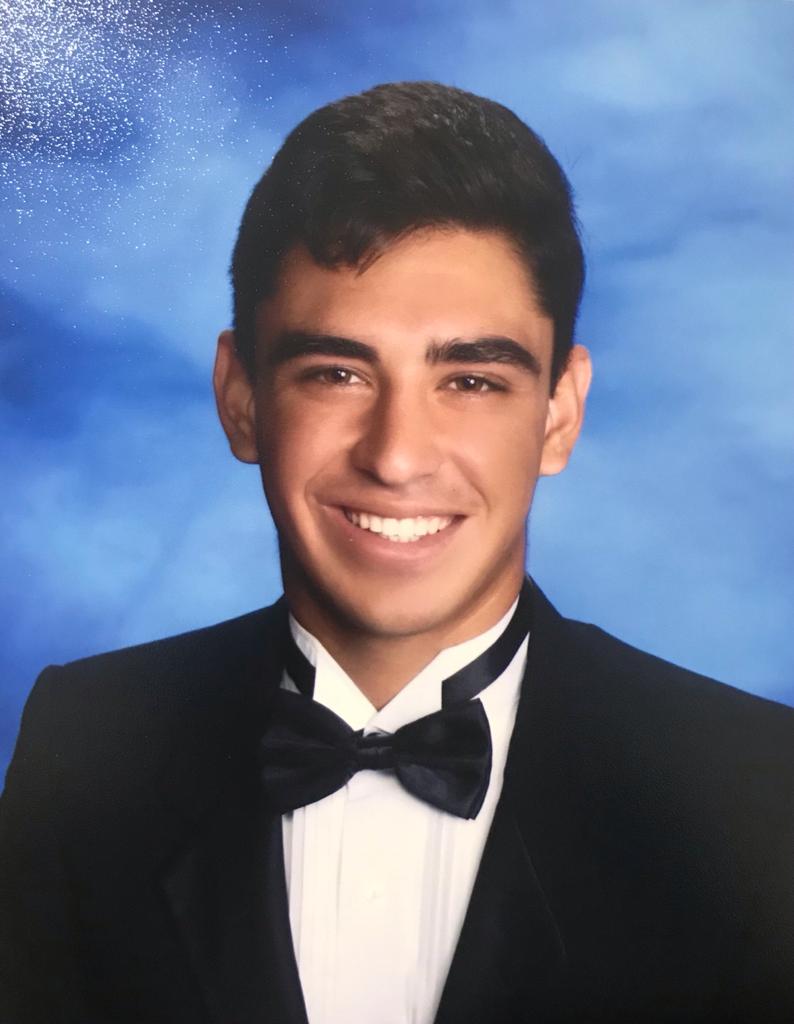 ---
Rachel Rosenberg
Team Fellowship Award Winner
Graduating high school and anticipating college os always a time of uncertainty. Being granted this scholarship has given me the confidence I need to attend my top school of George Mason University in Fairfax, Virginia. I plan to major in Government and international relations with a minor psychology. Being close in proximity to Washington D.C, I can use all the resources of the university and the city to take advantage of the amazing Government program at GMU. I hope to be able to intern and eventually work for one of the federal security agencies. Thank you again to everyone at Charity for Champions for this meaningful award!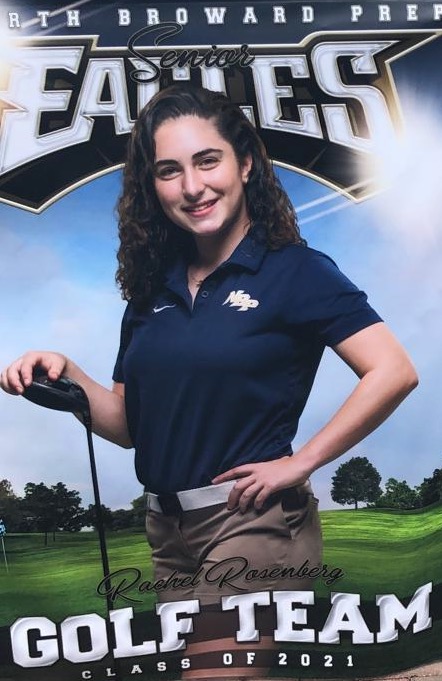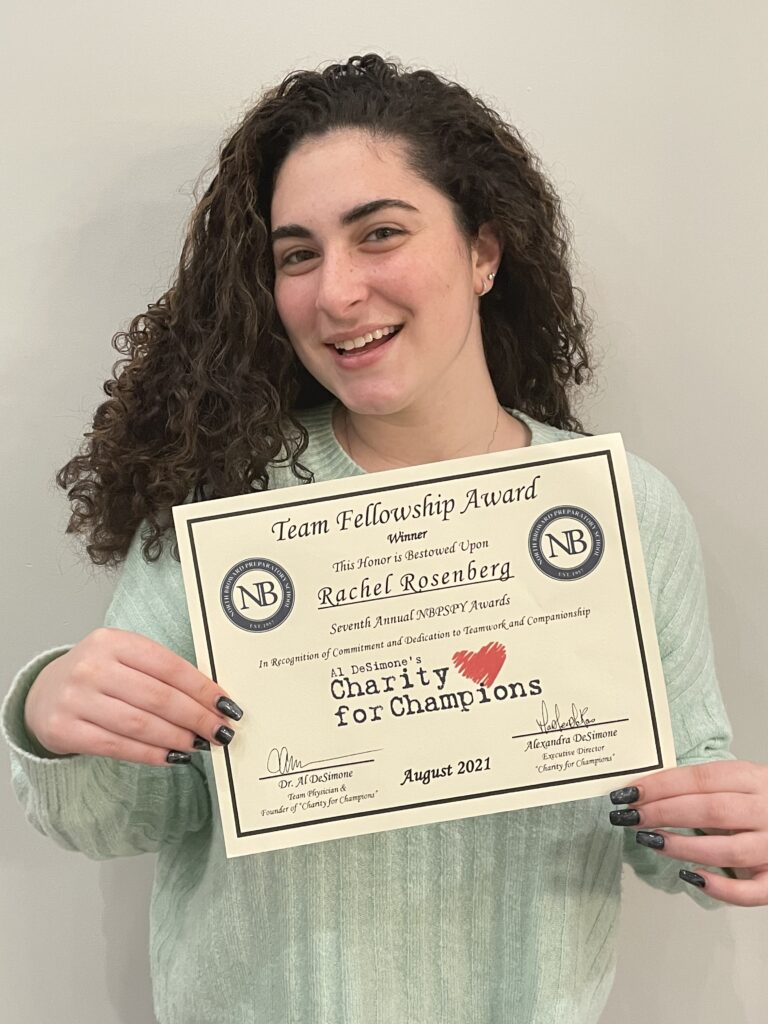 ---
Tyler Field
Personal Achievement Award Winner
It was a great honor to receive the Personal Achievement Award and I am so grateful for Dr. DeSimone's extreme generosity. Above everything, receiving the scholarship was incredibly validating. Furthermore, while my elite performance in the classroom signified that I was studying properly and working hard enough, I never had someone tell me that I was truly working and acting "the right way". While I can still improve my overall approach to life in countless ways, receiving this scholarship made me realize that I am heading in the right direction. The scholarship will go towards my undergraduate education at Rice University, where I plan to double major in Sport Management and Statistics. At Rice, I will continue to strive for excellence and do my best to epitomize what it means to be a champion.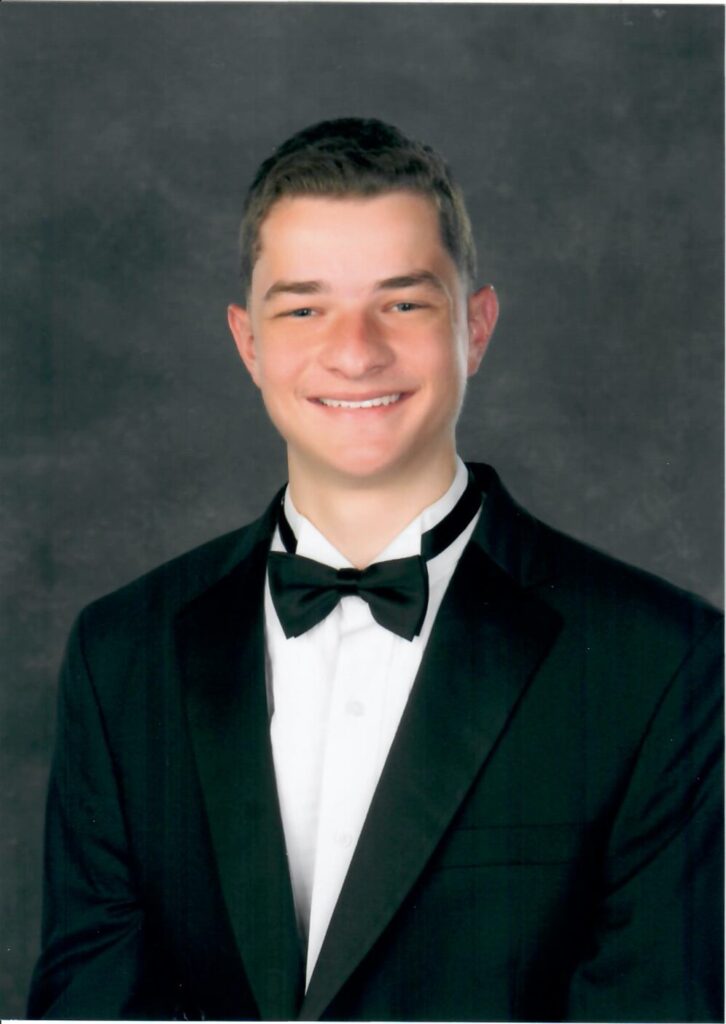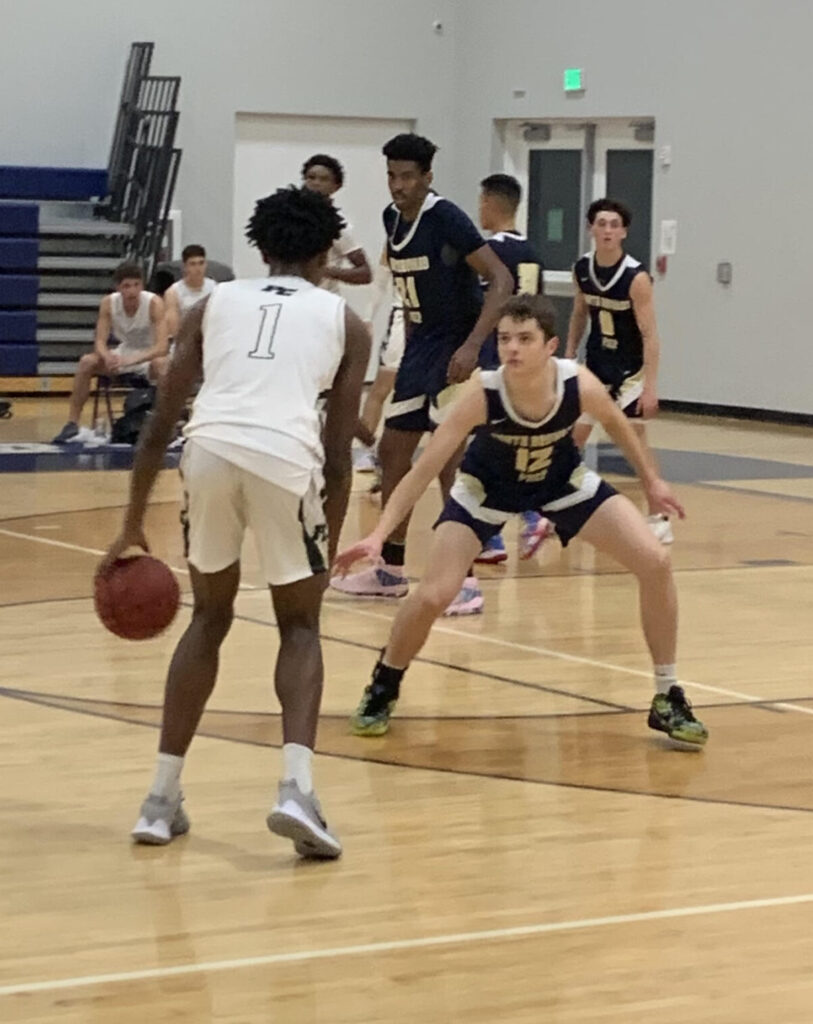 ---
Vitor Santos
Medical Interest Award Honorable Mention
My future plans concerning my medical interests are to become an orthopedic surgeon and specialize in procedures involving sports. Being recognized by the Charity for Champions scholarship means that there is great opportunities in the future for me, as this could be the first award out of many. It also serves as a way for me to keep working hard as it demonstrates my efforts could be greatly rewarded.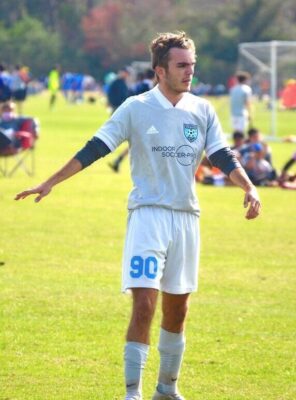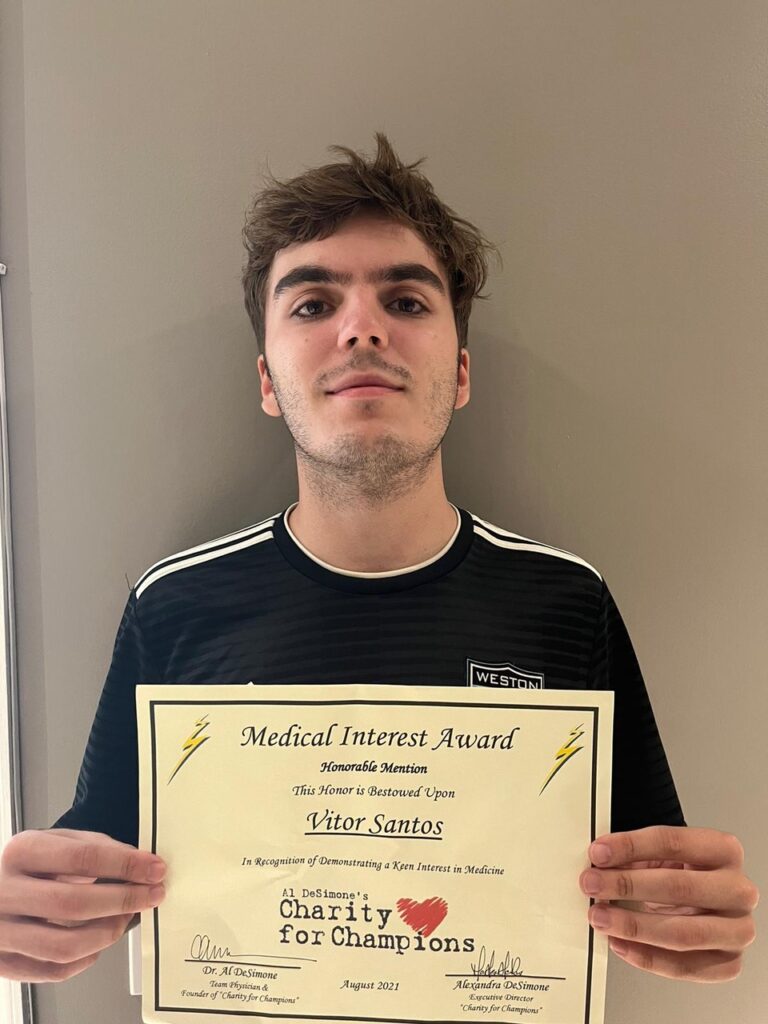 ---
Antonio Spencer
Personal Achievement Award Winner
I am sincerely honored that you found me worthy of you are esteemed scholarship. Thank you for your generosity and thoughtfulness. This funding will allow me to start the summer program in July at Post University. I currently accept the Athletic Football and Track Scholarship Post University starting in the fall to pursuing a degree in Sports Management. I believe this gift will positively impact my future career and prospects. Therefore, I will work hard to achieve success.
Thank you again for your support.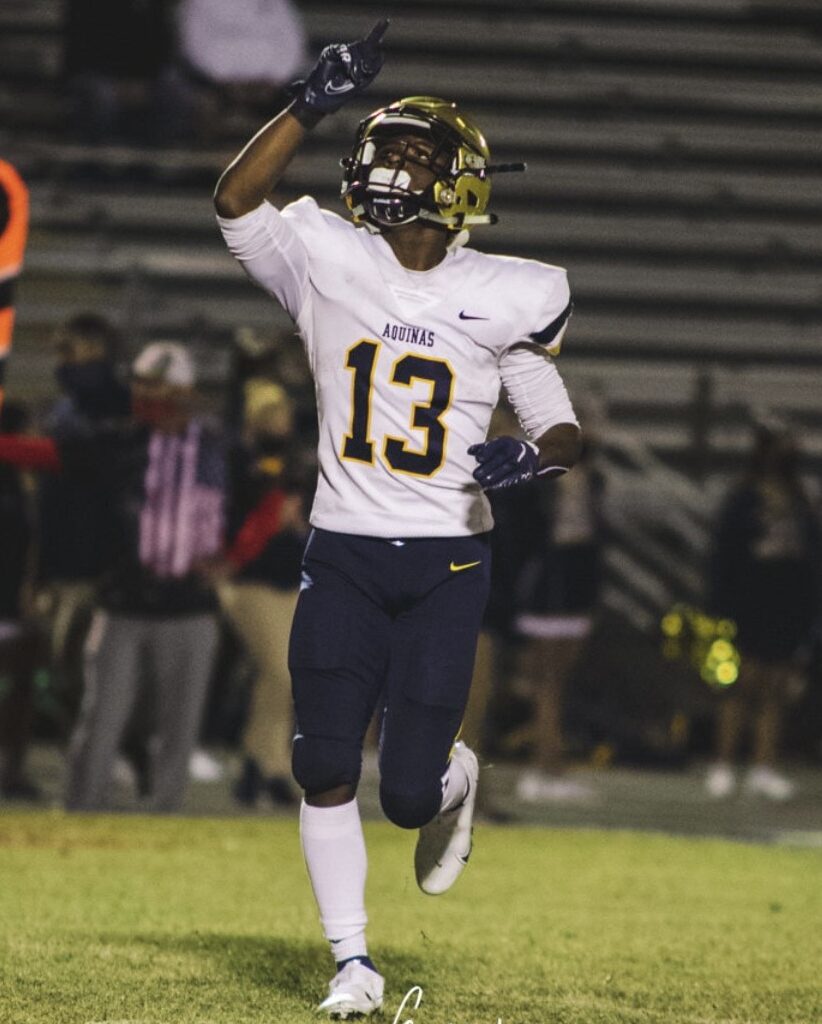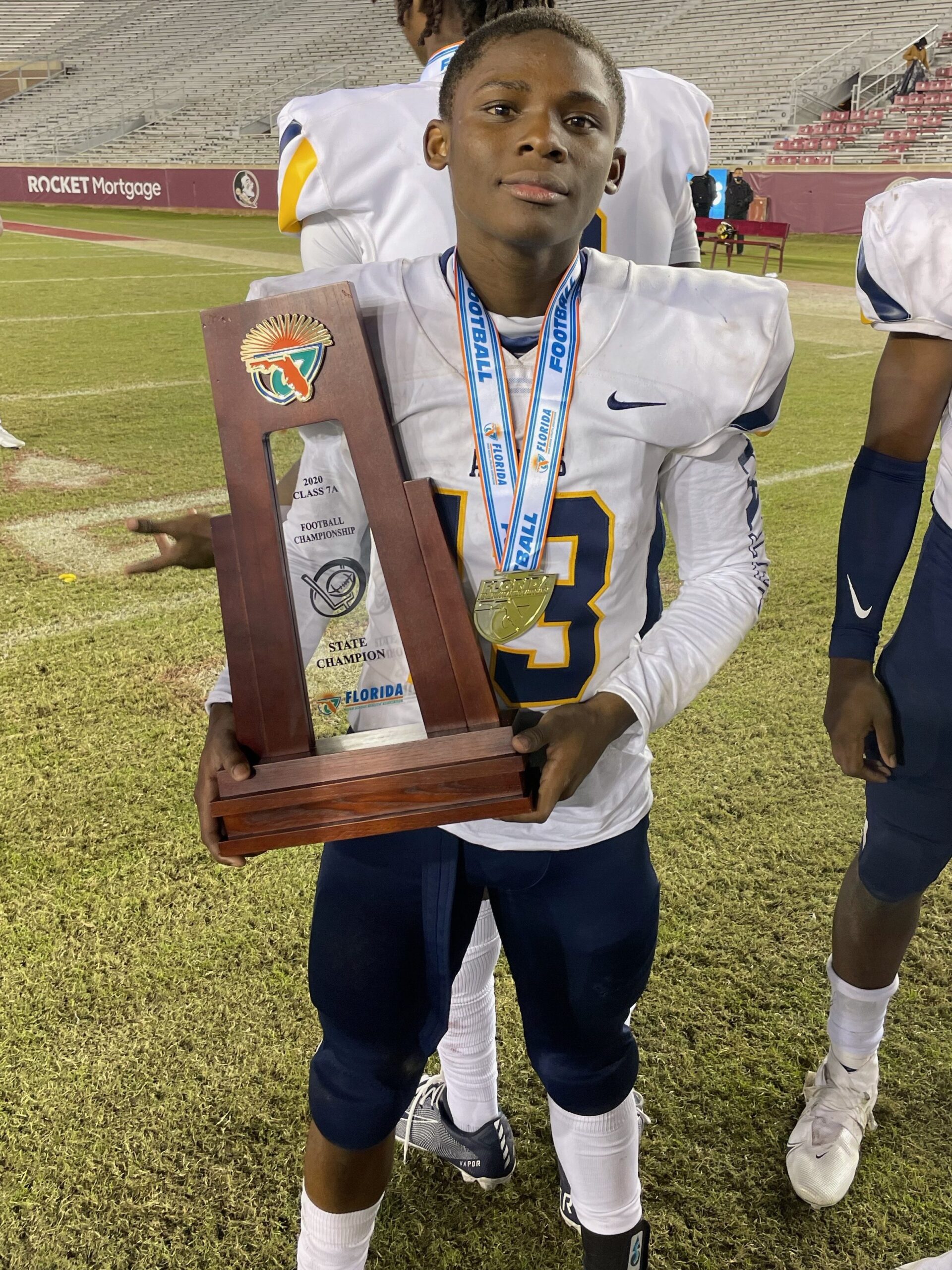 ---
Gonzalo Valencia
Personal Achievement Award Winner
First and foremost I want to thank God for keeping on a good path and always putting blessings on this path. Thank you to Dr. Al DeSimone for giving me an opportunity to keep showcasing what I can do and what I stand for with this scholarship. Being recognized for my achievements and then being awarded for the hard work and time I put in everyday means the world to me. This shows me that all of it truly will pay off and that with the help of God and the people he places on my path I will be able to accomplish my goals and help those around me achieve theirs.